A corner piece of Ontario's health-care puzzle: Recognizing rehabilitation professionals and the need to grow training in Northern Ontario
A corner piece of Ontario's health-care puzzle: Recognizing rehabilitation professionals and the need to grow training in Northern Ontario
Posted on September 20, 2022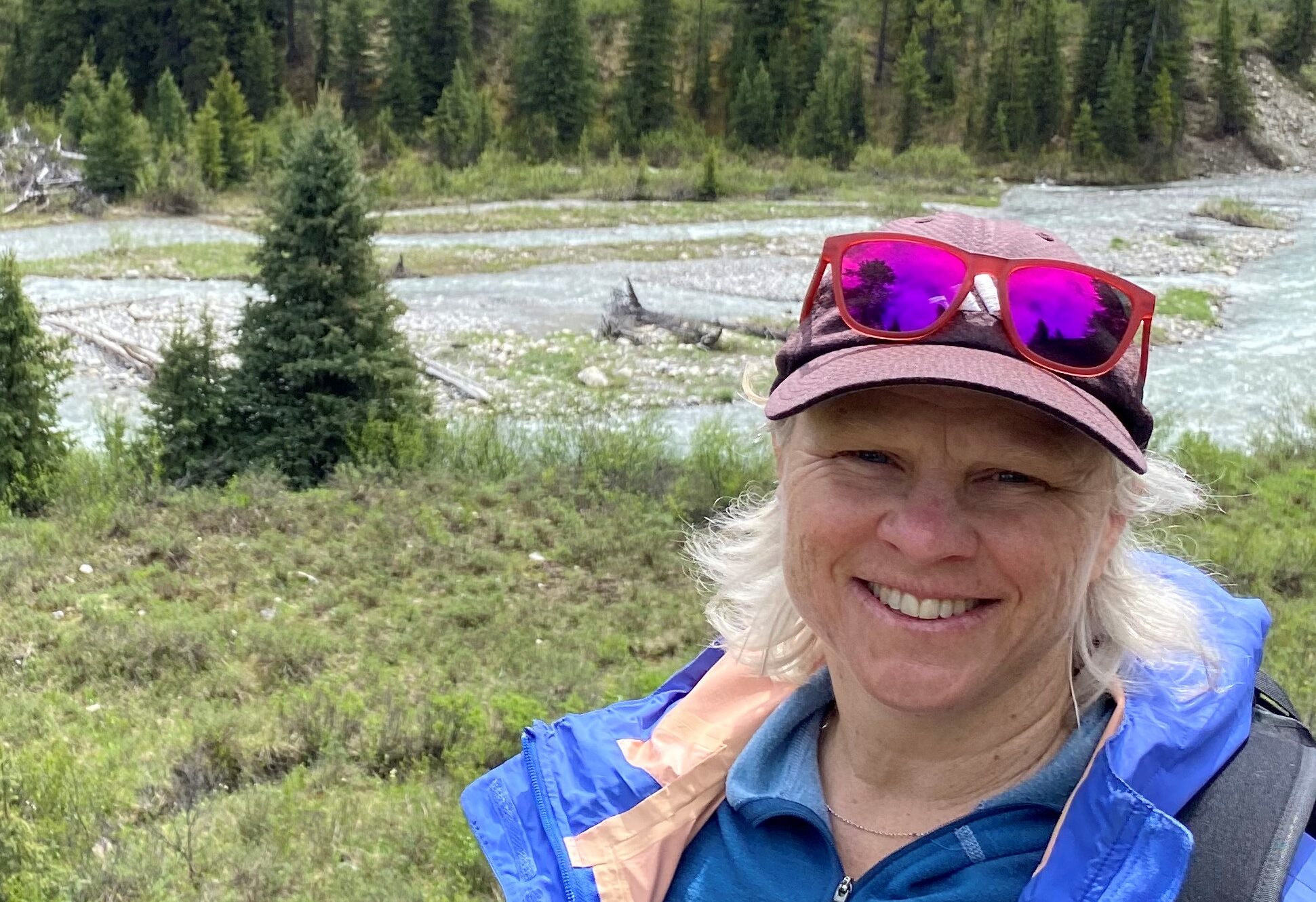 For Denise Taylor, the real beauty of rehabilitation is that services are client-centered. A physiotherapist and manager of the Northwest Regional Rehabilitative Care program at St. Joseph's Care Group in Thunder Bay, Denise is an Assistant Professor at NOSM University. "We find out what's important to you [clients], set goals and move little bits along the way to get you back to that level that you want to be at; as functional as possible," she says.
Rehabilitative care is provided across a variety of settings and aims to transition and support people in successfully returning to activities of daily living. Rehabilitation disciplines include audiologists (AUDs), dietitians, kinesiologists, nurses, occupational therapists (OTs), physiatrists, physiotherapists (PTs), psychologists, social workers, and speech-language pathologists (SLPs). Whether someone is living with a chronic condition or has had an injury, rehabilitation professionals help to get them back to doing what is important to them; back to participating in work, social, and recreational activities.
The evidence of rehabilitative care as a key element of our health-care system is highlighted in the context of the world's growing senior population. "As we get older our needs change. Care at home, especially around mobility and personal care needs is essential. Rehabilitation professionals can help delay the need for long-term care and expedite hospital discharges," says Denise.
For people to safely stay in their homes, an OT may do a home safety assessment and see what kind of equipment is needed. A PT and OT can, as a team, work with someone on becoming more independent with their mobility, toileting, or basic washing. They will also work with family members to make sure they have the required training to care for and support their loved ones.
That teamwork is another reason Denise cites for loving her work as a rehabilitation professional in Northern Ontario. "We are a relatively small, tight-knit group of rehabilitation professionals. I have probably met each of them in person––and certainly have connected with them on the phone or through email," says Denise. "When I was a new graduate, if I had any questions, I always knew who I could go to. One of the advantages of my current regional role is I am there as a resource to provide support to other clinicians."
Originally from London, Ontario, Denise moved to Thunder Bay for her first PT job. Intending to only stay a year, she has now been living and working in the North for twenty-nine years and has no plans on leaving.
Clinical placements are the biggest source of recruitment for new rehabilitation professionals in Northern Ontario. "It's our opportunity to show them what a great lifestyle we have in the North, the work-life balance, and the great mentorship opportunities," says Denise.
Through funding from the Ministry of Health, the Rehabilitation Sciences (RS) Program at NOSM University works to increase the number of RS professionals working in Northern Ontario. In its current form, the program coordinates more than 150 clinical placements each year across the North for learners enrolled in OT, PT, SLP and AUD programs at McMaster University, Queen's University, the University of Toronto, Western University, and the University of Ottawa. Since the program was created, more than 700 learners have completed placements through NOSM University and more than 120 of these students are currently working in Northern Ontario. Testimonials from learners who completed a placement through NOSM University's RS program demonstrate the value these placements offer.
Despite efforts, recruiting rehabilitation professionals to the North continues to present a challenge; a fact exacerbated and highlighted by the pandemic at a time when the need for rehabilitation professionals is growing. "As the population of seniors increases⁠—the need for rehab professionals increases," says Denise. She says hospital PT job vacancies in Northwestern Ontario are at an all-time high of 27 per cent. Collectively, there are more than 110 vacancies for RS professionals across Northern Ontario, as tracked by NOSM University's RS Program.
Beyond an aging population, these vacancies are also due to an aging workforce. "Many of us are looking at retirement in the next five years, even more in the next ten years. There's a limited number of spaces to train rehab professionals in a year," explains Denise.
Denise believes now is the time to act. "It would be fantastic to see full academic training in Northern Ontario. Right now, we have an experienced rehabilitation workforce in place, ready to support the required clinical placements and prepare the incoming workforce for the unique challenges and rewards of providing care to people across our region. Our youth would have the opportunity to learn closer to home, without having to travel hundreds of kilometres. Like me, students attending from outside our region might just stay after seeing firsthand the opportunities and benefits of living and practicing here."
According to Dr. Mike Ravenek, Manager of the Health Sciences Programs at NOSM University, which includes the RS Program, this is exactly what the University intends to do. "Over the fall and into the New Year, we will engage with our clinical partners across the region to better understand current and future anticipated health human resource challenges for rehabilitation disciplines. We will discuss education-based solutions to help address these challenges."
One of NOSM University's strategic objectives is to transform the approach to the planning and delivery of workforce supply to eliminate gaps in Northern Ontario's human health resources. Since transitioning to a stand-alone university, the RS Program plans to grow to better meet the needs of the North. "Today, we celebrate all the tremendous work that rehabilitation professionals do to improve the health and well-being of those living in urban, rural, and remote areas across Northern Ontario. To make sure access to this care continues to be available to those who need it, we need to focus on solutions that will grow the number of rehabilitation professionals who practice here," says Mike.