Dr. Travis Marion named NOSM University's new Program Director of Orthopedic Surgery
Dr. Travis Marion named NOSM University's new Program Director of Orthopedic Surgery
Posted on August 5, 2022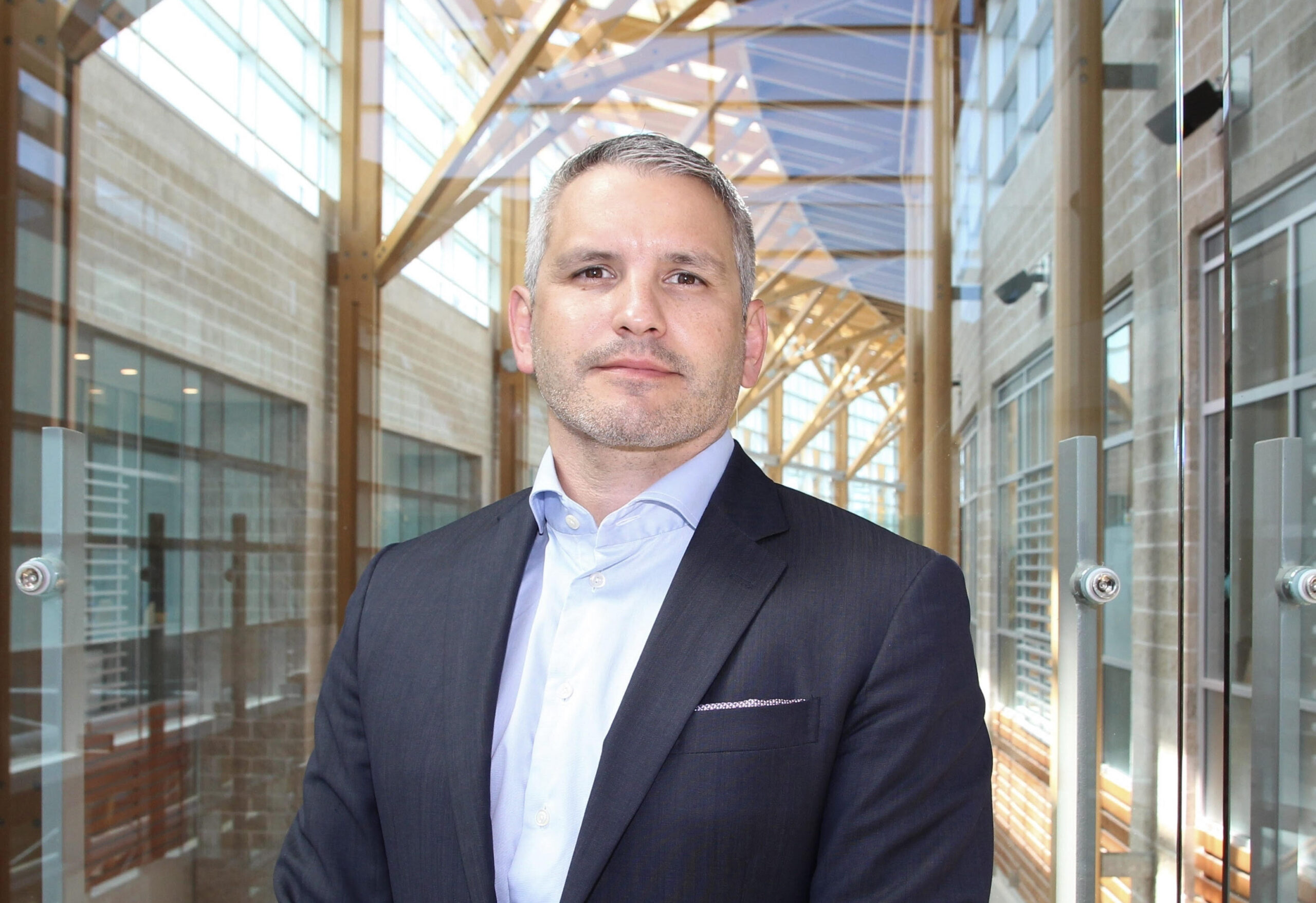 NOSM University announces Dr. Travis Marion as the incoming Program Director of the Orthopedic Surgery residency program, effective July 1, 2022.  Dr. Marion will be working in an associate capacity during the month of August and will take on the full Program Director leadership role on September 1, 2022.
Dr. Marion is an orthopedic surgeon who has been practicing at Thunder Bay Regional Health Sciences Centre (TBRHSC) and regional centres since 2017. He is an Assistant Professor at NOSM University and is the current TBRHSC Spine Surgery Medical Lead.
Originally from Thunder Bay, Dr. Marion completed his MD and orthopedic residency at the University of Ottawa before pursuing fellowship training in Combined Complex Spine Surgery and Orthopedic Trauma Surgery at the Universities of British Columbia and Calgary respectively. He is an active member in multiple medical societies including the Canadian Orthopedic Association, Canadian Spine Society, Canadian Orthopedic Trauma Society, and the Orthopedic Trauma Society.
In addition to a busy clinical practice throughout Northwestern Ontario, Dr. Marion has been an active academic member within NOSM University. He has been involved in curriculum design, served as postgraduate site director, residency program committee member, and the Chair of Surgical Foundations. The recipient of divisional and institutional teaching awards, Dr. Marion has international clinical experience and actively participates in various multinational studies. As the recipient of multiple grants, his research interests include adverse events, and quality improvement as it pertains to delivery of orthopedic and spine care within Northwestern Ontario. Dr. Marion has presented his work nationally and internationally, and his research has garnered multiple awards.
On behalf of NOSM University, we extend our thanks to Dr. Kurt Droll, outgoing Program Director, who will remain in a supportive role during this transition until September 2022. Dr. Droll's commitment to the residents, dedication to the program, and contributions to the profession are sincerely appreciated.