A Prescription for burnout
A Prescription for burnout
Posted on November 24, 2021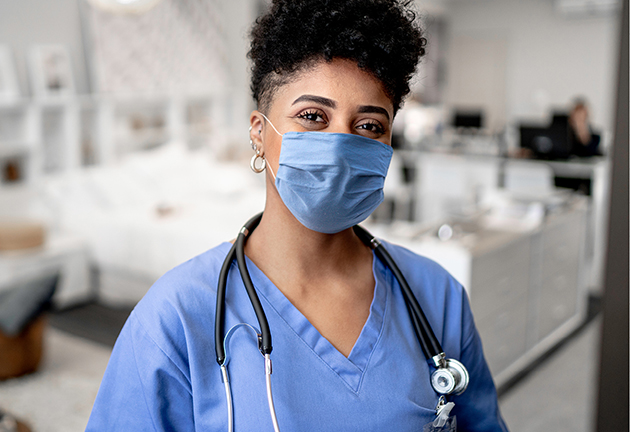 NOSM is a pioneer in prioritizing mental health and wellbeing by offering mindful self-compassion training to learners and faculty.
Doctors in the North, stretched thin prior to the pandemic, are reaching out for help as the COVID-19 pandemic continues. "Yes, I'm good at caring for patients, but not good at taking care of myself and I feel completely overwhelmed," writes a remote family physician registering for the training.
It's an all-too-common scenario across Northern Ontario right now. The Northern Ontario School of Medicine (NOSM) is leading the way in learner and faculty wellness in Canada in providing self-compassion training to medical students and faculty. It's part of the School's strategic plan to advocate for a much needed wellness and culture change in medicine.
"I was personally experiencing burnout and this program helped me pull myself out of it," says Dr. Bryan MacLeod, NOSM Associate Professor and outgoing Medical Director, Chronic Pain at St. Joseph's Health Centre in Thunder Bay. "My colleagues and our participants exhibit tell-tale warning signs that we are deeply struggling."
The six-week course, titled Self-compassion for health-care communities, focuses on practical, easy tools that are designed for busy doctors who don't have the time to delve into lengthy meditation or wellness routines. "These are applicable, 'in-the-moment' tools that can be implemented at the nursing desk or even while providing care. They are designed to counteract the skyrocketing rise in physician burnout," says Monique Mercier, Psychological Associate and trained Mindful Self-Compassion Teacher through the Center for Mindful Self-Compassion.
"Medical school is a rewarding program, but it can also be very tough and demanding, especially during a pandemic. Self-compassion training has been an excellent tool that my peers and I have been able to use to keep ourselves well, not just in medical school, but in all facets of life outside of medicine," says Sarah Hunt, a third-year NOSM medical student and recently elected Learner Wellness Chair. "Students who took self-compassion training at NOSM expressed that they didn't know how badly they needed self-compassion training until they took the course."
Prior to the pandemic, 86 per cent of surveyed emergency doctors reported they had experienced burnout and close to 6 per cent said they actively considered suicide in the past year, according to a study in the Canadian Journal of Emergency Medicine. "Despite concerted efforts to promote and protect the health and wellness of physicians, the collective state of physician health remains a significant threat to the viability of Canada's health system," states the 2018 CMA Physician Health Survey.
Dr. MacLeod says all medical schools need to consider making this training a top priority. "Having self-compassion is critical right now and this training should be widely accessible. It is a lifeline."