Nurturing diabetes care and community-based nutrition
Nurturing diabetes care and community-based nutrition
Posted on July 19, 2021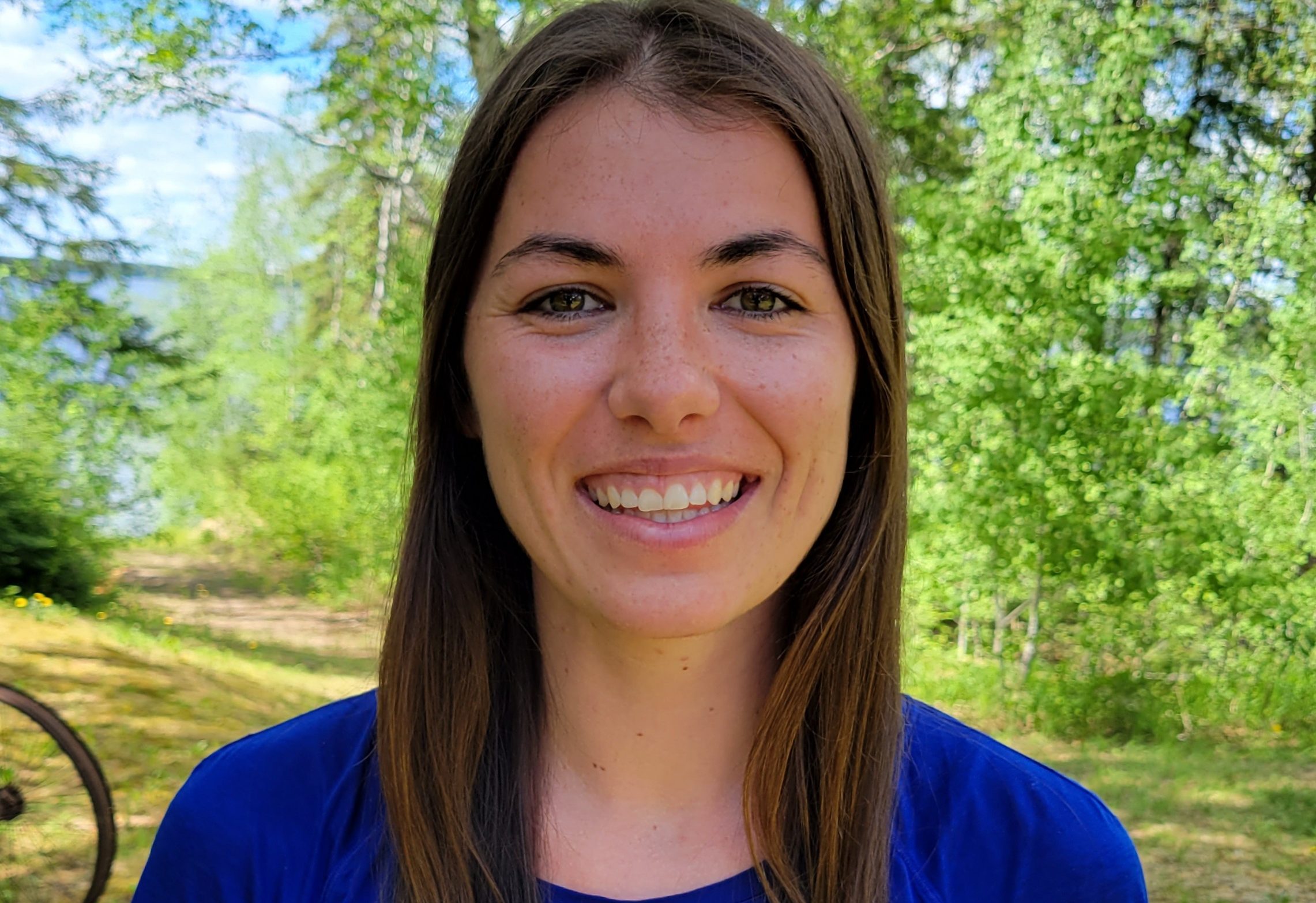 Building meaningful relationships in small communities is what Sheila Byrne valued most about her experience at NOSM. Sheila is set to graduate from the Northern Ontario Dietetic Internship Program (NODIP) this summer. Originally from Pickle Lake, she recently accepted a full-time role as a Registered Dietitian at Sioux Lookout Meno Ya Win Health Centre.
"As I start my career with a focus on diabetes, I plan to stay connected to the professionals I have had the pleasure of working with and learning from," says Sheila. "With the many complexities associated with diabetes, I aim to take a gentle approach, one that values individuality and respects all aspects of health."
Sheila holds a Bachelor of Science in Human Nutritional Sciences from the University of Manitoba. She has also worked as a community coordinator with the Preventing Chronic Disease team at the Northwestern Health Unit. Sheila's passion for student nutrition programs and health education was sparked in a unique way.
"I worked as a forest firefighter with the Ministry of Natural Resources over the course of three summers. I didn't know it at the time, but it gave me an opportunity to witness the lack of food availability in remote communities. That captured my attention and really peaked my interest in food insecurity and the nutrition challenges faced in the far north," she says.
At NOSM, Sheila experienced two rural placements for a total of 13 weeks. "Working in smaller towns in Northern Ontario provided me with unique connections and perspectives on personalized care. I came to learn about the importance of close relationships and connections that are built within the community when time is invested," she explains.
Sheila speaks very fondly of her placement with Roots to Harvest, a non-profit, community-based organization in Thunder Bay which offers employment and experiential education opportunities to young people who face barriers to nutrition. "They combine youth development with urban agriculture to build connections between young people and the community. This placement could not have been a better fit for me as I could honestly see myself working there and helping to build community-based capacity someday."
As Sheila looks forward to applying her skills to develop a community-based practice, she has a focus on personal and community development through aspects of food. "What I've learned is that people are the driving factor and food is the commonality that brings us together in a way that promotes all aspects of health, belonging and community."
As of this summer, NODIP has trained 171 dietetic interns in more than 35 communities across the region. Of those, 64 percent have chosen to practice in rural or Northern communities. NOSM-educated Registered Dietitians are now increasing access to services in rural and Northern settings that have historically faced dietitian shortages.