Soins pour les diabétiques et nutrition communautaire
Soins pour les diabétiques et nutrition communautaire
Posted on July 19, 2021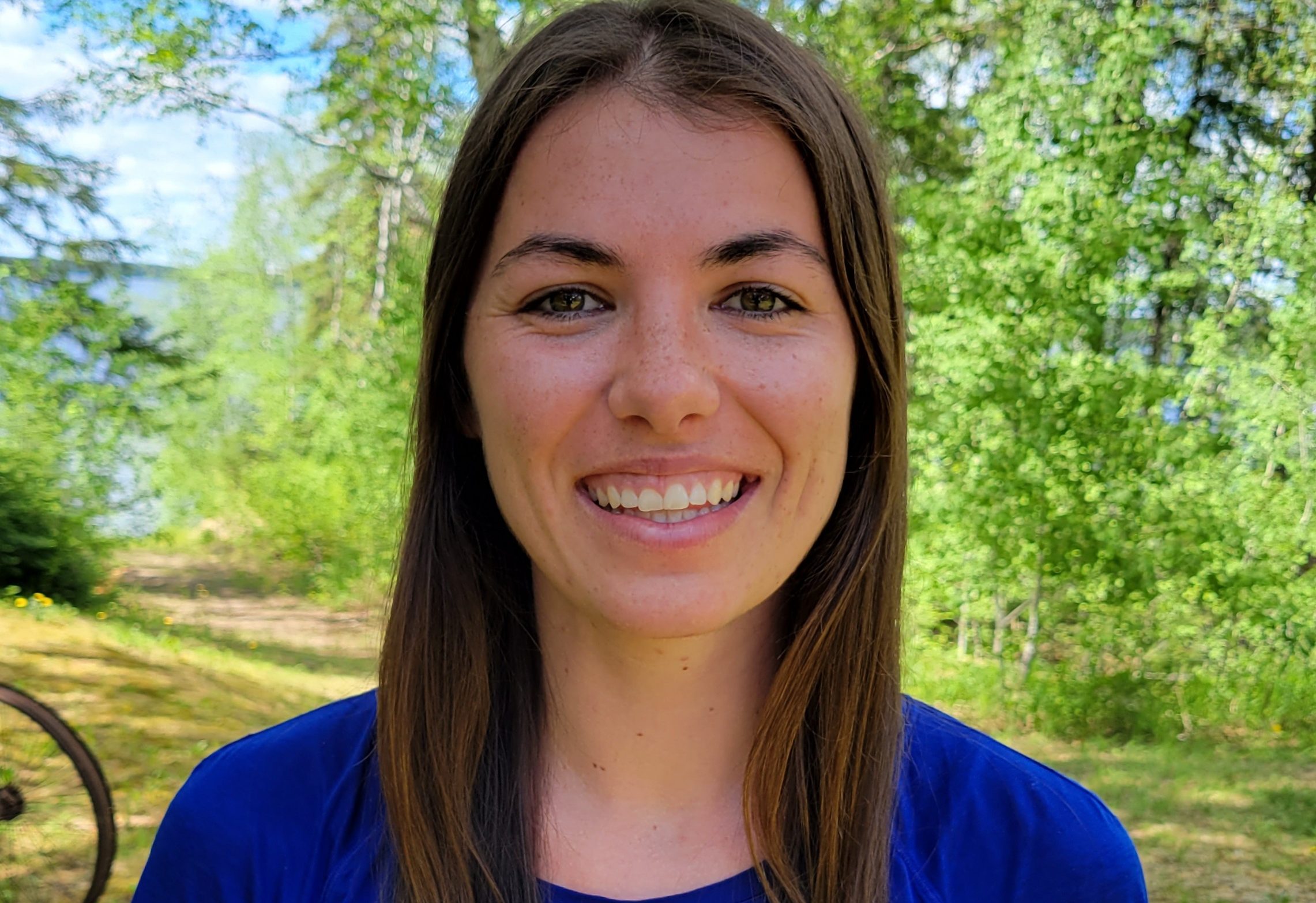 Ce que Sheila Byrne apprécie le plus de son expérience à l'EMNO est l'établissement de relations fructueuses dans de petites communautés. Originaire de Pickle Lake, elle terminera le Programme de stages en diététique dans le Nord de l'Ontario (PSDNO) cet été et a récemment accepté le poste à temps plein de diététiste au Sioux Lookout Meno Ya Win Health Centre.
« En débutant ma carrière avec un accent sur le diabète, j'entends conserver des liens avec les professionnels avec lesquels j'ai eu le plaisir de travailler et de m'instruire, dit-elle. En raison de la grande complexité du diabète, je veux adopter une approche modérée qui tient compte de l'individualité et de tous les aspects de la santé. »
Sheila possède un baccalauréat ès sciences en sciences de la nutrition humaine de l'University of Manitoba. Elle a aussi été coordonnatrice communautaire au sein de l'équipe de prévention des maladies chroniques à la Northwestern Health Unit. Sa passion pour les programmes d'études en nutrition et en santé est née d'une manière unique.
« J'ai travaillé pendant trois étés pour le ministère des Richesses naturelles comme pompière dans la lutte contre les incendies de forêt. J'ai eu l'occasion de constater la pénurie alimentaire dans les communautés éloignées, ce dont je n'en avais pas conscience à l'époque. Cela a attiré mon attention et piqué mon intérêt pour l'insécurité alimentaire et les problèmes nutritionnels qui se posent dans le grand nord. »
À l'EMNO, Sheila a effectué deux stages en milieu rural totalisant 13 semaines : « Travailler dans de petites villes du Nord de l'Ontario m'a apporté des liens et des perspectives uniques sur les soins personnalisés. J'ai appris l'importance de prendre le temps d'établir relations étroites et des liens dans la communauté ».
Sheila garde un très bon souvenir de son stage chez Roots to Harvest, un organisme communautaire sans but lucratif situé à Thunder Bay qui offre de l'emploi et des possibilités d'apprentissage par l'expérience à des jeunes confrontés à des barrières nutritionnelles : « L'organisme combine le développement des jeunes et l'agriculture urbaine pour établir des liens entre eux et la communauté. Ce stage a été absolument idéal pour moi car je pouvais franchement me voir travailler là-bas et contribuer à établir une capacité communautaire à un moment donné. »
En attendant avec intérêt d'appliquer ses compétences dans l'exercice dans la communauté, elle se concentre sur le développement personnel et communautaire en misant sur l'alimentation : « J'ai appris que les gens sont le moteur et que la nourriture est leur point de ralliement qui promeut tous les aspects de la santé, de l'appartenance et de la communauté ».
Cet été, le PSDNO aura formé 171 stagiaires en diététique dans plus de 35 communautés de la région. De ce nombre, 64 % ont choisi d'exercer dans des communautés rurales ou du Nord. Les diététistes formés à l'EMNO améliorent maintenant l'accès aux services dans les régions rurales et du Nord traditionnellement confrontées à une pénurie de diététistes.