Cultural diversity and Operation Remote Immunity were highlights of Francophone graduates' NOSM experience
Cultural diversity and Operation Remote Immunity were highlights of Francophone graduates' NOSM experience
Posted on June 2, 2021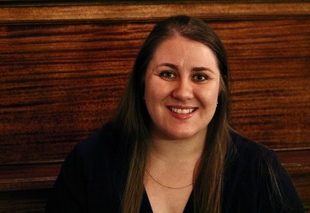 Dr. Dominique Lachapelle, a Francophone graduate of NOSM's MD Class of 2021, says lessons in resilience and collaboration will serve her well in future. "Medical school was challenging. It gave me the opportunity to step out of my comfort zone, learn from community placements, mentors and explore the rich cultural diversity of Northern Ontario," she says.
This winter Dominique volunteered with Operation Remote Immunity, which she describes as a highlight of her medical school experience. She assisted with the COVID-19 vaccination roll-out in North Spirit Lake, Kashechewan, and Attawapiskat and was able to get credit for an elective for offering pandemic care. "It was really interesting to experience and to be part of such a strong collaborative effort made possible by community leaders in partnership with Ornge. It really was a great honour to be welcomed in these communities and contribute to the remote immunization operation."
She also speaks fondly of the time she spent in Temagami First Nation located on Bear Island during her first-year of medical school, and of her third-year clinical placement in Temiskaming Shores. "I was inspired by the elderly patients who appreciated the care I helped provide in French. I look forward to future opportunities to deliver culturally safe care in Northern Ontario," says Dominique. She adds that NOSM provided her with an understanding and learning experiences about the health-care barriers that Francophone patients and families face. Some valuable lessons included learning about French medical terminology and clinical skills. "As a Francophone student, I was very fortunate at NOSM to have strong mentors and Francophone preceptors."
In July, Dominique will begin her residency in the Family Medicine Rural Stream in her hometown of Temiskaming Shores. She hopes to settle in the community and plans to practice family medicine with a broad spectrum, as well as a focus on health-care for the elderly. In her future practice, Dominique brings a wealth of knowledge and experience that will allow her to provide culturally safe, accessible and inclusive care.