Registration for NOSM's Virtual CampMed Now Open
Registration for NOSM's Virtual CampMed Now Open
Posted on June 1, 2021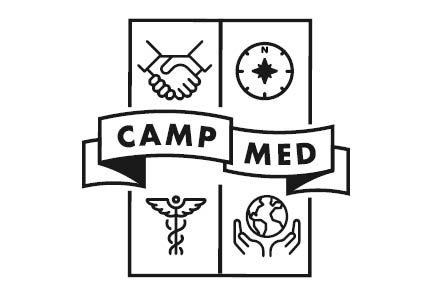 The Northern Ontario School of Medicine (NOSM) is excited to announce that CampMed will be offered entirely online from July 12 to July 23, 2021, marking the second year of virtual CampMed.
NOSM's 16th annual summer camp is designed for high-school students interested in a career in health care. CampMed focuses on four core learning areas: interprofessionalism, leadership, culture, and clinical skills. The experience provides Northern youth with an opportunity to explore a variety of health-care careers and be mentored by post-secondary students.
This year's virtual CampMed will be led by a team of 27 university student volunteers as well as staff, faculty, and learners from NOSM. Sessions will include CSI, immunology and virology, medical imaging, Francophone and Indigenous health and culture, and much more.
CampMed is open to all Northern Ontario high school students in grades nine through twelve. Students must have completed grade nine to register. Pre-registration is required and there is no cost to participate. Register at nosm.ca/campmed.
For information on CampMed, contact NOSM's Office of Admissions and Learner Recruitment toll-free at 1-800-461-8777 or by email to campmed@nosm.ca.
– 30 –
The Northern Ontario School of Medicine (NOSM) is an award-winning socially accountable medical school renowned for its innovative model of distributed, community-engaged education and research. With a focus on diversity, inclusion, and advocacy for health equity, NOSM relies on the commitment and expertise of the peoples and communities of Northern Ontario to educate health-care professionals to practise in Indigenous, Francophone, rural, remote and underserved communities.
For information regarding NOSM's CampMed, please contact:
The Office of Admissions and Learner Recruitment
Northern Ontario School of Medicine
Phone: 1-800-461-8777
Email: campmed@nosm.ca
For media requests regarding this PSA, please contact:
Kim Latimer
Northern Ontario School of Medicine
Phone: 807-621-4303
Email:  klatimer@nosm.ca