NOSM-acquired Skills Help Fill a Gap in Care for Underserved Populations   
NOSM-acquired Skills Help Fill a Gap in Care for Underserved Populations   
Posted on September 9, 2020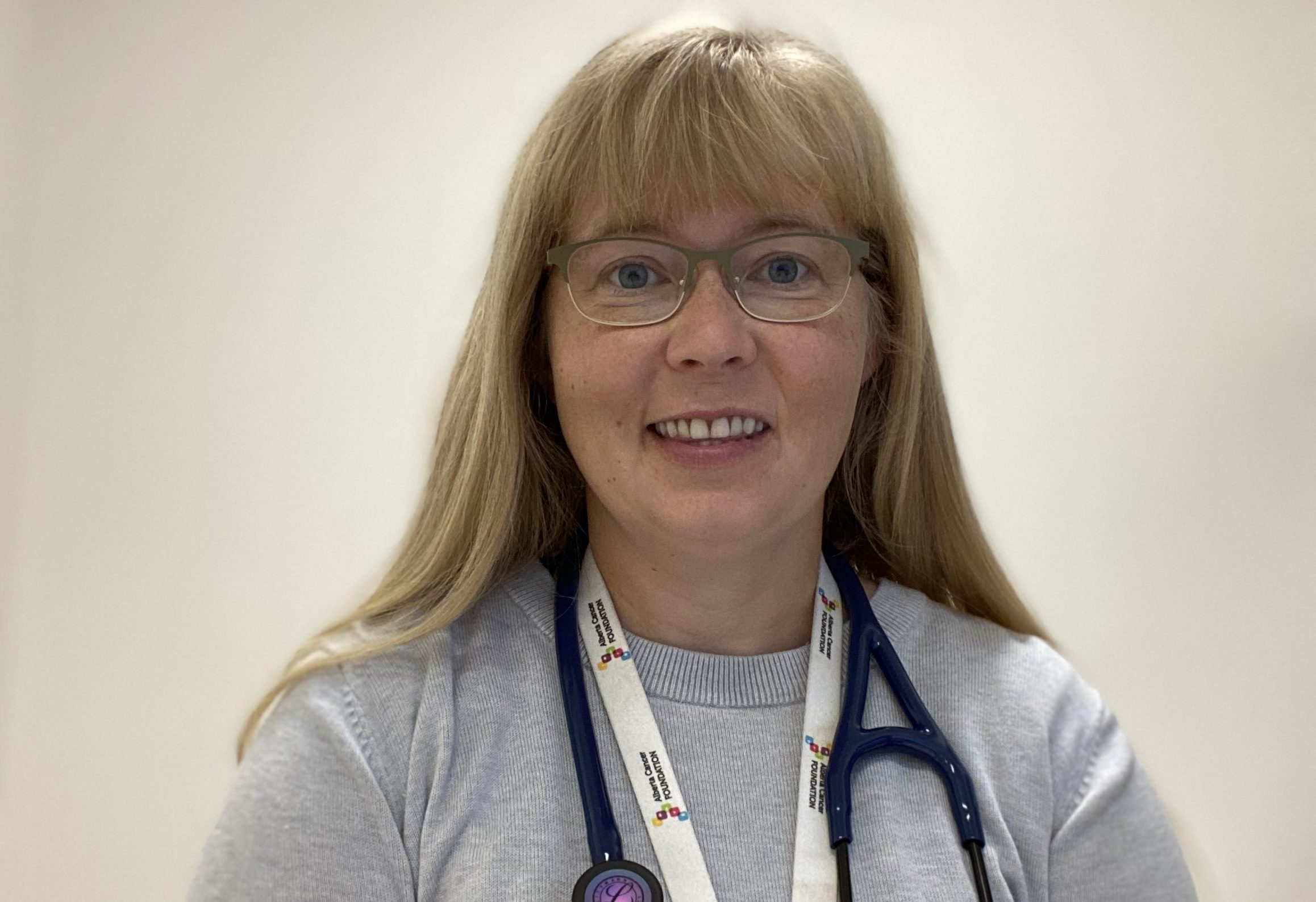 Dr. Andrea Haner (MD Class of 2010) is applying the skills she learned at NOSM to treat diverse, underserved populations. She is the only GP Oncologist treating gynecological cancer in the Southwest Alberta region.
"The population I work with is very underserved. If I didn't do this work, women would have to commute to Calgary—a two-and-a-half-hour drive into the cancer centre for most," says Dr. Haner. "Instead, they can come to Lethbridge for chemotherapy treatment."
The skills Dr. Haner learned at NOSM, with a focus on the personal side of medicine, helped prepare her for the subspecialties she's taken on, including serving a diverse populations in family medicine with the Medical Assistance in Dying (MAiD) team, on-call with the hospital sexual assault team, and in her family practice at Lethbridge College and as a GP Oncologist. In her family practice location, Dr. Haner works with diverse populations, she sees college students for mental health concerns and hormone therapy for transgender students, as well as other populations outside of the college including Hutterites, Mexican Mennonites, local and surrounding Indigenous communities.
"While at the Northern Ontario School of Medicine, I found I spent a lot of time helping patients with social problems and navigating the health-care system. An important part of my work is helping people with really, really difficult aspects of their lives. At NOSM, I learned how to be compassionate and really get to know patients and it's very satisfying," says Dr. Haner.
She says she didn't anticipate moving west, however, Dr. Haner's passion for cancer care led her to BC Cancer's general practitioners in oncology program, then subsequently to Alberta when the local cancer centre was seeking someone with her skills.
"I'm very proud of my training in the North. The NOSM education was very broad-based, which is its strength. I was exposed to patients very early on and to preceptors who offered tips and hints from breaking bad news to patients, to navigating the system, and working with language interpreters. It all ends up being so important in everyday work life," says Dr. Haner.
These days, her varied practice in Lethbridge also includes serving the 50 per cent rural population via telephone and telehealth, and helping coordinate and guide people in smaller centres—another skill she learned at NOSM.
"Medical students from larger cities don't realize the limitations of smaller centres, for instance offering guidance for CT scanners or what rural family doctors are able to do with very limited resources. I gained a really good understanding of those challenges," says Dr. Haner.
"It just so happened that I found my way in Alberta. NOSM set me up to bring my skill set anywhere and I am providing important care to underserved populations. When you go into medicine you don't have to be pigeon-holed to one location or type of practice, you can diversify as you grow in your career."
Dr. Haner encourages wellness, diversity and inclusion to also be considered as choices in medical practice. For her, working in rural health is where she always wanted to be. "Think about how your skills can help any underserved population. That is the most valuable service," says Dr. Haner.