The unique perspective of a dietetic learner
The unique perspective of a dietetic learner
Posted on December 5, 2019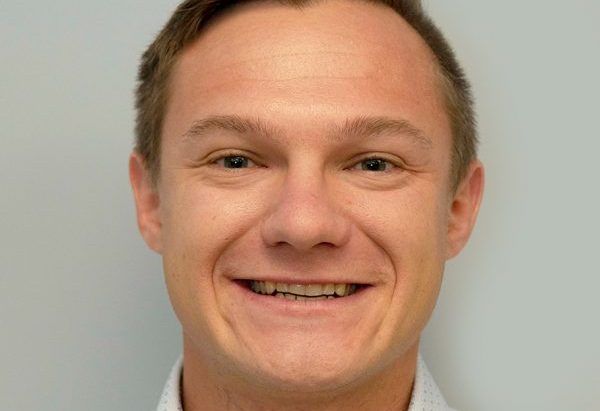 Tayler Sorensen said he always knew he wanted to pursue a career in health care and his own personal health experience motivated him to do so.
"I have type 1 diabetes. When you're first diagnosed as a diabetic it's kind of a scary process," Sorensen explains. "It's a slow process of learning, so if you have a good support system through your health-care team there are many teachings you can take from it."
Sorensen applied to NOSM's Northern Ontario Dietetic Internship Program (NODIP) after completing a Bachelor of Science in Foods and Nutrition and Kinesiology at the University of Prince Edward Island.
"Before I started university, I asked my own dietitian how to become a Registered Dietitian and NODIP was suggested. I knew that I was going to be taking this program," he explains.
"I applied to NODIP soon after I returned from travelling to Samoa. I was there for four months to acquire some unique experience within the foods and nutrition field, volunteering for an organization called Projects Abroad," says Sorensen. "I also volunteered with a dietitian at Harbourview Family Health Team in Thunder Bay to gain more experience."
Sorensen says he enjoys bringing his own personal experience with type 1 diabetes to his role. "I can connect with other diabetic patients easily," he says. "Living with a chronic disease gives you a unique perspective and I can show them that people can live a very fulfilling life as a type 1 diabetic.
He emphasizes eating fruit, vegetables, beans and plant-based meals in order to increase sources of fibre. Sorensen also recommends using natural options for treating low blood sugars such as dried fruit to introduce more vitamins, but says he understands it's usually the food that's readily available that most people turn to.
"I usually recommend a healthier option that can be used to treat low blood sugar. In worst case scenarios, there are dex glucose tablets that you can buy in most pharmacies," he says. Sorensen said he used them while he was working long hours firefighting over the summer months in Northern Ontario.
As a learner, he says he enjoys volunteering to test some of the newest innovative diabetic devices on the market. During his recent placement in Dryden, Sorensen had the opportunity to try out the Dexcom G6 Continuous Glucose Monitoring (CGM) System, a wearable glucose-monitoring transmitter attaches a sensor to your abdomen and can be worn all of the time for up to ten days. It transmits readings to your personal device and lets you know when your blood sugar elevates or drops, with the aim of making control easier and more effective to predict.
"The device worked pretty well," says Sorensen. "It needed a full day to calibrate to my body. Blood sugar levels can fluctuate with the device being on the abdomen rather than a regular finger poke, so it was interesting to observe the patterns from the convenience of my phone. During the night it was still recording, so I could see if changes needed to be made to the treatment of my blood sugar without having to wake up consistently overnight."
"The only thing I would say in terms of the technology is not to rely on it completely and not to ignore the signals your body is sending you. There's still importance in trusting a feeling and having a backup plan just in case," he adds. As well, he says the devices are expensive and some are not yet funded for specific individuals, including those with type 2 diabetes.
For learners like Sorensen, lived experiences like these are also something he can share with fellow learners. He says his placement in Dryden, which serviced Wabigoon Lake First Nation and Eagle Lake First Nation, taught him many lessons about diabetes management, traditional values, and what influences community food choices.
Sorensen says he hopes to integrate his intimate knowledge with respect to diabetes, with his experiences as a dietetic intern and the exercise component of his kinesiology background. Together, he says he plans to use those skills to promote healthier lifestyle planning and choices for patients in the North.
"I want to blend the lines of those areas of health care and focus on helping others reduce their risk of developing chronic disease. Also, if you are organized and diligent you can lead a very fulfilling life with a chronic disease," says Sorensen.
Read more stories like this:
Returning home to Kirkland Lake
Become a registered dietitian
Culinary Medicine Labs
Improving food systems to meet the needs of Northern Ontarians