NOSM appoints new Director of
Indigenous Affairs
NOSM appoints new Director of
Indigenous Affairs
Posted on October 17, 2018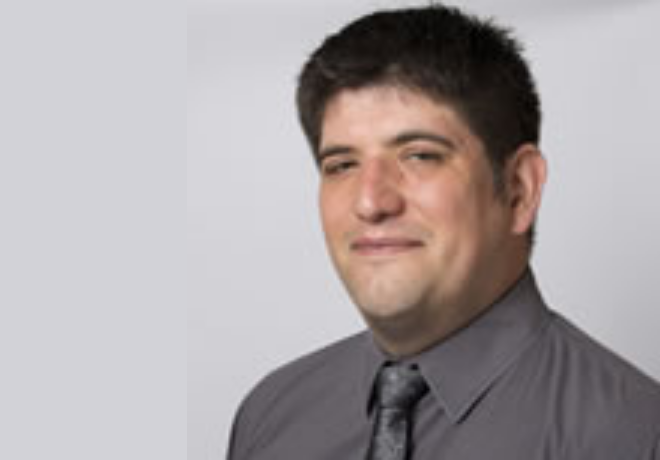 The Northern Ontario School of Medicine (NOSM) is pleased to announce the appointment of Dr. Joseph LeBlanc as the Director of Indigenous Affairs, effective October 15, 2018.
LeBlanc is a life-long Northern Ontarian and member of Wiikwemkoong Unceded Territory. Passionate about community health and well-being, he has experience working for a diverse range of organizations, including academic institutions, Indigenous organizations, charities and non-profits.
He holds an Honours Bachelor of Environmental Studies in Forest Conservation, an Environmental Management Certificate, and a PhD in Forest Sciences from Lakehead University. LeBlanc has also received several awards including a Top 20 under 40 Northwestern Ontario Visionary Award and a Forty under 40 Northern Ontario Business Award.
"At the earliest stages of development, NOSM engaged the Indigenous communities of Northern Ontario as part of its mandate to be accountable to the cultural diversity of the region," said LeBlanc. "I am excited to take on this role, and am dedicated to working with communities and the School to create a culturally safe learning, research and work environment, as well as improve access to culturally safe health care for Indigenous people in Northern Ontario."
Priorities for the new Director include working with the School to address the recommendations outlined in the final report of the Expert Panel on Indigenous Relations, as well as feedback from the fifth Indigenous Partnership Gathering, held on the September 19-20 in Wauzhushk Onigum Nation near Kenora, Ontario.
"Dr. LeBlanc brings with him a range of skills and experiences that will build on NOSM's strengths as a medical school founded on principles of social accountability and community engagement, and I look forward to working with him," said Dr. Catherine Cervin, Vice Dean Academic at NOSM.
The Northern Ontario School of Medicine would also like to thank Dr. Darrel Manitowabi, who has held the position of Interim Director of Indigenous Affairs since March 2018. Manitowabi, a Laurentian University faculty member, will continue in his role as Assistant Professor of Medical Anthropology at NOSM, and will work with LeBlanc to ensure a smooth transition.
– 30 –
For further information, please contact:
Kimberley Larkin
Communications Officer
Northern Ontario School of Medicine
Phone: 705-662-7243
Cell. : 705-669-7943
Email: 
klarkin@nosm.ca