NOSM celebrates launch of
new health data centre
NOSM celebrates launch of
new health data centre
Posted on September 28, 2018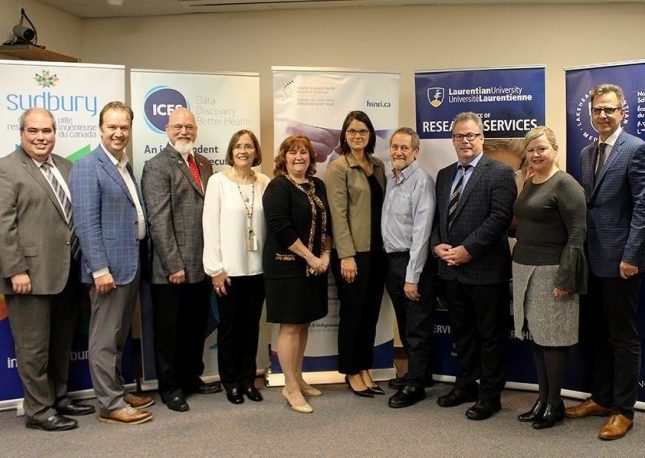 The Institute for Clinical Evaluative Sciences' (ICES) sixth and final satellite site opened today at the Health Sciences North Research Institute (HSNRI). ICES North is a joint collaboration between HSNRI, the Northern Ontario School of Medicine (NOSM) and Laurentian University.
ICES is a not-for-profit research institute that uses population-based health information to produce knowledge on a broad range of health issues.
NOSM, HSNRI and Laurentian University have worked together to bring an ICES satellite to Sudbury to advance research opportunities for scientists, clinicians and learners. In the past, researchers had to leave Sudbury to work with analysts at ICES Central in Toronto. Now, that research can happen right here in Sudbury with the help of the ICES North team.
"For years, Canadian health research took place primarily in large cities which meant that many health questions were going unanswered in Northern Ontario. ICES North is a critical resource that will allow us to strengthen our collaborative and meaningful community-based research to address the priority health concerns faced in our region," says Dr. Roger Strasser, NOSM Dean and CEO.
To learn more about ICES North, visit www.ices.on.ca