Northern Ontario has much to offer! Stay for a bit or stay for a lifetime – there are a wide variety of opportunities for you to explore.
At NOSM, we are working hard to support a shift from a historically fragile workforce to one with is flourishing – both clinically and academically.
---
Physician Employment Opportunities
Interested in locuming or a longer term career opportunity? We are working with our partners to help share opportunities that are available now. View details below.
| | | |
| --- | --- | --- |
| The Health Force Ontario (HFO) portal lists many work opportunities for physicians. Sign in is required. | A selection of jobs in the communities of Northern Ontario can be viewed on this site: jobconnect.health. No sign in is required. | A summary of permanent and locum work for family physicians in Northern Ontario can be viewed in this PDF. Last update: October 2021. |
---
Getting Ready to Enter Practice – A Conference
2021 was the inaugural year for our annual Get Ready to Go & Make a Difference practice management and community exploration conference and job fair. This conference aims to help connect learners and residents with future learning and work opportunities. Recruiters and physicians from a number of communities across Northern Ontario attend to share employment opportunities and information about their respective communities and work places. During the first conference, there were virtual opportunities to network in chatrooms and hear about the unique experiences communities and practices have to offer.
Learn about communities and what they have to offer under Community Visit Rooms here
See what opportunities were highlighted here
View presentation materials here
Get Ready to Go & Make a Difference 2021 Agenda
COMING SOON! We look forward to hosting our second annual practice management and community exploration conference and job fair in 2022. Stay tuned to this site for more information.
---
Want to Know More About Communities?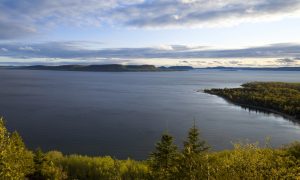 From beautiful landscapes to unique experiences and exciting work opportunities, Northern Ontario has so much to see and do. Information about some of our communities can be found here: Communities-at-a-Glance or Community Profiles.
More coming soon!
Have questions? Please reach out to us: physicianworkforce@nosm.ca 
---
*NEW* Visiting Family Medicine Residents Electives Pilot Program
NOSM recognizes the urgent need for Rural Generalist Family Physicians in rural Northern Ontario communities. We have developed a pilot program aiming to help ease the financial burden on Canadian Visiting Family Medicine residents by supporting them to participate in placements within NOSM's rural communities in Northern Ontario. Applications are open from October 1, 2021 to June 30, 2021.
---