Northern Ontario has much to offer! Stay for a bit or stay for a lifetime – there are a wide variety of opportunities for you to explore.
At NOSM University, we are working hard to support a shift from a historically fragile workforce to one with is flourishing – both clinically and academically.
---
Physician Employment Opportunities
Interested in locuming or a longer term career opportunity? We are working with our partners to help share opportunities that are available now. View details below.
The Health Force Ontario (HFO) portal lists many work opportunities for physicians. Sign in is required.

A selection of jobs in the communities of Northern Ontario can be viewed on this site: jobconnect.health. No sign in is required.

A summary of permanent and locum work for family physicians in Northern Ontario can be viewed in this PDF.

Last update: April 2022
---
Recruitment and Locum Resources
There are a number of tools available to assist with recruitment and planning for locum coverage.
---
Canada Student Loan Forgiveness – Did You Know?
Family medicine residents working in an under-served, rural, or remote community in Canada may be eligible for the Government of Canada's Canada Student Loan Forgiveness for Family Doctors and Nurses program.
As a resident or family doctor, if you complete at least 400 hours total of in-person service over a 12 month period, you may be eligible for up to $8000 in loan forgiveness for that year. You could receive up to $40 000 in Canada Student Loan forgiveness over a maximum of five years ($8000 per year).
For more information about the program, eligibility criteria and application details please view the Government of Canada's website. To determine if a community qualifies under this program, use the Postal Code Lookup Tool. Find a postal code on the Canada Post website.
---
Getting Ready to Enter Practice – A Conference
2021 was the inaugural year for our annual Get Ready to Go & Make a Difference practice management and community exploration conference and job fair. This conference aims to help connect learners and residents with future learning and work opportunities. Recruiters and physicians from a number of communities across Northern Ontario attend to share employment opportunities and information about their respective communities and work places. During the first conference, there were virtual opportunities to network in chatrooms and hear about the unique experiences communities and practices have to offer.
Learn about communities and what they have to offer under Community Visit Rooms.
See what opportunities were highlighted at the conference.
View presentation materials.
Get Ready to Go & Make a Difference 2021 Agenda
COMING SOON! We look forward to hosting our second annual practice management and community exploration conference and job fair in 2022. Stay tuned to this site for more information.
---
Want to Know More About Communities?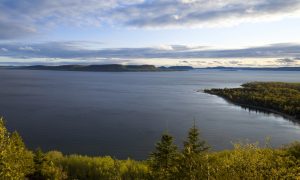 From beautiful landscapes to unique experiences and exciting work opportunities, Northern Ontario has so much to see and do. Information about some of our communities can be found at Communities-at-a-Glance.
Check out our new Community Profiles and Interactive Map!
Have questions? Please reach out to us: physicianworkforce@nosm.ca 
---
Contact Information
Pam Haight
Project Manager – Office of Physician Workforce Strategy
Phone: 705.662.7157
Email: phaight@nosm.ca or physicianworkforce@nosm.ca
Recruitment and Locuming Resources