What's the best-kept secret in health care today? That there's some good news, too
What's the best-kept secret in health care today? That there's some good news, too
Posted on March 15, 2023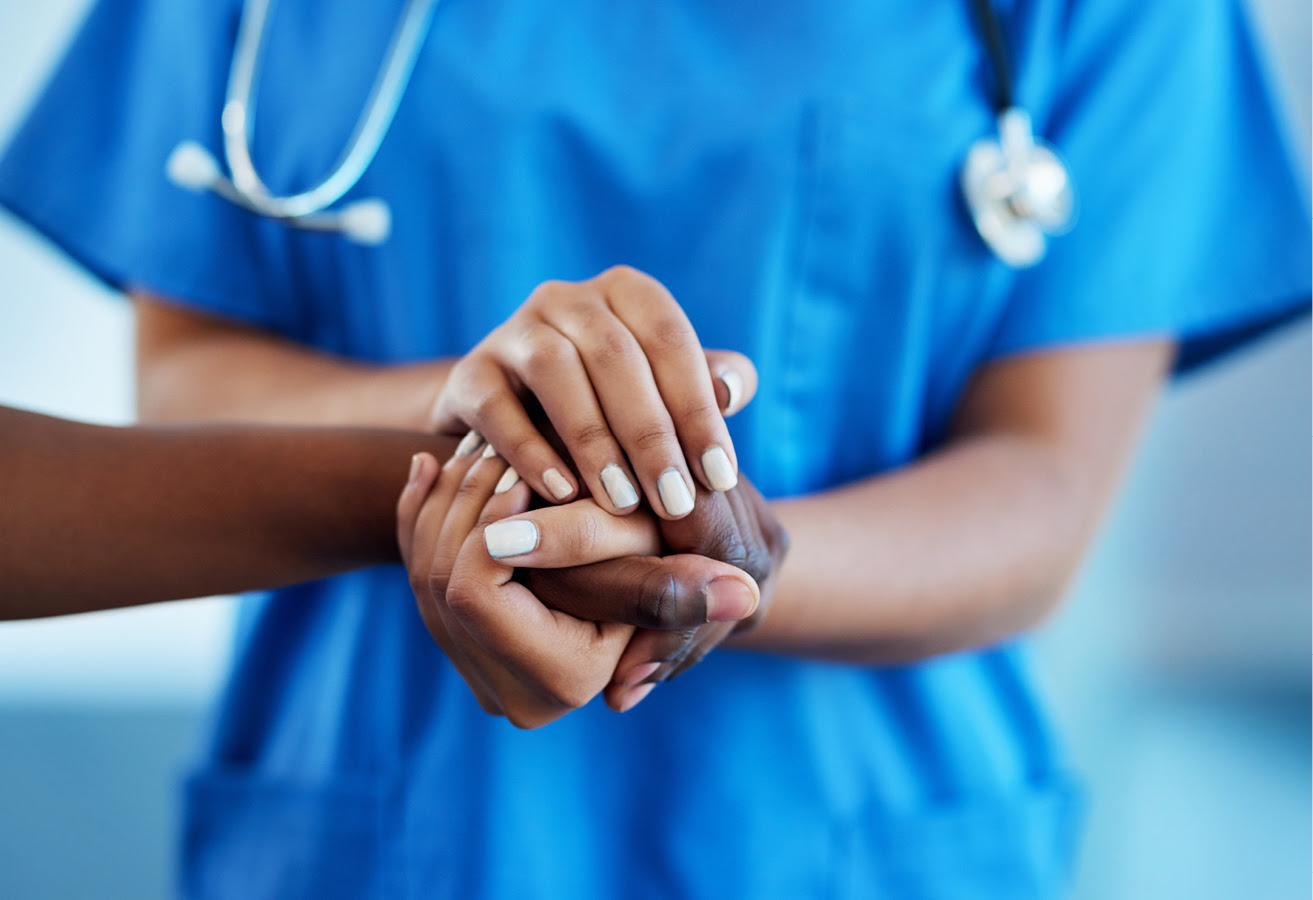 Every day, I hear stories from people about ineffective or distressing experiences with the health-care system; every week, someone asks me to help them find a family doctor.
Beyond the anecdotal, we all know that the federal, provincial and territorial governments are struggling with the ongoing crises in our health-care system. You need only look at a few recent headlines to see that the whole country is trying to grapple with the issue.
It's easy to be depressed by all of the bad news. But, I believe there are actually good reasons to feel optimistic.
Foremost, the federal government agreed in December to a record $94.6 billion in transfer funding to provinces and territories in 2023-24—an increase of $7 billion over the previous fiscal year. This is not only unprecedented but a true signal that all jurisdictions (federal, provincial and territorial) believe they must be invested to make our health-care system work.
Recently, there was another significant funding commitment from Ottawa. Prime Minister Justin Trudeau announced in February that the government also plans to spend $196.1 billion on health care over the next ten years, including about $46 billion on top of the money that was already budgeted. The CBC article reports that "Ottawa is insisting that those new funds be directed at… family health services, health workers and backlogs, mental health and substance use and a 'modernized health system'." This is good news for NOSM University and good news for the North.
More good news: 
NOSM University is pushing hard to improve workforce data collection across health systems to track ongoing gaps and progress, especially in the need for physicians in our communities.
We are at the right tables talking about the need for better health human resource planning—which is all about using good data to try to make sure that everyone has sustainable, equitable access to the right mix of health care practitioners—and making the case for Northern Ontario.
We see great merit and possibility in pan-Canadian licensure to make physicians more mobile, which could potentially ease pressure on rural and remote communities, and we support all efforts to open doors for internationally-trained physicians and nurses to practise in Ontario.
Provinces are expanding team-based care so more Canadians have timely access to primary care practitioners.
Pharmacists' scope of practice expanded during the pandemic and they can now treat 13 common ailments, which I see as a "release valve" to ease pressure on the health-care system, and I heartily support an added scope of practice for others as well including dentists and nurse practitioners.
New medical schools are on the horizon. In Ontario, we'll see a new medical school at Toronto Metropolitan University (formerly Ryerson); York University has a proposal in the waiting. Simon Fraser University in British Columbia has been approved to go forward with NOSM University's Founding Dean Emeritus, Dr. Roger Strasser, appointed as the interim Dean. In the east, Cape Breton University is developing a proposal for a medical school, and so too is the University of PEI.
At NOSM University, the expansion of our current medical programs is also well underway. This means that over the next five years, we will see an increase in positions as follows:
2019 – 2025 MD Projected Admission Numbers: 32% increase in 6 years
Number of
Admitted Students
2019
2020
2021
2022
2023
2024
2025
Number of MCU Funded MD Seats
64
64
64
69
74
84
94
Number of Supernumerary MMTP Seats*
5
5
5
5
5
Total Number of Students Admitted 
64
64
69
74
79
89
99
Number of Registered Students
Year 1
66
66
69
73
79
89
99
Year 2
64
63
67
69
73
79
89
Year 3
66
63
62
67
69
73
79
Year 4
62
66
60
66
67
69
73
Potential MD Students Registered per year (Total)
258
258
258
275
288 
 311
340
*NOSM University's MD Program participates in an agreement with the Department of National Defence (DND) in creating up to five (5) additional training positions for Regular Force Members of the Canadian Armed Forces (CAF), subsidized under the Military Medical Training Program (MMTP). This summary assumes all five positions will be filled each year moving forward. 
2019 -2026 PGME Resident Funded Positions: 29% increase in 7 years
YEAR
2019/20
2020/21
2021/22
2022/23
2023/24
2024/25
2025/26
Ontario College of Family Physicians Certified
PGY1
40 + 2 DND*
40 + 2 DND*
40 + 2 DND*
40 + 2 DND*
40 + 2 DND*
40 + 2 DND*
40 + 2 DND*
PGY2
40
40
40
40
40
42
44
PGY3
18
18
18
18
23
24
24
Royal College of Physicians and Surgeons Certified 
PGY1
20
20
20
20
28
31
33
PGY2
20
20
20
20
20
28
31
PGY3
20
20
20
20
20
20
28
PGY4
18
18
18
18
18
18
21
PGY5
13
13
13
13
13
16
16
Total Funded Resident 
Positions
189
189
189
189
204
223
244
*NOSM University's PGME Program participates in an agreement with the Department of National Defence (DND) in creating up to two (2) additional training positions for Regular Force Members of the Canadian Armed Forces (CAF), subsidized under the Medical Officer Training Program (MOTP). This summary assumes all positions will be filled each year moving forward. 
At NOSM University, we will explore other training and credentials for new health-care professionals, for whom the demand is not expected to slow. We will be looking at opportunities including midwifery, pharmacy, rehabilitation sciences, oral health and other allied health professions. We are not making any commitments—but we are certainly open to new ideas.
Miigwetch, thank you, marsi, merci,
Dr. Sarita Verma
President, Vice Chancellor, Dean and CEO
NOSM University
If you have any feedback or comments, please reach out at president@nosm.ca and follow me on Twitter @ddsv3.
---
NOSM University's Chancellor is finalist for the World's Children's Prize for the Rights of the Child
Dr. Cindy Blackstock, NOSM University's Chancellor, is 1 of 3 nominees for the 2023 World's Children's Prize. Dr. Blackstock was nominated for her 30-year struggle for Indigenous children's equal rights to good schools and health, to be with their families and feel pride in their language and culture. Congratulations, Dr. Blackstock!
→ 
https://worldschildrensprize.org/candidates
---
Successful MD Interview Weekend
On March 4-5, 2023, NOSM University conducted 332 interviews for the MD program. Each of the applicants were interviewed eight times, for a total of 2656 individual interviews, followed by panel interviews for each applicant. I'd like to express my gratitude to the Admissions and IT teams at NOSM University for the successful weekend. In addition, we had:
124 interviewers
30 NOSM University Faculty
66 community members
28 NOSM University learners
11 Indigenous interviewers
23 Francophone interviewers
33 communities represented
I want to take a moment to acknowledge the amazing team for their hard work and dedication.
---
Retirement of Dr. Owen Prowse, Assistant Dean, Admissions
Dr. Owen Prowse is retiring as Assistant Dean, Admissions in August 2023. Join me in thanking Dr. Prowse for his herculean efforts in this role for more than a decade. Under his leadership, NOSM University's MD Admissions process has undergone a transformation—specifically with significant changes to the use of the mini multiple interviews (MMI) and to the context score. Dr. Prowse has played a major role as a leader in the science of admissions at provincial, national and international levels. Many thanks, merci and miigwetch to Dr. Prowse. The team will fete his contributions on March 31 at a small event in Sudbury. Farewell messages may be sent to Katharine Biasiol, Director, Admissions, at 
kbiasiol@nosm.ca
.
---

NOSM University Achievement Celebration
The achievements of the people of NOSM University in 2022 were unprecedented. To celebrate the extraordinary contributions of faculty and learners, as well as to introduce new alumni awards, we will be hosting the first NOSM University Achievement Celebration the evening of Friday, May 5, 2023. A highlight of the evening will be the keynote address by Dr. James Goertzen as he retires and reflects on his own journey, and that of education in the North, over the last three decades. Stay tuned for more details.
---
NOSM University at the International Conference on Academic Medicine (ICAM)