It takes a village
Posted on October 17, 2022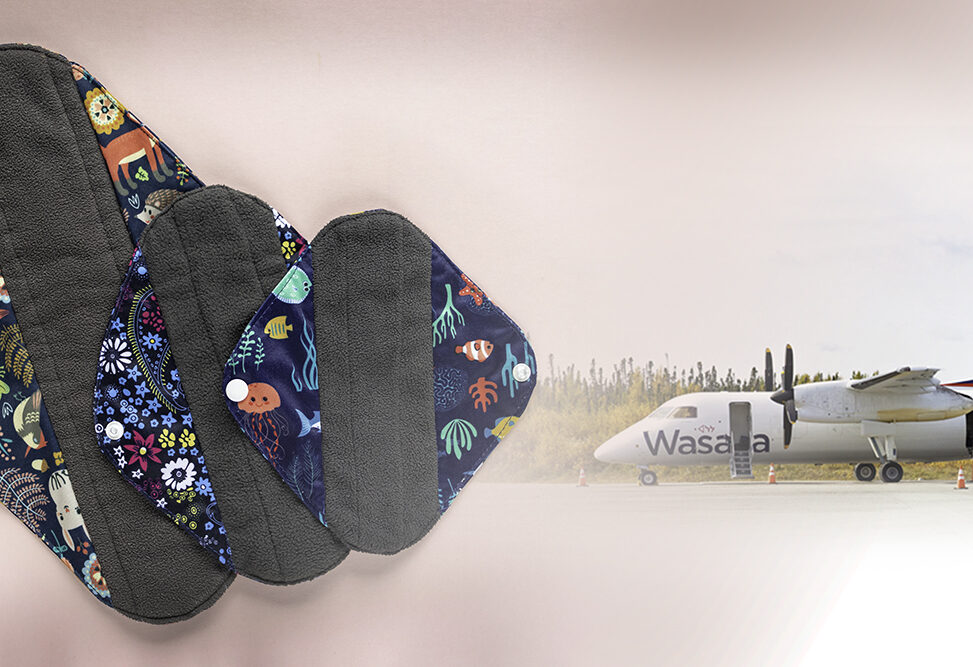 Wasaya Airways and partners support NOSM University students' second annual menstrual product drive
Ashley Perreault and Lucie Ménard, medical students at NOSM University, have wrapped-up their second annual menstrual product drive—this year for the fly-in community of Kingfisher Lake First Nation. In February 2022, they set a goal to raise $10,000 to cover the costs of the menstrual products, cleaning supplies, and shipping. They reached their goal by May 2022, raising a total of $10,003.21. Funds were raised through their GoFundMe campaign, as well as generous donations from RBC, Dollarama, and NOSM University's Indigenous Affairs Unit.
"Similar to last year, we relied heavily on social media to help raise awareness for the project," says Ashley. "It's always a bit disappointing to learn how many people are oblivious to the high costs and scarcity of menstrual products in Indigenous communities."
"This year," she continues, "we also took the opportunity to highlight the partnership made between Shoppers Drug Mart and the Ontario Government to provide free menstrual products to provincially run school boards for the next three years. Unfortunately, this private donation did not extend to federally-run Indigenous school boards which further exacerbates the health inequities these communities face."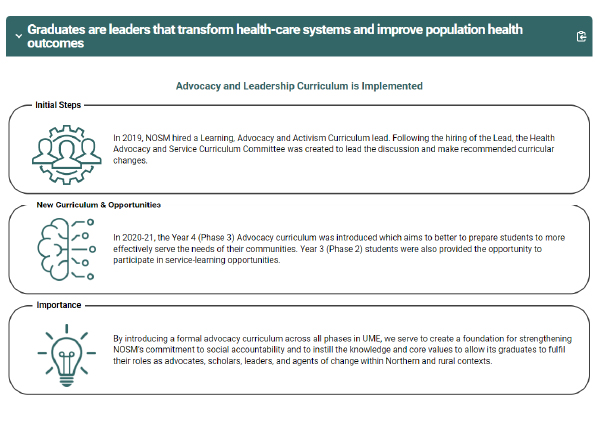 Support for the community was identified by Sam Senecal, Indigenous Community Coordinator, who is responsible for arranging all aspects of learner placements in Indigenous communities in their first year of medical school at NOSM University. The students consulted with Kingfisher Lake's Health Director to determine which menstrual products would be the most appropriate for the community. The community requested reusable cloth pads, period/incontinence underwear, and single-use tampons. Currently, costs of menstrual products in this community average $10.50 for 16 tampons and $15.00 for 32 tampons—triple the cost of products purchased in urban centers or online.
This year, the students partnered with five padmakers located across Canada: Amie Pads, Cozy Reusables (Cozy Clams), Lady Crimson Cloth Emporium, Soft Taco Reusables and While She Naps Creations who generously donated their time to make reusable cloth pads. The funds raised were used to make 150 menstrual kits—enough for every menstruator in the community. All kits included: five reusable pads; a waterproof wet bag discounted from Colibri Canada; a container of Oxi-All; and instructions on how to wash the pads.
Again this year, Wasaya Airways has generously committed to covering all the shipping costs to deliver the products to the fly-in community. This allowed for additional purchases of: three Diva Cups, 24 packages of feminine wipes, 2132 tampons (918 donated from Bleed the North), 124 single use pads, 60 pantyliners, 66 pairs of period/incontinence underwear, and 25 kits of TruEarth eco strips.
The position of Local Officer of Reproductive and Sexual Health at NOSM University is an elected student position with a one-year term. As they complete two years in this position, Ashley and Lucie hope future students will continue this advocacy initiative and continue raising awareness regarding period poverty.