Focus on Public Health and Countdown to PGME Accreditation
Focus on Public Health and Countdown to PGME Accreditation
Posted on November 16, 2021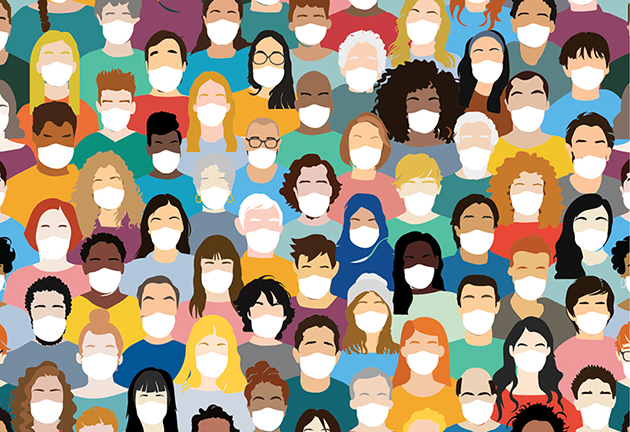 The face of Public Health in Northern Ontario 
•Guest blog by Dr. John Tuinema•
In every residency program, residents train for "the big one": that one situation that is rare, life-threatening, and can happen suddenly. For example, anesthesiologists train to be ready for malignant hyperthermia which is complex, deadly, and can happen in an instant. They're well trained to handle this even though they may rarely see it in their career.
Public health physicians also train for "the big one," but typically it may only appear once, if at all, in a career. Long before the arrival of COVID-19, Public Health and Preventive Medicine (PHPM) residents were training for global pandemics and novel pathogens. Reports on SARS, H1N1, pandemic influenza, and Ebola were required reading. A common activity in PHPM training would be a simulation or practice question focused around "Disease X," an imagined pathogen with unique properties that required the resident to think through the issues and respond to the emergence of a new disease.
Simulation became reality in 2019 for NOSM PHPM residents. A novel coronavirus emerged and PHPM residents followed it closely. A distant threat quickly became a global reality and priorities in their training quickly shifted. Rotations in health promotion and long-awaited electives were put on hold and were replaced with rotations in emergency response and infectious disease. They began tackling difficult local outbreaks, media interviews, and endless COVID-19 consults. They continue to face incredibly difficult decisions, many of which can be life or death. Even making the right call weighs heavy. The choice to quarantine may absolutely be the best decision in a certain situation, resulting in many lives saved, but the decision still carries consequences for those quarantined and therefore it is never taken lightly.
COVID-19 has amounted to a master class in pandemic control for PHPM residents and they have gained considerable residency experience managing respiratory outbreaks. As useful as that is, it significantly cut the time available in which to learn the full breadth of their specialty. To become a PHPM specialist, residents spend five years of residency training learning a very broad specialty. Health promotion, injury prevention, cancer cluster investigations, drinking water safety, opioids, climate change, tobacco control, and many other core components of their training had to fit into the interstices of the pandemic response to ensure competence in those areas. They got creative in trying to find ways to fit those topics into their daily work. Research examining the potential unintended harms of public health pandemic measures helped reinforce learning in health promotion and the development of vaccination campaign plans honed skills in community engagement and policy development. The pandemic still permeates every aspect of their work, but their creativity in meeting their learning objectives will prepare them well for what they face on completion of their training.
If the pandemic were to end tomorrow, the work would not stop for public health. In many ways the work is only just beginning. To improve health at a population level, the first step will be an immense population health assessment to re-establish what our communities' baseline level of health is. Once we've checked the pulse, we'll need to work with our communities, health-care, and countless other partners to begin addressing the many health concerns that have been exacerbated by the largest pandemic in a century. In order to do this, we will need a well-resourced public health sector and many more PHPM physicians.
Prior to COVID-19, the need for public health physicians and resources in the North was already high. We may not have the population density of other parts of Ontario, but the health risk density is many times higher. The social determinants of health weigh heavy on Northerners and addressing them at a population level is required in order to create a healthier North. By current estimates, we would need roughly two or three times more than our current complement of public health physicians in our public health agencies. We also need many more public health specialists to meet additional needs in Indigenous communities, public health education, and at the provincial and federal levels. To achieve this, we need to strengthen public health education and examine the support and incentive structures for those wishing to work in the North. PHPM physicians don't work in a vacuum and rely on their teams of public health inspectors, public health nurses, health promoters, epidemiologists, and countless others in varying roles supporting health protection and promotion in the North. Resources and structures need to be in place to recruit, retain, and support them as well.
Addressing a pandemic is certainly "the big one" for PHPM, but it's not our only expertise. A population health approach through a socially accountable lens is necessary for building a healthier North. Fortunately, that is a core component of our skillset. During this pandemic and long after, public health will continue to work hard to improve health in the North for all.
Dr. John Tuinema is a specialist physician in Public Health and Preventive Medicine and a recent NOSM PHPM graduate. He is currently serving as the Acting Associate Medical Officer of Health at Algoma Public Health.
---

Countdown to PGME Accreditation
Aanin, Boozhoo, Tanshi, Kwe Kwe, Bonjour, Hello,
Under the leadership of Dr. Rob Anderson, Associate Dean, Postgraduate Medical Education and Health Sciences (PGME & HS), and Ms. Jennifer Fawcett, Senior Director, NOSM's PGME office and residency programs have worked closely with all partners to prepare for the accreditation survey visit from Sunday, November 21 until Saturday, November 27, 2021.
Over the last two years, Dr. Anderson and the PGME team have worked arduously to meet standards with section chairs, clinical site leadership, program directors, faculty, program coordinators and PGME Office staff, residents, the Professional Association of Residents of Ontario, and the College of Physicians and Surgeons of Ontario.
NOSM will welcome multiple accreditation surveyors and staff from the Royal College of Physicians and Surgeons of Canada (RCPSC) and the College of Family of Physicians of Canada (CFPC) for the seven-day review of most of the School's residency programs and our institutional environment.
Residents are trained in CFPC-accredited Family Medicine programs and RCPSC-accredited specialties. Residency programs must demonstrate compliance with the standards set by their respective accrediting Colleges and have opportunity to showcase exemplary achievements.
Additionally, we must meet accreditation standards related to the overall learning environment, faculty affairs and faculty development, governance and leadership from the Postgraduate Medical Education Office, and standards for clinical teaching sites. The last PGME accreditation survey took place in 2014, in accordance with the six-year cycle of intensive scrutiny by the accrediting colleges.
Since then, NOSM's residency programs have undergone internal and external reviews, made improvements and have taken action on recommendations. We have worked to improve supports to residency programs with enhanced policies, staffing, the addition of the Resident Wellness program, competency-based medical education supports, resident core curriculum training and faculty development.
At medical schools around the world, it is common practice to evaluate the quality of residency programs, including its education programs and management. A comprehensive accreditation process provides assurance that the training that occurs at NOSM is of the highest standard. Accreditation is the most effective tool for advancing the quality of PGME programs and we expect to receive feedback on ongoing improvements that meet our social accountability mandate.
"Countdown to Accreditation" has been the PGME focus since I became Dean in July 2019. Thanks to everyone involved in the accreditation process and survey visit in the PGME office and programs, throughout NOSM and across the Northern Ontario campus. Special thanks to the entire postgraduate team, especially Marissa Giusti, PGME Administration & Accreditation Officer, for their hard work and attention to detail. We look forward to a successful visit!
Miigwetch, thank you, marsi, merci,
Dr. Sarita Verma
Dean, President and CEO
Northern Ontario School of Medicine
If you have any feedback or comments, please reach out at dean@nosm.ca and follow me on twitter @ddsv3.
---

Upcoming Residency Information Sessions
Public Health and Preventive Medicine Information Session
Medical students interested in pursuing a career as a Public Health and Preventive Medicine specialist can attend a virtual information session on December 12 or visit our website.
Family Medicine Information Session
Attention resident physicians! The Postgraduate Medical Education Program at NOSM is holding a general information session about opportunities in Family Medicine. Get a general feel for the communities we partner with. Learn more about specific communities and learning sites. Join us on November 18 from 7:30 p.m. to 9:00 p.m. via WebEx.
---

Congratulations
Dr. John Tuinema has received the inaugural NOSM Public Health and Preventative Medicine Teaching Award for improving medical education in Public Health and Preventive Medicine. Dr. Tuinema, our guest blogger, is an Assistant Professor at NOSM in Sault Ste. Marie, and an alumnus of the School's five-year PHPM program. In July, he started his new role as the Associate Medical Officer of Health for Algoma Public Health. This award was established by Dr. George Pasut, who served as Program Director, PHPM Residency Program from 2019 to 2021. It honours the dedication, passion and leadership contributions to excellence in PHPM education.
---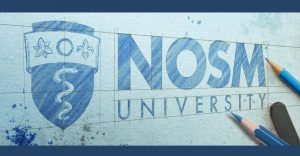 Last NOSM University consultation tonight
Everyone is welcome to join the NOSM University consultation happening this evening for the Parry Sound-Muskoka area. If you missed the consultation in your area, you're welcome to join us. Please RSVP as seating is limited.
There's still time to share your input through the 
online survey
.Thank you for attending the NOSM receptions being hosted across the north. Over the past two weeks, Dr. Verma hosted public town halls in Sudbury, North Bay, Timmins, and Sault Ste. Marie. Your commitment to the betterment of the health of Northern Ontarians is inspiring.
In the News: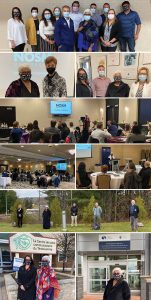 ---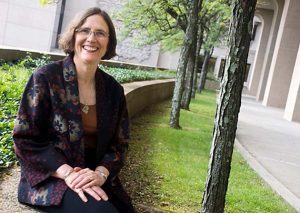 Dr. Janet McElhaney Celebration of Life
There will be a Celebration of Life for Dr. Janet McElhaney on Sunday, November 21, at 5:00 p.m. EST (2:00 Pacific Time). The service will be live-streamed for those who would like to attend. You can also watch the video any time after the service at the same link.