Telemedicine proven effective for treating opioid addictions in the North
Telemedicine proven effective for treating opioid addictions in the North
Posted on October 25, 2019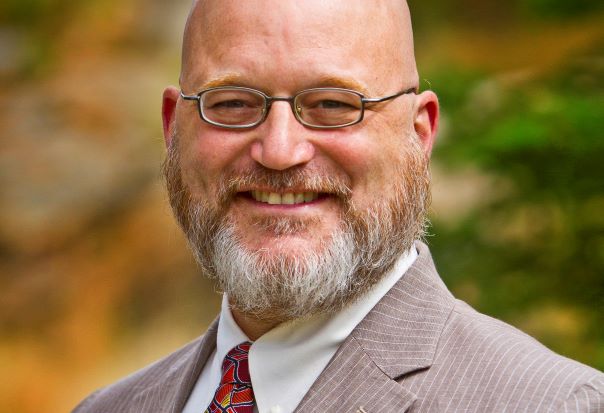 A leading addictions specialist is surprised by the results of a study showing telemedicine is improving addiction treatment outcomes in the North.
"The assumption was that telemedicine was an inferior alternative to in-person care, but that is not the case," says Dr. David Marsh, NOSM Professor, leading addictions researcher and member of an opioid emergency task force for the province.
"We started studying telemedicine to see if outcomes using telemedicine were in fact worse. We were quite surprised to find out that patients in addictions treatment who were seen via telemedicine did as well, or better, than the patients seen in person," Dr. Marsh explains.
According to the study The effectiveness of telemedicine-delivered opioid agonist therapy in a supervised clinical setting, "telemedicine patients demonstrated a retention rate of 50% at one year, whereas in-person patients were retained at a rate of 39%." It concluded that telemedicine "may be an effective alternative to delivering in-person OAT [Opioid Agonist Therapy], and it has the potential to expand access to care in rural, remote, and urban regions."[1]
"Because I see my patients frequently, often every month for years, I'm still able to get to know them pretty well by video conference," says Marsh.
Videoconferencing systems and other virtual care tools are a convenient way to connect patients who otherwise may not have access to clinicians and specialists across Ontario, or who may have to travel great distances to see them in person.
According to the research paper Clinical Telemedicine Utilization in Ontario over the Ontario Telemedicine Network, "Telemedicine is often used to provide mental health services to patients, especially those residing in underserved rural and remote communities with limited access to in-person services. Praxia reported that 54% of utilization in Canada in 2010/2011 was for addictions and mental health. In our study, 62% of utilization was for mental health and addictions services … we suggest that telemedicine helps compensate for the lack of medical specialists with practices in northern and rural areas, thus realizing monetary and environmental benefits associated with reduced patient or provider travel as well as the potential health benefits of increased access to medical care."[2]
According to the Ontario Telemedicine Network, "2017-2018 saw over 30 new telemedicine systems distributed to Indigenous communities with over 120 systems active across the province. In 2018, OTN improved access to care to remote First Nation Nursing station sites in North Caribou Lake, Wunnumin Lake, Poplar Hill and Cat Lake."[3]
Marsh says telemedicine offers a good balance, in that it allows the patients to have access to physicians more readily and closer to their home. "Opioid addictions care is structured around the treatment, providing support and the monitoring helps patients improve their physical mental health, reduce their drug use, and get directed towards more positive social activities," he adds.
Those frequent, small social interactions complement telemedicine appointments and treatment, which may be part of the explanation for better outcomes.
 "I think for some patients, video conference actually helps because a lot of our patients have significant mental health concerns, especially histories of trauma. Telemedicine sets a boundary and context within which the interactions occur. I think that helps the patient feel safe, especially the ones who may have had trauma in the past and have difficulty seeing physicians," says Marsh.
However, Marsh says there are other topics that his research data has not yet captured when it comes to measuring opioid addiction treatment strategies for the North, for instance: the need to learn more about the rates of unstable housing, homelessness, links to criminal charges or interactions with the criminal system, and the social context. He says he is hopeful that more tools come to light with ongoing research.
"We have a paper that's currently in the process of peer review that looks more broadly on health system outcomes. For instance, when patients are on methadone and Suboxone treatment their all-cause mortality was reduced by 55%. Also, we saw significant reductions in admissions to hospital and visits to the emergency department with treatment. We're also looking at how mental health services affect treatment."
"Stigma is definitely a major problem for people who use drugs regularly. It prevents them from getting health care and prevents them from getting treatment." Marsh believes that by offering teleconferencing options, patients to have a broader range of access to physicians more readily, and closer to their home.
Sources:
[1] https://www.sciencedirect.com/science/article/pii/S0376871617302077
[2] https://www.liebertpub.com/doi/full/10.1089/tmj.2015.0166  Clinical Telemedicine Utilization in Ontario over the Ontario Telemedicine Network, 2016.
[3] https://otn.ca/wp-content/uploads/2017/11/otn-annual-report.pdf