Welcome to the Northern Ontario School of Medicine, Section of Anesthesia. The section of Anesthesia has members across a large geographic region, with widely varying practices. From Family Practice Anesthetists working in small and remote towns, to relatively large departments of FRCPC Anesthesiologists in Sudbury and Thunder Bay. We all strive to provide excellence in anesthesia care to patients across the north, as well as providing distinct, high-quality education to medical students, residents and other health care providers. In addition to our clinical and teaching work, members of the Section of Anesthesia are involved in key leadership roles in many of the hospitals and health care organizations across the north. Research at NOSM covers both educational and simulation-based research projects as well as clinical trials. Our numerous teaching sites cover the spectrum of distinct and different areas of modern practice of anesthesia. We welcome you to come and visit us, join us for an elective, apply to do your residency in one of the most innovative programs, or consider a faculty position here.
Dr. Brent Kennedy
Chair, Section of Anesthesia, NOSM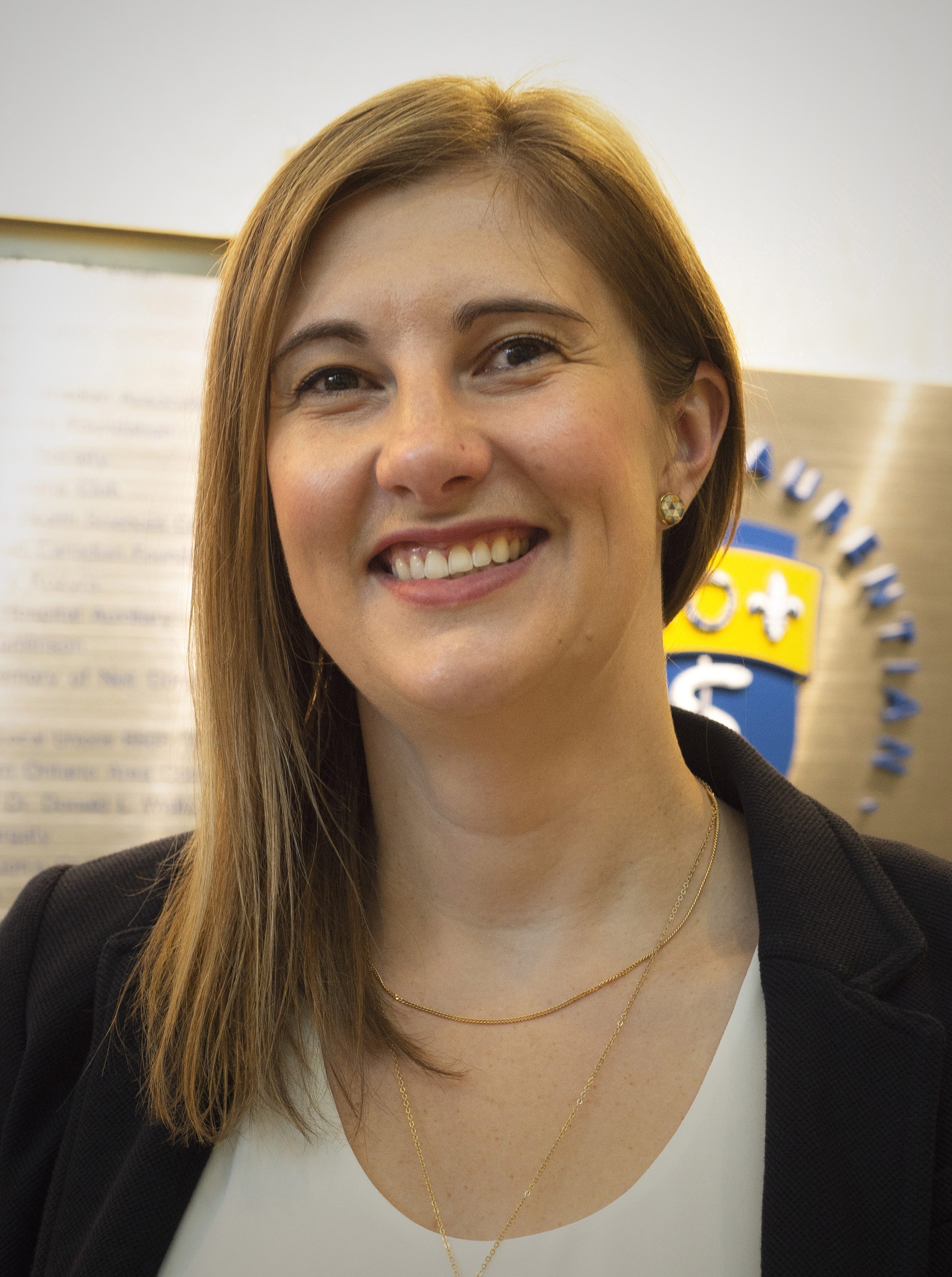 DR. RYA BOSCARIOL
A Message from the Program Director, Dr. Rya Boscariol
Welcome to NOSM Anesthesiology, an innovative and resident-centered postgraduate medical education program. With unparalleled clinical exposure and simulation experience as well as competency assessment, we will provide you with the tools to achieve your goals in this next step of your career. Here are some of the highlights of our program:
Excellent clinical exposure
Health Sciences North is a 462-bed facility in Sudbury, Ontario, servicing a large geographic area with high acuity patients. We provide services for all major surgical subspecialties and our residents gain excellent clinical exposure to anesthesia for pediatrics, obstetrics, cardiac surgery, neurosurgery, thoracic surgery, and vascular surgery throughout their residency, not only during subspecialty rotations.  Residents also have to opportunity to participate in our acute pain service and pre-operative assessment clinic as well as being members of the code blue team and trauma team.  The Integrated Chronic Pain Program in Sudbury is taking shape and our residents also gain exposure to the multi-disciplinary chronic pain clinic in Thunder Bay.  While largely based in Sudbury, there are opportunities for community rotations throughout the region.
Innovative, competence-based program
As one of the pioneers in competence-based medical education, our program boasts national leaders in CBME and simulation as part of our staff. With our first CBD cohort entering PGY3 in the summer of 2019, we have the experience to back us yet continue to make small adjustments to our program, always striving for excellence.
Residents are supported in pursuing electives nationally and internationally with financial support for international electives available.
Strong academic curriculum
We have a three-year, interactive academic curriculum that takes place weekly on a dedicated academic half-day.
Residents participate throughout the year in high-fidelity simulation sessions to enhance with learning.
Formal practice oral exam sessions take place twice per year for all residents.
A comprehensive physician scholar curriculum is built into the program and residents are expected to complete a scholarly project over the course of their training.
Resident-centered
At NOSM we are a small, innovative program that is responsive to resident feedback. We meet twice a year for program review dinners where residents are given a forum to express what is great about our program and areas for us to improve upon.
The mentorship program pairs residents with staff mentors to support their overall well-being throughout their training.
Our greatest strengths are our close-knit community, dedicated staff members who are invested in quality resident education, and the strong residents who make our program great.
Thank you for your interest in our program.  For more information please contact Sara Cover at scover@nosm.ca.
Dr. Rya Boscariol
Program Director, Anesthesiology