NOSM Board Holds First Meeting of 2019
NOSM Board Holds First Meeting of 2019
Posted on April 5, 2019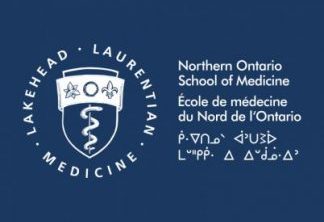 The Northern Ontario School of Medicine (NOSM) held a regular meeting of the Board of Directors on Wednesday, March 20, 2019 by video- and tele-conference across Northern Ontario.
Special guest Dr. Sarita Verma, Dean and CEO Designate, was introduced to the Board of Directors and shared her vision for the School as she congratulated Dr. Strasser for the incredible work NOSM has done in improving access to quality health care for all Northern Ontarians. Dr. Verma begins her term on July 1, 2019.
Each of the standing committees reported updates. The Executive Committee Terms of Reference were revised and approved. The Governance Committee Principles Policy revisions were approved as well as the Board Orientation, Training and Mentoring Policy. The Board also approved the Financial Report for the period ending January 31, 2019.
Board member Danielle Belanger-Corbin, provided an update on the recruitment process for two new board members. The selection committee has scheduled interviews in Sudbury and in Thunder Bay.
Dr. Strasser updated the Board on the Remote Rural Workforce Stability Forum, an international, multi-site forum on physician recruitment and retention that took place on January 15, 2019. The forum focused on recruitment and retention of the health workforce in rural and remote communities and the role of medical schools, health service organizations, communities and government in creating workforce stability. The Making It Work Framework for Remote Rural Workforce Stability, is the result of a seven-year international partnership between institutions in Sweden, Scotland, Norway, Iceland and Canada.
Board members were reminded of important upcoming events being hosted by NOSM. Northern Constellations—a conference that brings together NOSM faculty from across Northern Ontario to share experiences, network, and participate in workshops related to educating future health professionals—will take place May 3 and 4 in Sudbury. NOSM's 14th annual Northern Health Research Conference is being held in Little Current, Ontario on September 20-21, 2019.
NOSM's new publications were provided including: The 5th Indigenous Community Partnership Gathering Gididaa Bimaadiziwin Wenji-Maamoobiiding  (Gathering Together For Life and Wellbeing) Report, Northern Passages, and The Scope.
The next meeting of the Board of Directors is the annual Board face-to-face meeting, this year scheduled for May 9-10, 2019 in Sioux Lookout, Ontario.
For a complete list of Board members, please visit our website at nosm.ca/board.