Northern Constellations: Register Now
NORTHERN CONSTELLATIONS 2019
Please view the program below for details about this year's conference:
Join us on May 3 and 4, 2019 in Sudbury as Northern Ontario School of Medicine hosts Northern Constellations 2019, our eighth annual faculty development conference. Northern Constellations is the largest physician and faculty meeting in Northern Ontario. The Conference provides a forum to share new ideas in medical education and health care along with opportunities to network with colleagues.
Northern Constellation 2018 was our most successful conference to date with 316 participants including 225 NOSM faculty members. We anticipate that Northern Constellations 2019 will prove to be invaluable to all participants by offering enlightening keynotes, workshops, and educational innovations to assist faculty, healthcare professionals, staff, and learners address current educational challenges.
Conference participants will collaboratively learn with other attendees and further develop their expertise in the areas of Precepting and Teaching, Scholarship and Research, Leadership Development, and Wellness and Resiliency. Our three exceptional keynote speakers will share their knowledge and provide a catalyst for your further learning through their educational passion and commitment. Firstly, Dr. Marcia Anderson, an Indigenous Physician, medical educator, and health care leader from the University of Manitoba who is dedicated to addressing Indigenous healthcare inequality. Secondly, Regina Holliday, a Maryland patient advocate, artist, medical educator and public speaker with a unique approach to medicine and healing. Thirdly, Dr. Adina Kalet, an internist, medical educator, and researcher who has written extensively on learner evaluation, remediation, and professional identity formation.
Dr. Marcia Anderson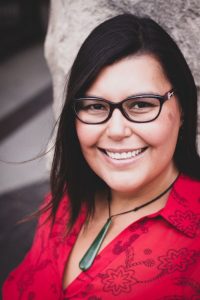 Dr. Marcia Anderson is a Cree-Saulteaux woman, with family roots going to the Norway House Cree Nation and Peguis First Nation in Manitoba. She is the Executive Director of Indigenous Academic Affairs in the Ongomiizwin Indigenous Institute of Health and Healing, Rady Faculty of Health Sciences, University of Manitoba. Marcia offers a unique perspective to traditional medicine and a strong leadership role with years of experience in the medical field.
Dr. Anderson is an accomplished physician who practices both Internal Medicine and Public Health as a Medical Officer of Health with the Winnipeg Regional Health Authority. She was recognized for her contributions to Indigenous people's health and honoured with a National Aboriginal Achievement Award in March 2011. Current active areas of work include leading the development and implementation of Truth and Reconciliation Response Action Plans, Indigenous youth health, Indigenous maternal and child health, and Indigenous health care quality. She has recently been appointed Chair of the Indigenous Health Network of the Association of Faculties of Medicine of Canada.
She is a Past President of the Indigenous Physicians Association of Canada and Past Chair of the Pacific Region Indigenous Doctors Congress. She was a member of the 2018 Expert Panel who was tasked to provide advice on the NOSM's relationship with Indigenous Peoples.
For additional information about Marcia, please visit her website:
https://www.drmarciaanderson.com/about/
Regina Holliday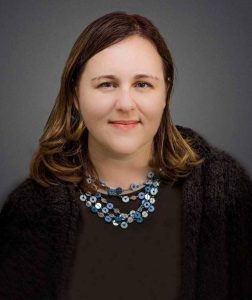 Regina Holliday is a health care activist from Maryland who is determined to create awareness to a range of patient narratives. Regina's advocacy mission was inspired by her husband, Frederick Allen Holliday II who died of kidney cancer. His illness was complicated by poor care coordination between multiple health care organizations, limited access to patient records, and a series of medical errors.
Regina has been showcasing her unique perspective on medicine and healing by starting an advocacy movement called "The Walking Gallery." She uses the patient's perspective through art to recreate their story on the backside of a blazer. Also known as participatory medicine, Regina believes that blending patient narratives into art pieces can create a conversation. Those who support the cause wear her pieces as a marker of patient tribulations to spread recognition and compassion towards all patients. "Walking Gallery" members provide a voice at conferences where there might not be a patient representative. Regina is a well-renowned public speaker who uses her artistic passion as a platform for medical education and her advocacy work.
For additional information about Regina, please visit her website:
http://reginaholliday.blogspot.com/
Dr. Adina Kalet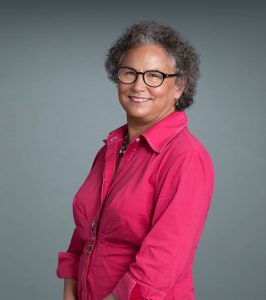 Dr. Adina Kalet is an internist, master of public health graduate, and co-director of the Program on Medical Education Innovation and Research at the New York University School of Medicine. Through her scholarly work, Dr. Kalet and her colleagues seek to link how education interventions and health services research lead to long-term outcomes in learners and patients.
Dr. Kalet has written extensively on issues of learner evaluation and remediation, faculty development and mentoring, professional identity formation and psychosocial aspects of medicine.  She is the author of A Midcourse Correction: A Framework for Remediation of Physician Trainees. Through her written work, presentations, and consultations; Adina brings relevant theory and practice across multiple scholarly domains to the challenges of remediating health professional trainees. Both medical educators and trainees require respectful means to address performance shortcomings which fail to meet professional and societal expectations.
For additional information about Adina, please visit her website:
https://med.nyu.edu/faculty/adina-l-kalet
Northern Constellations 2019 and NOSM's 10 Year Celebration
Happy anniversary NOSM!  Join us for Northern Constellations 2019, help us celebrate Northern Ontario School of Medicine's 10 years of graduating health care professional students, interns and residents by recognizing the commitment, hard work, and achievements of our 1650 faculty members.
Associated Northern Constellations Policies
Northern Constellations 2019 – Registration and Cancellation Policy