Soo doctor finds fulfillment in homecoming
For Dr. Jonathan DellaVedova, a pediatrician in Sault Ste. Marie and a member of NOSM University's inaugural class, the opportunity to practise in his hometown is both personally and professionally fulfilling. His passion shines through when he speaks about Northern Ontario. "There's this feeling you get as you're ...
> Read more.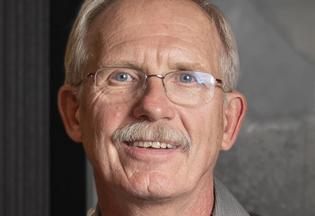 Joe Lipinski, NOSM University leader, awarded posthumously
In a bittersweet tribute, Mr. Joe Lipinski was posthumously awarded the inaugural Administration Award by the Association of Faculties of Medicine of Canada (AFMC) during a ceremony on April 16, 2023, at the International Congress on Academic Medicine (ICAM) in Québec City. In recognition of his significant contributions t...
> Read more.
Finding and creating joy through exceptional patient care
Dr. Robert Ohle had no intention of moving to Canada after medical school. Plans changed for the Dublin-born physician when he met his future wife, who he describes as exceptional, Dr. Sarah McIsaac. He followed his heart––and Dr. McIsaac's residency placement––to Canada and ultimately Sudbury, Ontario where he ch...
> Read more.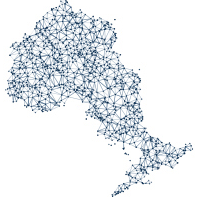 NOSM University respectfully acknowledges that the entirety of the University's wider campus of Northern Ontario is on the homelands of First Nations and Métis Peoples. The university buildings are located on the territory of Fort William First Nation in Thunder Bay and the Anishinabek Nation, specifically Atikameksheng and Wahnapitae First Nations, in Sudbury.
NOSM University is a proud recipient of the 2019 Charles Boelen International Social Accountability Award, presented by the Association of Faculties of Medicine of Canada. In 2013, NOSM University received the prestigious ASPIRE award, which recognizes international excellence in social accountability and medical education.