New NOSM Graduate Receives CMA Advocacy Award 
New NOSM Graduate Receives CMA Advocacy Award 
Posted on September 9, 2020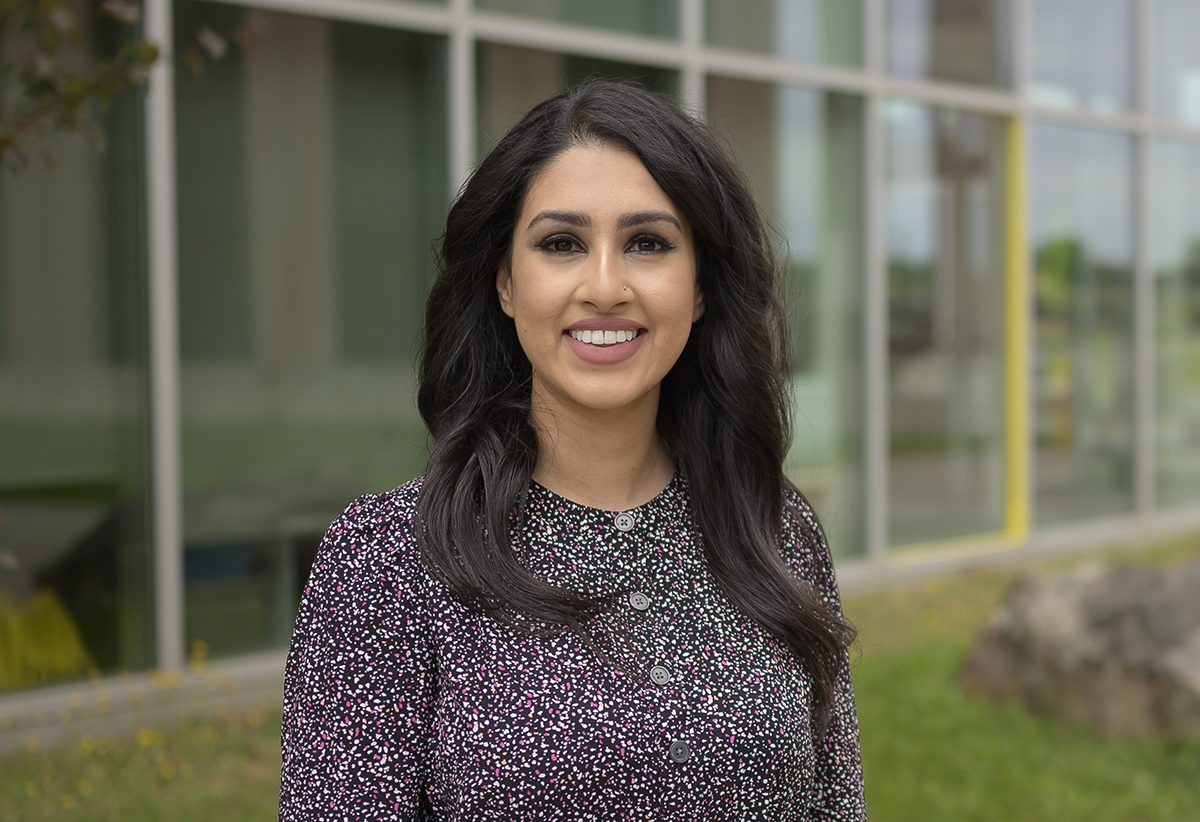 Dr. Niharika Shahi (MD Class of 2020) received the Canadian Medical Award (CMA) for Young Leaders (Student) for her outstanding advocacy efforts on unique Northern Health issues including, Indigenous youth mental health support in high school, public education around opioid overdose  and Naloxone administration, and raising awareness about the signs of local human trafficking.
The award honours one student "in recognition of their exemplary creativity, initiative and commitment to making a difference at the local, provincial and national level.
Dr. Shahi was surprised to that she was the recipient of the award, and she doesn't know who nominated her.
"I was in my fourth year of medical school and it was a very big surprise," says Dr. Shahi. "It's not only a success for me, but also for the teams I worked with on these projects. In the North, work is often being done on a smaller scale and when a national award happens, suddenly these important health-care initiatives start to be talked about across the country. On Twitter, I see physicians from Ottawa becoming interested and discussing these projects in Northern Ontario. To me, that is the biggest success," she says.
She credits the NOSM social accountability mandate for fueling her interest in unique Northern health initiatives that go beyond the mandatory MD curriculum.
"I was always interested in providing better health care to Northern communities and that was a big reason why I chose to attend medical school in the North. I have a responsibility as a future health-care provider, so I took it upon myself to recognize the different issues being faced by our communities," says Dr. Shahi.
During a NOSM rural placement in Kenora, she spent time talking to youth and visiting nearby First Nations communities. Indigenous youth shared challenges of travelling to attend high school in Thunder Bay. She recalls recognizing the mental health challenges associated with an entire population of teenagers who are separated from their families to gain higher education, and in many cases only visiting home twice a year.
"I was able to partner with local psychiatrists through Compass North (NOSM's student-led outreach clinic) and we structured workshops for high-school staff who are working with Indigenous youth to provide them with the resources needed to support better mental health for their students," says Dr. Shahi.
She also reached out to a local needle exchange program she recognized the prevalent opioid crisis in the North and lack of training in opioid overdose management She started working with the program to offer training around the safe and recommended ways to administer Naloxone. The workshop was initially only offered to medical students, however with Compass North's advocacy, is now widely attended as a public workshop.
In her first year of medical school, Dr. Shahi joined a new volunteer group called Canadian Association of Medical Students Against Human Trafficking.
"It was an inaugural year for this group. They were looking for a representative from each medical school. I realized this is something that is happening in Northern Ontario that is not talked about in our medical school curriculum, nor even mentioned," says Dr. Shahi. "So I took on the role of campus representative. I got in touch with the local police and asked them if they would provide some information to NOSM medical students through a workshop."
The topic was added to the agenda of a women and children's health night at NOSM. The workshop included advice on how physicians can recognize the signs of human trafficking and how to differentiate treatments for victims.
"It was an eye opener for everyone who attended because it's an issue that is not openly discussed , for example, we talked about what to do if a patient comes in who is a victim of human trafficking," she says.
She continued to work with Compass North throughout her medical education and later became the Director of the Clinical and Social Service Committee of the clinic.
"Compass North was initially set up to offer health care services outside of clinic hours to improve access to care for the public. The clinic would offer limited basic services like health promotion workshops and flu vaccines," says Dr. Shahi. "It was a great learning experience, because as early as my first  year of medical education I was able to interact with patients, and I was able ask for consent and and gain clinical skills before moving into clerkship."
"Experiences like Compass North, and partnering with different organizations locally, provided me an opportunity to work with different teams and learn to provide better health care in the North. That was the biggest driver for me, and I would love to continue working on some of these projects with NOSM students, and help them gain better education."
Dr. Shahi recently started a radiology residency at McMaster University in Hamilton. She plans to return to Thunder Bay to provide care to her home community in future.