Psychiatry: An essential service for NOSM residents and health-care workers during COVID-19 
Psychiatry: An essential service for NOSM residents and health-care workers during COVID-19 
Posted on April 1, 2020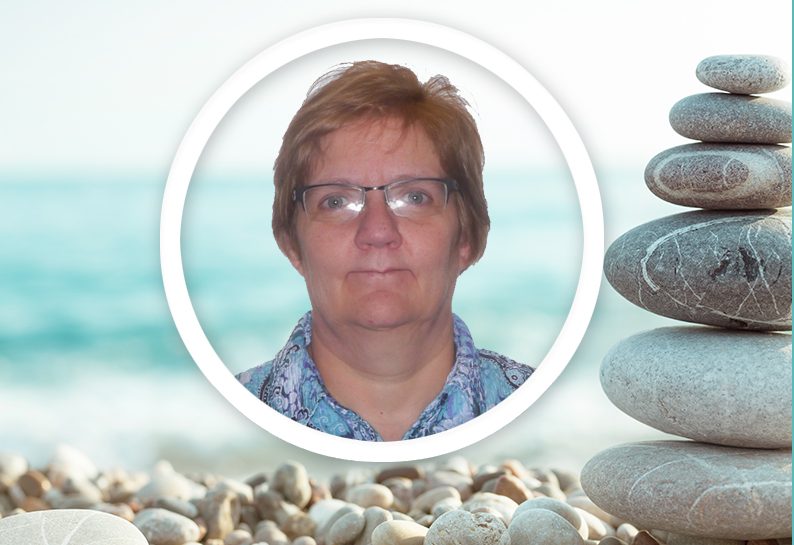 "Information, information, information. It's essential," says Dr. Diane Whitney, psychiatrist. "These are very unusual times and there are higher levels of anxiety, worry, and rumination."

As Program Director of NOSM's Psychiatry residency program and Assistant Professor, Dr. Whitney is working with senior leaders, faculty and residents at the School to help address student and resident concerns and provide best practice approaches during the COVID-19 pandemic. 
"I think the most important thing is that everyone understands the current recommendations and guidelines of NOSM, as well as the specific hospital guidelines and procedures where they are working," Dr. Whitney explains. 
"Ongoing, reliable information is important when things are changing day-by-day. NOSM residents and students also need to know where to get information and how they can access services specific to them." 
Dr. Whitney draws upon her military experience and her front-line work during the SARS outbreak. 
"During SARS, there was a lot of concern over Personal Protective Equipment (PPE) supplies, which is very important, but we learned there is also equally valuable information to learn on an individual basis, such as knowing how to wear PPE properly and how to remove it safely. This information is critical for health and safety." 
When it comes to concerns about the mental health of health-care workers and residents, she says a key warning sign is when someone is struggling to perform their duties. She is working with NOSM leaders to ensure they recognize other risks and warning signs. To address these behaviours, Dr. Whitney encourages NOSM faculty and preceptors to express concern when someone appears to be struggling by taking the time to ask them what's going on. 
"What you learn might have nothing to do with their academic or clinical duties. It could be that someone is having a personal issue outside of their work which could be related to a family member or perhaps they have a history of mental health issues. It's important to be aware and be able to facilitate by reaching out to provide support and making sure the person gets professional assistance as required," says Dr. Whitney.
With shortages of psychiatrists in the North, Dr. Whitney says Ontario Telehealth Network (OTN) visits and virtual care work well. She sees her patients through secure online services and by phone. She says online options help eliminate some of the barriers, for example, trying to communicate in person through PPE, or when wearing a mask.
Another strategy she offers is to normalize anxiety and acknowledge these are trying times. Be compassionate to others and yourself. Take the time to learn best practices around supporting grief and loss. 
She also recommends turning to your NOSM community for support, establishing contact, recognizing the difference between normal anxiety and higher risk anxiety, and the importance of reaching out to colleagues, friends, family and (when required) professional assistance.  
Dr. Whitney is a community based psychiatrist in Thunder Bay, Ontario. She has been the Program Director of the NOSM Psychiatry Residency Program for the past several years and holds several academic positions including Assistant Professor Northern Ontario School of Medicine, University of Toronto and Adjunct Professor of Western University. Her areas of interest and expertise include mood and anxiety disorders, psychological trauma and women's mental health issues. Her expertise in psychological trauma ranges across complex childhood trauma, first responders and military personnel as well as veterans. Dr. Whitney served with the Canadian military during the First Persian Gulf War in 1990-1991. 
Visit NOSM wellness resources for the most up-to-date list of services available to residents, students, faculty and staff.  
Faculty, residents and health-care providers can educate about common responses to COVID-19: 
Common responses include anxiety, insomnia, fear of illness, desire to increase drug and alcohol use.

Children may experience regression, acting out behaviour and social isolation.

Educate regarding reduction of overall stress.

Inform patients and family where and when to get help.



Please recommend health promoting behaviour during COVID-19:

Recommend patients/families use reliable sources of information.

Encourage development of a family plan to deal with situations.

Know your work and school plans for COVID-19.

Recommend limited travel.

Recommend limited exposure to social media.