We are barreling toward certain climate catastrophe—NOSM University is digging in
We are barreling toward certain climate catastrophe—NOSM University is digging in
Posted on April 19, 2022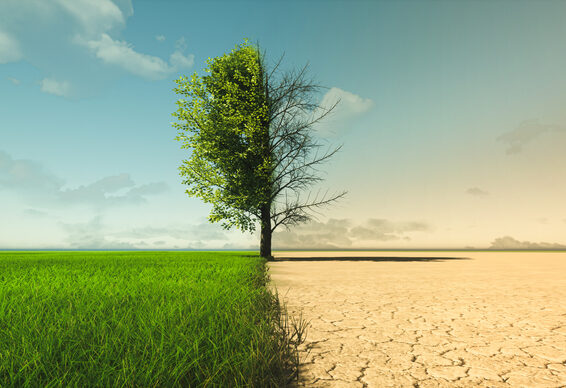 And, news on the national residency match
"Humanity is waging war on nature. This is senseless and suicidal. The consequences of our recklessness are already apparent in human suffering, towering economic losses and the accelerating erosion of life on Earth."
– UN Secretary-General, António Guterres, February 2021
Bonjour, Aanin, Boozhoo, Tanshi, Kwe Kwe, Hello,
The pristine air of Northern Ontario was choked again last summer. Due in part to prolonged drought linked to climate change, forest fires raged through areas of the North, wolfing down hundreds of thousands of hectares of wooded habitat on sacred land. In August 2021, 82 active fires were underway in the northwest alone. A 200,000-hectare fire near Wabaseemoong Independent Nation was one of the largest fires in Ontario's history. People struggled to breathe for smoke, and many fled.
This is not normal, but it is increasingly common. For decades, climate scientists who understand the big picture have largely erred on the side of cautious, equivocating understatement. These days, many are using megaphones and short sentences. McGill University researcher and writer Shirley Cardenas wrote recently, "unless CO2 [carbon dioxide] emissions drop significantly, global warming will make the Amazon barren, the American Midwest tropical, and India too hot to live in by 2500."
Northern Ontario will not be spared. The environmental consequences of climate change, including extreme weather, extreme heat, and vector-borne disease are already impacting the physical, mental, social, and spiritual health of people in our region.
Indigenous people in the North have warned again and again that we are running headlong into our own undoing. For years, people who live on the land have been raising the alarms about issues like potentially hurried development, including in the resource-rich Ring of Fire region (5000 square kilometres of land north of Thunder Bay with so much nickel, copper, chromite and platinum underfoot that "the first 10 years of development could contribute $9.4 billion to the province's gross domestic product"). While some lick their chops at the projected revenue, others remind us that"the deposits are near the James Bay lowlands, a globally significant carbon sink that stores an estimated 26 billion tonnes of carbon."
With every missed opportunity for action, we are barreling toward catastrophe, eyes wide open. The oceans are a mess, the arctic is melting and Northern Ontario could lose everything from its air quality to its wildlife to its food and water security. If we don't act now—right now—ours will be a story of collective inaction, and it will make for a pitiful epitaph for our species.

At NOSM University, we are taking immediate action. The NOSM University Advisory Committee on Climate Change (NACCC) is a motivated and thoughtful group of learners, staff, faculty, and community members focused on slashing our greenhouse gas emissions, reducing our environmental footprint, advising on curricular change and advocating for research in Northern Ontario related to climate change and its impact on health.
As a start – please dig in. Plant a tree for NOSM University and the Earth.
This Earth Day, purchase a NOSM University spruce tree kit that you can grow and plant at home. Proceeds will support the NOSM Advisory Committee on Climate Change activities.
---
On the good news front, the 2022 first iteration Canadian Resident Matching Service (CaRMS) results are in!
One hundred per cent of NOSM University medical students matched in first round, and they were the only MD Class of 2022 in Canada to match all fourth-year students in first round!
41% matched to NOSM University residency programs
53% matched to Family Medicine at NOSM University and at programs across the country
27 students matched to specialty programs including:

11 in Internal Medicine
4 in Psychiatry
3 in Anesthesiology
3 in Paediatrics
2 in Obstetrics/Gynecology
2 in Emergency Medicine
1 in Orthopedic Surgery
1 in Anatomical Pathology
In terms of NOSM University filling our residency spots, the results are really outstanding. Only 19 positions went unfilled in total. We filled the Royal College Programs specialty programs as follows:
Anesthesiology 2/2
General Surgery 2/2
Orthopedic Surgery 2/2
Internal Medicine 4/6
Psychiatry 2/3
Public Health and Preventative Medicine 1/2
Pediatrics 3/3
Family Medicine positions filled as follows:
North Bay 4/4
Sudbury 8/8
International Medical Graduates 2/2
Rural 5/8
Sault Ste Marie 2/4
Thunder Bay 4/8
Timmins 2/4
Remote First Nations 0/2
Medical Officer Training Plan (MOTP) – Canadian Armed Forces 0/2
Congratulations to our medical students, programs and the leaders who influenced this outstanding result!
Miigwetch, thank you, marsi, merci,
Dr. Sarita Verma
President, Vice Chancellor, Dean and CEO
NOSM University
If you have any feedback or comments, please reach out at dean@nosm.ca and follow me on Twitter @ddsv3.
---
Join us for two Earth Day special events
Earth Day Celebration 2022
Dean's Lecture Series
Dr. Sarita Verma, President and Vice-Chancellor of NOSM University invites you to the annual Dean's Lecture Series—a student-led event. This year, in celebration of Earth Day 
and 
because it is NOSM University's year dedicated to climate change and social justice, the theme is 
Environmental Accountability and Sustainability in Medicine and Medical Education
. 
Watch live via YouTube live
, on April 24, 2022 from 3:00 – 5:00 p.m. EST, as our incredible line-up of dynamic speakers from across the country share their perspectives on the importance of planetary health. 
Learn more
.
---
Inaugural Meetings
NOSM University hosted its Inaugural Transition Board of Governors meeting on Tuesday, April 5 and the Inaugural Transition Senate Meeting on Thursday, April 7. After meeting reports are available publicly for both the Board of Governors and Senate meetings. Questions regarding these reports can be directed to Gina Kennedy, University Secretary at governance@nosm.ca.
---
NOSM University medical students create impactful video about cannabis use by teens
Northern Ontario has the highest rates of cannabis dependence in high-school students across the province, according to the study Drug use among Ontario Students, published by the Centre for Addiction and Mental Health (CAMH) in 2020. When a group of fourth-year medical students at NOSM University learned these statistics, they felt compelled to educate preteens and teenagers ages 12-18 as part of their unique advocacy curriculum.
Read more.
Cannabis Use by Teens

---