Hello, Bonjour, Aanii
Posted on October 6, 2020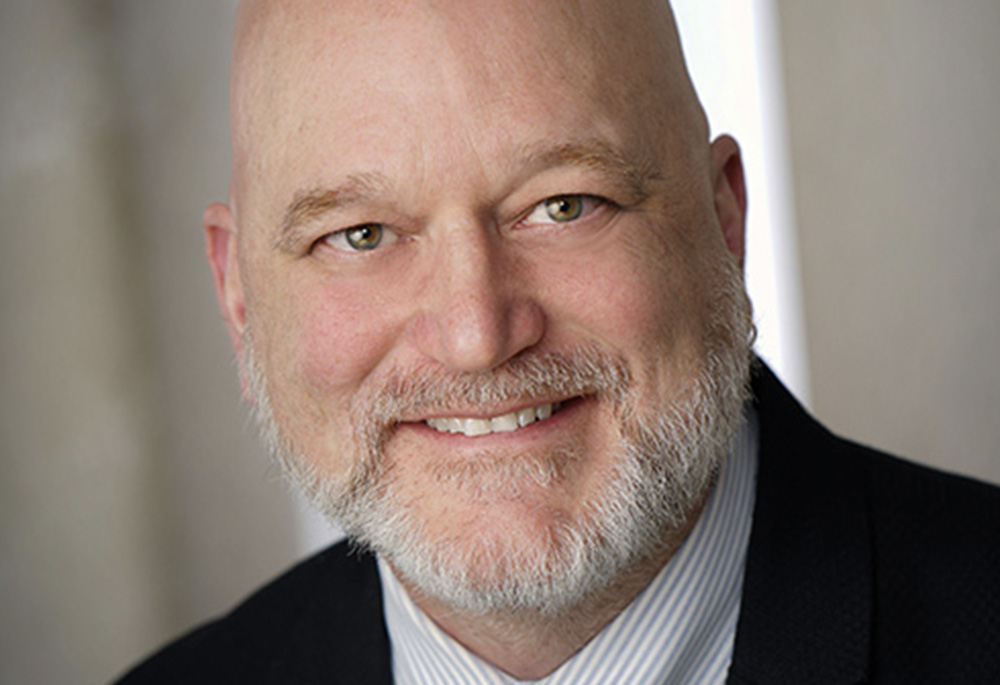 My name is David Marsh, Clinical Sciences Professor at the Northern Ontario School of Medicine and an Addiction Medicine physician. While I have held various leadership positions at NOSM over the past ten years, since early 2020 I have been the Associate Dean, Research, Innovation and International Relations. Dr. Verma asked me to contribute to her blog this week to discuss the importance of research at NOSM.
It has been a difficult several months for many of us with the global pandemic having an impact on our daily lives. Research activities at NOSM were temporarily halted in March and I want to express my appreciation and thanks for the hard work of staff and faculty, which allowed the majority of research studies to re-start while ensuring the safety of our medical students, residents, graduate students, faculty and research participants.
Research, along with teaching and clinical service, is a core activity at any medical school and NOSM is no exception. Facilitating an active research program allows the school to attract the highest quality faculty members. Having faculty who are engaged in research ensures that the curriculum in our educational programs are informed by the most current evolving scientific knowledge. It also allows our learners to become familiar with the principles of research, critical appraisal and evidence-based care while fostering intellectual curiosity and critical thinking.
While there is a wide breadth of research studies being conducted by NOSM faculty, I would like to take this opportunity to highlight work being done by Indigenous faculty members in the Division of Human Sciences who lead studies in the area of Indigenous Health.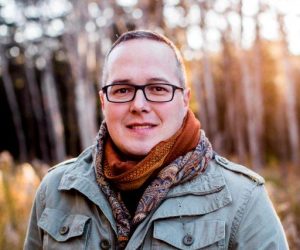 Dr. Christopher Mushquash is Associate Professor at NOSM and the Department of Psychology at Lakehead University. Dr. Mushquash is a Canada Research Chair in Indigenous Mental Health and Addiction, and Chief Scientist at the Thunder Bay Regional Health Research Institute. His over 70 peer-reviewed publications have been cited more than 1000 times in the past five years. In recent publications, he's examined critical topics including the relationship between adverse childhood experiences and executive function in children; prevention of substance use in Indigenous adolescents; the relationship between mental health disorders and substance use, and the evaluation of an on-reserve methadone maintenance program for First Nations members with Opioid Use Disorder.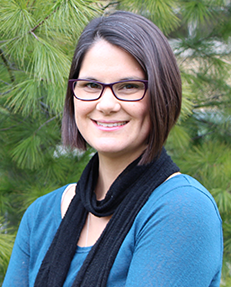 Dr. Jennifer Walker is an Assistant Professor at NOSM, health services researcher and epidemiologist. She holds a Canada Research Chair in Indigenous Health at Laurentian University in the School of Rural and Northern Health. She is a Core Scientist and Indigenous Health Lead at the Institute for Clinical Evaluative Sciences. She played a key role in agreements between ICES and the Chiefs of Ontario and Metis Nation Ontario to allow Indigenous use of health administrative data sets. Dr. Walker has been principal investigator on projects receiving over $26 million in funding from CIHR. Her work focuses on Indigenous use of Indigenous health and health services data across the life span, with a focus on older adults. She collaborates closely with Indigenous organizations and communities to address health information needs.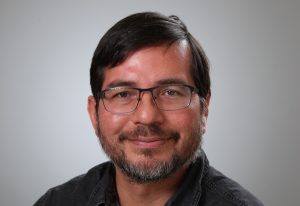 Dr. Darrel Manitowabi, Assistant Professor of Medical Anthropology at NOSM, was recently appointed the inaugural NOSM-AMS Hannah Chair in the History of Indigenous Health and Traditional Medicine after previous interim appointments as the Director, Indigenous Affairs and Assistant Dean, Graduate Studies. In his role as Chair, Dr. Manitowabi will work to promote the discussion of the inherent, constitutional, Treaty and international rights of all Indigenous Peoples and communities and the protection of traditional knowledge and medicines from appropriation. His research focus will be in the history of Indigenous Health and he will contribute to NOSM's role in leading scholarly activity in the history of Indigenous Health. An Indigenous anthropologist with research interests in Anishnaabe ethnohistory and oral history, Indigenous gambling, Indigenous social determinants of health, Indigenous healing, Indigenous-state relations and Indigenous self-determination, Dr. Manitowabi's research and publications examine how the historical legacy of colonialism impacts the health and wellbeing of First Nations communities. His research in the history of Indigenous health situates the place of Anishinaabe language (Anishinaabemowin) and knowledge (kendaasawin) in conceptions of holistic wellbeing (mino-bimaadiziwin) and ill health (maanaaji-bimaadizwin).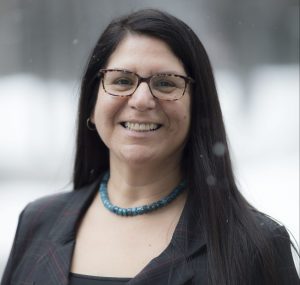 Dr. Lorrilee McGregor, Assistant Professor at NOSM, focusses on Indigenous research, pedagogy, strategic leadership and Indigenous community relations. She was recently appointed to the Canadian Institutes for Health Research (CIHR) Reference Group for the Appropriate Review of Indigenous Research. She is also a co-investigator on a five-year CIHR project grant titled Listening to Children's Voices – Promoting Indigenous Mental Wellness (I am Well). This work focusses on the scale-up and national spread of the Aboriginal Children's Health and Well-being Measure. Dr. McGregor's recent publications address improving the response of primary care providers to rural First Nation women who experience intimate partner violence; health profiles of First Nations children living on-reserve in Northern Ontario, and conducting community-based research in First Nation communities.
This is a glimpse into the rich and diverse range of studies being conducted by Indigenous faculty members at NOSM; studies that are critical to the future of medicine and research in Northern Ontario.
---
Miigwetch to everyone who participated in Orange Shirt Day
Over 380 tees were sold in acknowledgement of Orange Shirt Day on September 30. All funds raised will go to the NOSM Indigenous Student Bursary.  Over 96 NOSM community members listened to the stories of residential school survivors Donna Debassige and Edmund Metatawabin. Miigwetch for their courage and for the strength to share their stories with our community.
---
Please continue to follow my journey on Twitter @ddsv3 using #WhereisDrVerma
I welcome input on this blog and other issues you want to bring to my attention by email to dean@nosm.ca.
---
COVID-19 Travel Restrictions
New travel restrictions have been recommended by several Northern health units. Check your regional health unit and follow their advice. Please restrict travel as much as possible.
---
Mark your calendars for October 26-30 and help NOSM blaze trail for the first Canadian medical school virtual accreditation
Accreditation is of critical importance to NOSM, and our School is the first in Canada to experience a new virtual accreditation of its MD program. Due to the COVID-19 pandemic, the traditional accreditation originally scheduled for spring was postponed to the week of October 26, 2020. Everyone at NOSM is kindly reminded to please keep that week blocked off to respond to any accreditation related requests.
---
Announcement of Indigenous Affairs Unit Director
Yolanda Wanakamik has been appointed the School's new Director of Indigenous Affairs, beginning October 5, 2020. Until recently, she was the Integrated Policy Officer of Dilico Anishinabek Family Care, responsible for conducting research and analysis of local, provincial and national policies, programs, and initiatives affecting the health and well-being of Anishinabek children and families.
An Ojibwe member of the Whitesand First Nation in the traditional territory of the Robinson Superior Treaty, Yolanda holds both professional and lived experience in Aboriginal governance and politics serving as a First Nations Band Councilor. She is in her final year of the Masters of Education Program at Lakehead University and she holds an Honours Bachelor of Arts in Political Science from Lakehead University.