A Message from The Dean, President and CEO as NOSM Celebrates 59 New MDs
A Message from The Dean, President and CEO as NOSM Celebrates 59 New MDs
Posted on May 20, 2020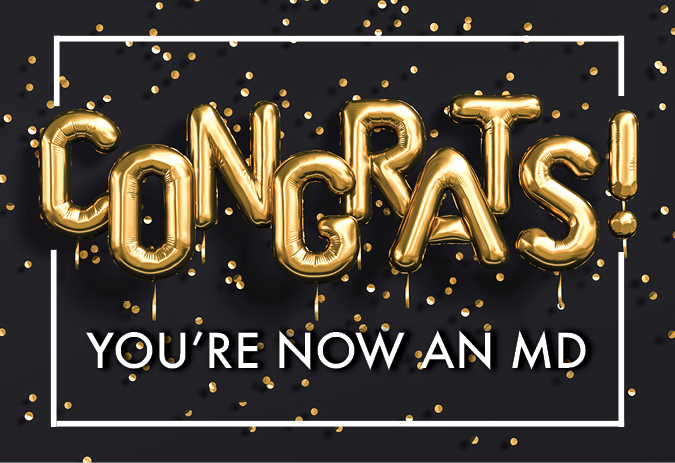 Congratulations, NOSM MD Class of 2020! Today, Wednesday, May 20, you become physicians as 59 MD degrees are conferred in absentia. Though this year's graduating class must forego our normal convocation ceremonies at Lakehead University and Laurentian University, we recognize your achievements and we are tremendously proud of your accomplishments.
You're entering a noble profession—one that today is even more needed and more inspirational than ever. Your family and friends have supported and cared for you during this journey through medical school, and we owe them all a big thank you.
The Class of 2020 has proven to be resilient by overcoming the unique challenges of finishing medical school during the COVID-19 pandemic. You have shown us that you are ready for the rewarding career you have chosen. We wish you the best in your transition to residency. With this, the twelfth graduation, NOSM has now educated 714 MDs.
The transition of going from a medical student to a Doctor is an exciting one, enjoy it!
Dr. Sarita Verma