The Postgraduate Medical Education Wellness Program
Residency is a unique opportunity to learn, grow and set the stage for the rest of your career. Residency also has its challenges. While you will face high expectations, the NOSM University Postgraduate Wellness program aims to ensure you also have a high degree of support. The mission of the Wellness Program is to assist our residents in achieving the knowledge and skills to develop healthy and productive professional identities during this important transitional time. The framework of the program includes occupational/academic health, physical health, emotional health and social health.
Our highest priority is providing and coordinating supports for residents who have specific health needs, whether pre-existing or arising during residency. Wellness Program personnel will assist residents with finding and coordinating health resources, as well as working with residency programs to accommodate the learning and training environment if needed. The program also includes proactive components for all residents such as: a wellness curriculum, promoting safe housing and transportation, ensuring your duty hour and leave protections are respected, cultural supports, and guidance with developing a healthy and productive professional identity.
---
NOSM U Well – Resident Wellness App
The Wellness Program has developed a "Residents" section within the interactive wellness app NOSM U Well. The Residents section in the App, delivers easily accessible, secure, up-to-date wellness information to you around the clock, in any setting! View the NOSM U Well app features here, and download the app below: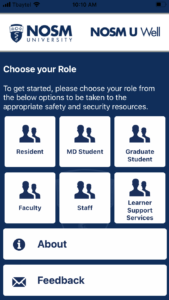 ---
To link to the culture.nosm.ca  I need help section for NOSM University Resident supports.
---
About Us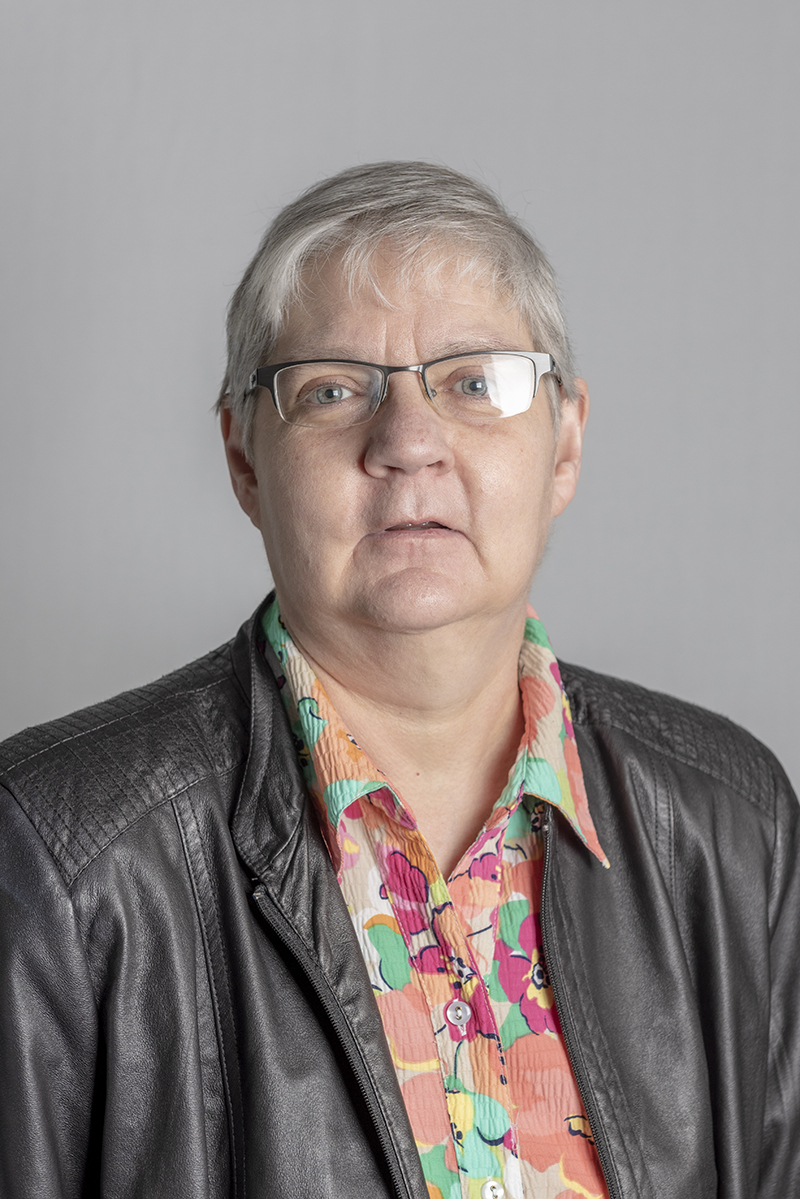 Dr. Diane Whitney
Dr. Diane Whitney Assistant Dean of Resident Affairs Dr. Diane Whitney is a community-based psychiatrist who practices in Thunder Bay.  Her clinical expertise focuses on mood disorders and trauma / PTSD.  Her community office is an active teaching site for NOSM University Psychiatry and Family Practice residents and medical students. Dr. Whitney graduated from medical school at Western University in 1988 followed by a rotating internship at Scarborough General Hospital in 1989.  Dr. Whitney served in the Canada military from 1985 to 1992 where she was stationed at CFB Baden, West Germany as a general duty medical officer / flight surgeon and she also served in the first Persian Gulf War in 1990.  After military service, she completed Psychiatry residency at Western University in 1996.Dr. Whitney has been NOSM University faculty since 2010.  She was the Site Director in Thunder Bay and the Program Director of the NOSM University Psychiatry residency program from 2017 to 2021.  Dr. Whitney was instrumental in restructuring the program and she was known as a strong advocate for the residents.  As the Assistant Dean Resident Affairs, Dr. Whitney plans to lead the creation of a unique brand of wellness for Northern Ontario as well as create collaboration and synergies within and outside of NOSM University. Mr. Scott FisherSenior Learner Affairs Officer (LAO), Residents and Dietetic InternsMr. Scott Fisher is NOSM University's Senior Learner Affairs Officer (LAO), Residents and Dietetic Interns. He brings with him to the role of the LAO a strong desire to help support learners to achieve their goals while at NOSM University. He will work with the Assistant Dean of Resident Affairs (ADRA) to continuously improve the delivery of the resident wellness program and to align support with Learner Support Services accessible to all NOSM U learners. Mr. Fisher will be involved with the development, delivery, facilitation, and evaluation of programs that support learner orientation, transitions, wellness, and career development. Mr. Fisher is the recipient of the 2020 International Career Practitioner of the Year Award from the National Career Development Association (NCDA), the largest Career Development association in the world. He has extensive experience in the fields of workforce integration and Career Development, including extensive experience in accreditation and licensure frameworks. He has actively participated in national research groups with a focus on immigration policy, including the successful integration of International Medical Graduates (IMGs) into the Canadian medical system. He hessor for the Personnel Board as completed a Master's in Industrial/Organizational (I/O) Psychology from Colorado Sate University and has been relied upon as an Expert Assof Jefferson County/Jefferson County Commission in Birmingham, Alabama. Mr. Fisher's previous experience includes managing a pan-Northern Ontario project on workforce integration of foreign trained professionals, providing guidance and direction on workforce development for a large municipality, and building collaborations with a diverse group of stakeholders across Northern Ontario. About the Resident Wellness ProgramThe Assistant Dean of Resident Affairs is responsible for oversight of the Postgraduate Medical Education Wellness Program. The ADRA and LAO represent the wellness interests of all residents to NOSM University and its programs, including providing education, consultation and supports to faculty and administrators.Although the Postgraduate Wellness Program was only started in 2017, it represents an essential resource for residents and clinical fellows. Most importantly for you the postgraduate learner, the ADRA and LAO acts as a confidential resource to PGME learners who need support. If you have a wellness concern that may affect your training, such as discussion of accommodations or return to work processes or to access counselling supports etc., please feel free to contact Dr. Whitney or Scott Fisher as a resource and as a link to other support services. The Wellness ADRA and LAO work as a team along with the assistance of, Ms. Jaimy Kiiskila, PGME Coordinator (Resident Affairs and PGME Office). The Resident Wellness Program is also guided by the PGME Wellness Advisory Group which is composed of residents, faculty, staff, and administrators who meet regularly to steer the program and respond to residents' needs. Residency has the potential to be the most rewarding, formative, and enjoyable time of your life. If you are struggling or just scraping by, please do not hesitate to reach out!