Le 30 septembre : Journée nationale de la vérité et de la réconciliation
Le 30 septembre : Journée nationale de la vérité et de la réconciliation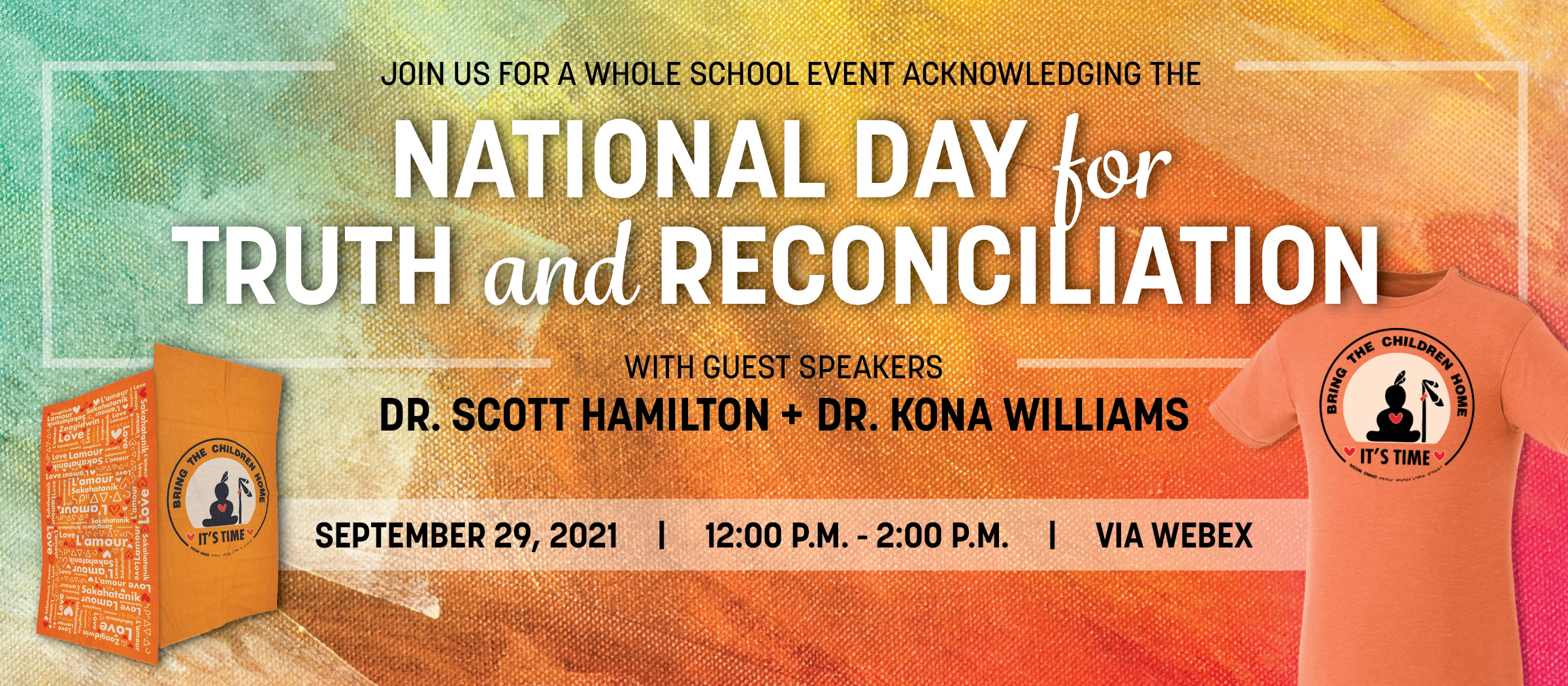 Le 30 septembre : Journée nationale de la vérité et de la réconciliation
Le 30 septembre a récemment été proclamé la Journée nationale de la vérité et de la réconciliation.  Depuis 2014, les Canadiennes et Canadiens portent les chemises oranges pour se rappeller de ce qu'on subit les plus de 150 000 enfants autochtones qui ont fréquenté les pensionnats autochtones. Le mouvement de la chemise orange a été initié par Phyllis Webstad, une Northern Secwepemc de la Première Nation Stswecem'c Xgat'tem. À l'âge de six ans, Phyllis a été amenée au pensionnat autochtone St. Joseph's Mission.  Sa grand-mère lui avait acheté une nouvelle chemise orange pour l'occasion, toutefois, cette chemise lui a été enlevée et elle ne l'a jamais revue.
Annuellement au 30 septembre, l'EMNO reconnait la Journée de la chemise orange en offrant des présentations par des survivants des pensionnats autochtones et en encourageant le corps étudiant et professoral ainsi que le personnel de porter la chemise orange.  Cette année, Isaac Murdoch, artiste anishinaabe et activiste, nous a donné la permission à nouveau d'utiliser l'image qu'il a créé qui dit : «Ramenons les enfants chez nous. C'est le temps.» ("Bring the Children Home. It's Time." ) Cet énoncé est particulièrement significatif étant donné les rapports de lieux d'enterrement découverts auprès de plusieurs pensionnats autochtones, et on prévoit en découvrir davantage.  La dure réalité que nous reconnaissons est que des milliers d'enfants sont  morts pendant leur temps dans ces pensionnats.
Ces derniers quelques mois ont été particulièrement difficles pour les survivants des pensionnats, pour cette raison, nous avons invité deux conférenciers qui ne sont pas des survivants mais qui peuvent adresser la question des lieux d'enterrement aux pensionnats autochtones. Nous reconnaissons que ces présentations seront difficiles à écouter mais entendre la vérité est nécessaire pour permettre la réconciliation.
Le mercredi 29 septembre 2021 de midi à 14 h, la journée avant la toute première Journée nationale de la vérité et de la réconciliation, tous les membres de la communauté de l'EMNO sont invités à écouter, à apprendre et à réfléchir sur les effets des pensionnats autochtones ainsi que des vérités récemment mises au jour des lieux d'enterrement sans épitaphe situés sur ou près des sites des pensionnats autochtones à travers du Canada.
Soutenir les familles et communautés dans leur décision sur la façon dont elles préfèrent honorer les membres de leur famille qui ne sont pas revenus est une étape vers la réconciliation.
Procurez-vous de votre chemise orange dans le magasin de l'EMNO et soutenez les étudiantes et étudiants de médecine autochtones. Veuillez noter que le site du magasin est en anglais seulement.
NOSM Events & Resources
NOSM Whole School Event – Wednesday, September 29th 2021 12:00 – 2:00 pm
A NOSM whole school event is being arranged for Wednesday, September 29th 2021 from 12:00 – 2:00 pm.
Digital Invite 2021 coming soon!  Please note, this event is subject to change.
TRC Call to Action #24: We call upon medical and nursing schools in Canada to require all students to take a course dealing with Aboriginal health issues, including the history and legacy of residential schools, the United Nations Declaration on the Rights of Indigenous Peoples, Treaties and Aboriginal rights, and Indigenous teachings and practices. This will require skills-based training in intercultural competency, conflict resolution, human rights, and anti-racism.
Indigenous Affairs Resources
NOSM Indigenous Affairs has provided links to key resources, organizations and services for your information. 
We invite you to take a closer look at the learning opportunities in the suggested resources books, podcasts, websites, and more.
NOSM Store Orange Shirt Designs
On Sale Now

   Bring the Children Home. Its Time.
Bring the Children Home. Its Time. (2021)
Bring the Children Home. Its Time. The artist, Isaac Murdoch, said it is a rendering of what is believed to be hundreds of years old pictograph discovered near the site of the old residential schools in Spanish, west of Sudbury. "Years ago, it was prophesized that a man was going to come to our lands, and he was going to steal our children. He was going to have two serpents living in his body, one in each arm," said Murdoch. "Each serpent represented a government. It was told that if we tied feathers in the child's hair, the children would find their way back home." The pictograph, Murdoch added, was created using white paint – a departure from the red clay paint that is typically seen. "Hundreds of years ago, they actually foretold what was going to happen there. The pictograph is so unique and incredible. Unfortunately, it comes with a sad story," he said. Murdoch originally created the image used in The Honour Project about three years ago. "It was a friend of mine who wanted to start a project where they would make moccasins to send to the little babies that were taken from their mothers and placed in foster care," he said. "She asked for an image and I said, I will make an image, but it has to be used for everybody. I took some historical context and kind of contemporized the image, and it took on a life of its own." The rendering is being used by the Bring Our Children Home initiative that aims to end the pain, suffering, and death that Indigenous children have experienced as a result of their involvement with the Canadian child welfare system. Read more here. 
Past NOSM Store Orange Shirt Designs
Truth (2020)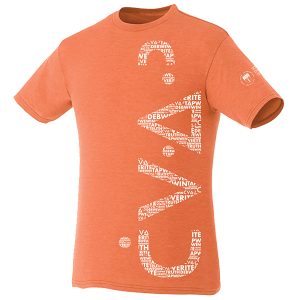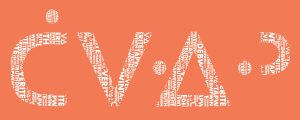 This Truth design in support of the Orange Shirt Day campaign was a collaborative creation in house with community consultation of 6 different languages in Northern Ontario of the word Truth. The whole planning group is very please to share this new design. Both designs are available to purchase this year and we have added more sizing options also in response to feedback received that youth sizes are of interest to purchase as well.
The 6 languages used in this year new second NOSM Orange Shirt Day design:
ᑖᐯᐎᐧᐣ – Cree syllabics
Debwewin – Anishinaabemowin
Tâpwewin – Cree
Tapwe – Michif
Vérité – French
Truth – English
Survived. Still Here. (2019)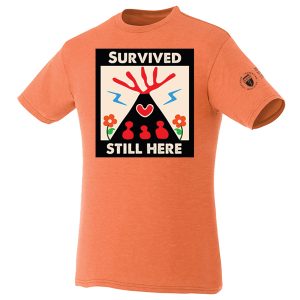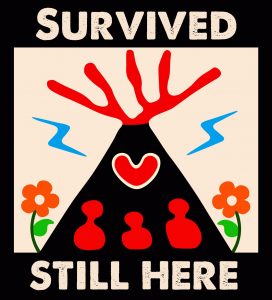 The artwork created for NOSM's Orange Shirt Day campaign comes from Isaac Murdoch and says in bold lettering: Survived. Still here. The Orange Shirt Day champions at NOSM hope that the strong statement will give you pause to consider how you can work towards reconciliation in your own life and through your work at NOSM. The art statement, graciously provided by Isaac, explains his vision for the artwork:
It's no secret the devastating effects the Residential Schools continue to have on individuals, families, and communities. This image is to commemorate the absolute resilience of Indigenous people as they navigate through healing and resurgence for lands.  The Lodge shown is filled with a family. It is to show that we have full autonomy as Nations over our children, and when we do, we stop the genocide against Indigenous people. The Heart is Love. The flowers represent growth and traditional medicine. These are both needed on our healing journeys. The lightning bolts signify the power of our lodges and the families that sit in them. When people, lodges, and spirit connect, magic happens. As Indigenous people, we survived and are still here casting medicine across the earth for healing. Isaac Murdoch, Anishinaabe artist and activist.
Shop & Donate
NOSM Orange Shirts for purchase at NOSM Online Store now. Donations can be made in support of Indigenous Educational Initiatives and the Indigenous Bursary Fund. Charitable donation receipts will be issued for all gifts over $25.00.