A graduate who overcame incredible challenges
A graduate who overcame incredible challenges
Posted on June 14, 2021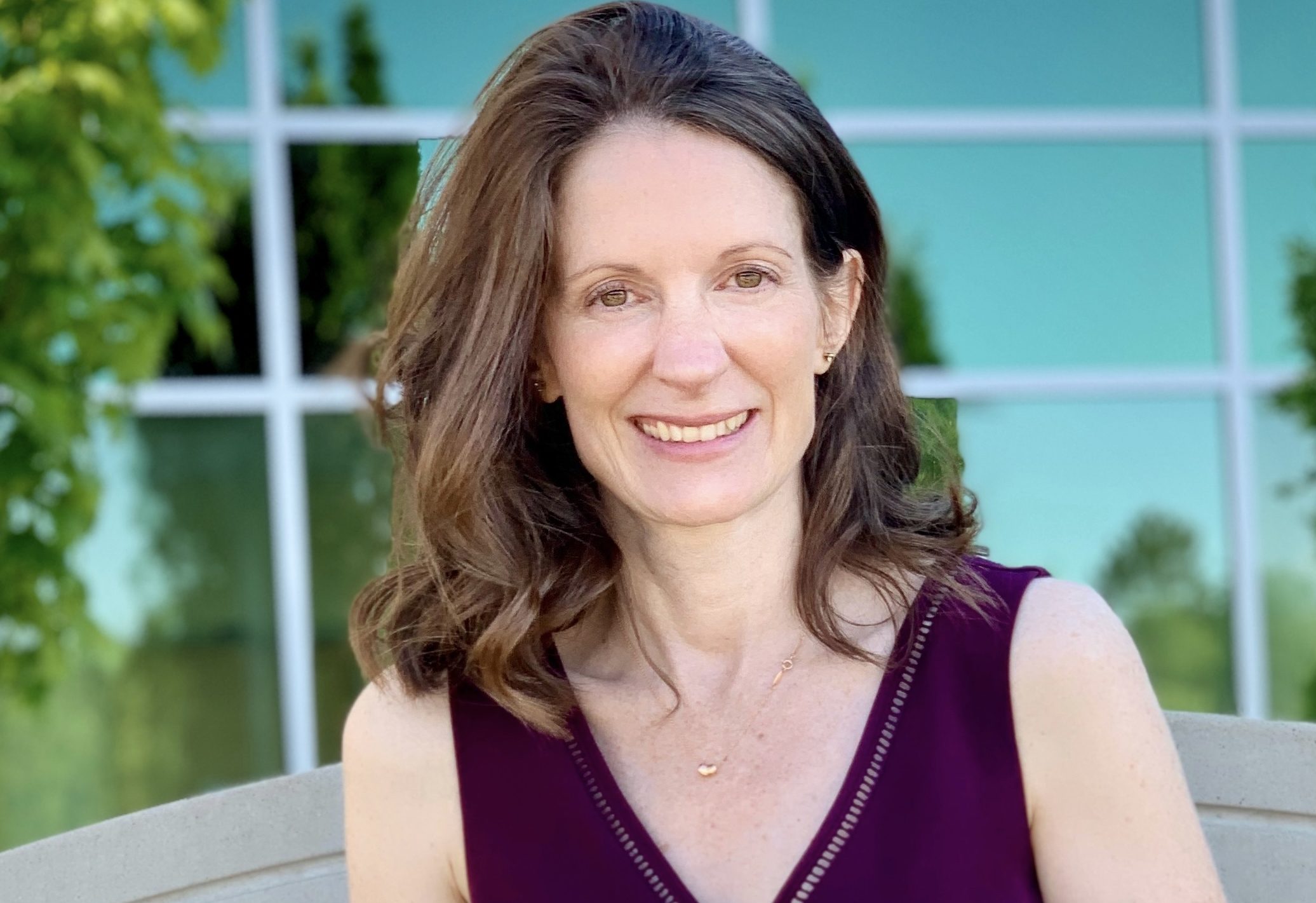 Dr. Jenny Thomas' journey to medical school was one of sheer grit and determination in the face of surmounting obstacles. Her ability to overcome speaks volumes about her personal fortitude. What she hopes readers will take away is the inspiration to pursue a personal dream.
As a child, Jenny felt a burning desire to learn and describes herself as mesmerized by the sciences, however her family couldn't afford the cost of university tuition. "Medical school was a goal as far back as I can remember. I love science and I love learning, but my family didn't have the money," she says.
It wasn't until later in life—after Jenny took on several other jobs including teaching art, and later opening several small children's retail businesses—that she would manage to afford and carve out enough time to earn her undergraduate degree in arts and science from Lakehead University's Orillia campus.
"I was hesitant to go back to university, because I was running three stores, raising four kids and I'd been out of school for a while. I wondered if I could go back and do this. It's easy to doubt yourself sometimes, and yet I knew my calling was to be a doctor, so I took that first step and applied to Lakehead." With determination and courage and she started her first degree. However, at midterms another obstacle arose when Jenny received some difficult news. "I was diagnosed with cancer that fall. After waiting over a decade to go to university, I wondered 'why now?' Naturally this was devastating news to hear, and to share with my family."
Without a local family doctor, Jenny routinely drove over three hours back and forth from Toronto for treatments and surgeries. She says it opened her eyes to rural health disparities and inequities. At that point she needed to decide whether or not to continue with her degree.
"After recovering from cancer, it actually gave me a renewed sense of purpose, facing my own mortality in that way. It made me realize that it was always my dream to go to medical school. I'd been given a second chance at life to pursue my dream, so I put all my efforts into going back to university full-time," says Jenny. "I went from a cancer diagnosis to the top of my class at graduation four years later."
Obtaining that degree was another step toward medical school. "I applied to NOSM, but didn't get in the first time. It is really common for medical students not to get in on the first try," Jenny says. "I was determined! I knew in my heart that NOSM was for me. I wanted to be a family physician in Northern Ontario. I lived through an experience of not having a local family doctor and I wanted to be able to be there for families."
She applied again to NOSM and was awaiting news of an interview, when suddenly tragedy struck again.
Jenny's husband was in a snowmobiling accident that left him paralyzed from the waist down. "I got the call 20 minutes after he'd left on his snowmobile, and it was a life changing moment. In a second your whole world can be flipped upside down. He was flown to Sunnybrook as a trauma patient. At the time, I remember just being so grateful that he was alive, that he could still use his arms, as I knew that he would still be able to hug our children."
There was a long road of recovery and house renovations ahead of them. As Jenny was learning to cope with a demanding new role as primary caregiver, her offer of acceptance to NOSM's entering class of 2017 came in.
Her family made the difficult and brave decision to move to Sudbury, where Jenny's husband could receive better access to rehabilitation services and she would start medical school.
"It ended up being a really great decision. My kids and my husband really took to the community and the people here. The hardest thing was getting used to our new life with my husband's paralysis," says Jenny. "We had to acclimatize to our new life and I will forever be grateful to my home community for their support, and my new community and classmates for how wonderful they were to me. It makes me cry just thinking about it. I couldn't have done it without them."
Jenny says the enormous hurdles she experienced were manageable thanks to the support of friends, family, her class, and NOSM. Over the years, her fellow classmates also endured personal losses and health challenges and she was able to repay their kindness they'd shown her and provide support.
"Everything we've been through, including the challenges of the pandemic, has created a very tight-knit class," she says. "We came together and we've all been able to reach out and help one another, even when we are spread out in different communities—that is something I will apply to my future practice. Talking to patients who are going through personal challenges, empathizing with caregivers, and recognizing symptoms of burnout are all really important."
When reflecting back, Jenny says it is all of life's ups and downs that inspire her forward. "Family medicine has been my dream my entire life. As a physician, whether you're meeting someone as a child or later in life and seeing them through all of the highs and lows, I genuinely love being able to work with people and help them. I value what I've gained through my own experiences."
What Jenny has valued most about NOSM, is the School's focus on equity, inclusion and diversity. "I noticed all of the diverse backgrounds in my class. People were able to apply their own knowledge to small group learning sessions and it was really dynamic," she says. "When you're working through specific cases, social issues or injustices, and you have people from various backgrounds—who are not all coming from the same direct route into medical school—the group can really learn from everyone's lived experiences."
"I think it's exceptional, the way that NOSM's admission process selects people who have a passion for medicine in Northern Ontario. It's not just about your degrees and grades, it's about the potential everyone has to give back to their communities," says Jenny.
Dr. Jenny Thomas has been matched to family medicine in Sudbury and starts residency next month. She hopes her story will inspire others to follow their dreams and value the importance of support systems in their lives. Two of her four children have expressed their hope to someday become physicians.