Graduate Student Profiles
Graduate Student Profiles
Current Graduate Students
Jenna Darani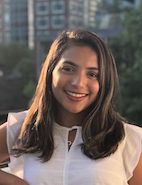 Supervisor: Dr. Brian Ross
Education: MB MCH BAO (Hons) Royal College of Surgeons in Ireland, Class of 2018
Research Interests: Education, Clinical studies
Thesis title: What are the short and long-term effects of COVID-19 on teaching and learning at the distributive medical educations sites of the longitudinal integrated clerkship at the Northern Ontario School of Medicine?
Hobbies: Rugby, Soccer, Music, Dance, Reading
Previous Research:Walsh CM, Darani J, Burt A, Dodds A, Wollny K, Breen-Reid K, Glanfield C,
Joseph S, Alexander L. The Impact of Level 3 Personal Protective Equipment on Communication and Teamwork During Ebola Virus Disease Preparedness Simulations. 2015
Smith C, Darani J, Scrivener A, Appel L, Konan M. The patient experience of rapidly increased use of virtual care visits during the COVID-19 pandemic. 2020.
Sabrina Slade
Supervisors: Dr. Rob Ohle and Dr. Dave Savage
Education: MD, Queen's University
Research Interests: Resuscitation and Critical Care, Transport and Limited Resource Medicine, Point of Care Ultrasonography
Hobbies: Spin Instructor, Mountain Biking, Snowboarding
Kona Williams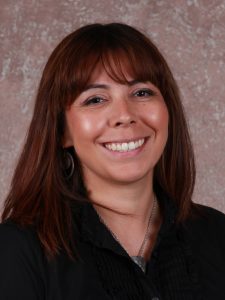 Supervisor: Dr. David Marsh
My name is Kona Williams, and I am Cree and Mohawk. I completed an undergraduate combined honours degree in Biochemistry and Microbiology from Dalhousie University in Halifax, NS.  I received my MD and completed residency training in Anatomical Pathology at the University of Ottawa, followed by a fellowship in Forensic Pathology in Toronto.  I worked as a full-time forensic pathologist and coroner at the Provincial Forensic Pathology Unit before continuing in this capacity at the Northeastern Regional Forensic Pathology Unit in Sudbury.  I am also the Laboratory Medical Director for Health Sciences North.  Research interests include forensic toxicology and Indigenous health.  I hold a 2nd degree black belt in Karate, and enjoy teaching.  When I'm not doing autopsies or testifying in court, I like to cook, garden and generally live a much more boring life than my patients.