Graduate Student Profiles
Graduate Student Profiles
Current Graduate Students
Hiba Al-Bayati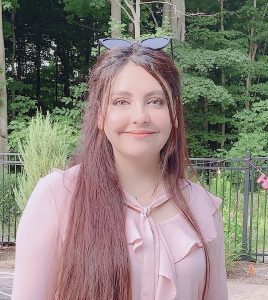 Supervisor: Dr. Elizabeth Levin
Education: M.B.Ch.B Al- Mustansiriyah University School of Medicine, Class of 2017
Research Interests: Clinical Studies, Academic Research
Hobbies: Basketball, Piano, Chess, Reading
Tara Baldisera
Born and raised in Sudbury, I am fortunate to live with my family and practice medicine in the community. My medical career includes comprehensive family medicine practice, interprofessional team based concussion care, and teaching and academic leadership at NOSM. I am excited to continue my postgraduate studies in Northern Ontario.
Supervisor: Dr. Erin Cameron
Education: BCom, McGill University & MD, University of Ottawa
Research Interests: Medical Education and Inter professional Healthcare Teams
Hobbies: I love to get out trail running, canoeing, hiking & camping when time
permits and I enjoy rowing, reading, and cooking for my family.
Noha Bozreiba
Supervisor: Dr. Brian Ross
Education: MB BCh, University of Benghazi
Research Interests: Medical Education, Clinical Studies, Prenatal Care, Women's Health,
Primary Health Care
Hobbies: Interior Design, Cooking, Hiking
Jenna Darani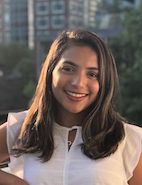 Supervisor: Dr. Brian Ross
Education: MB MCH BAO (Hons) Royal College of Surgeons in Ireland, Class of 2018
Research Interests: Education, Clinical studies
Thesis Title: What are the short and long-term effects of COVID-19 on teaching and learning at the distributive medical educations sites of the longitudinal integrated clerkship at the Northern Ontario School of Medicine?
Hobbies: Rugby, Soccer, Music, Dance, Reading
Previous Research:
Walsh CM, Darani J, Burt A, Dodds A, Wollny K, Breen-Reid K, Glanfield C, Joseph S, Alexander L. The Impact of Level 3 Personal Protective Equipment on Communication and Teamwork During Ebola Virus Disease Preparedness Simulations. 2015
Smith C, Darani J, Scrivener A, Appel L, Konan M. The patient experience of rapidly increased use of virtual care visits during the COVID-19 pandemic. 2020.
Shahrzad Keramati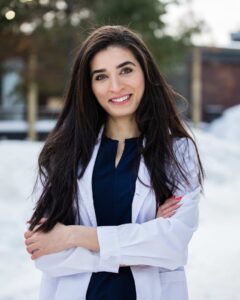 Supervisor: Dr. David Marsh
Education: MD, Tehran Azad University, Medical Science Branch
Research Interests: Clinical research, Medical education, Quality Improvement, Innovation
Thesis Topic: Asymptomatic microscopic hematuria
Previous Research: Lead follow-up guidelines for gunshot wounds, Post-obstructive diuresis: practical management and incidence and etiology, Inverted patellar reflex.
Hobbies: Running, watching movies.
Sabrina Slade
Kona Williams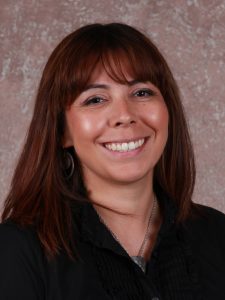 Supervisor: Dr. David Marsh
My name is Kona Williams, and I am Cree and Mohawk. I completed an undergraduate combined honours degree in Biochemistry and Microbiology from Dalhousie University in Halifax, NS.  I received my MD and completed residency training in Anatomical Pathology at the University of Ottawa, followed by a fellowship in Forensic Pathology in Toronto.  I worked as a full-time forensic pathologist and coroner at the Provincial Forensic Pathology Unit before continuing in this capacity at the Northeastern Regional Forensic Pathology Unit in Sudbury.  I am also the Laboratory Medical Director for Health Sciences North.  Research interests include forensic toxicology and Indigenous health.  I hold a 2nd degree black belt in Karate, and enjoy teaching.  When I'm not doing autopsies or testifying in court, I like to cook, garden and generally live a much more boring life than my patients.
Yifan Zhang
Supervisors: Dr. Brian Ross
Education: MD, American University of Antigua
Research Interests: Impact of virtual care on rural communities