Dr. Ruben Hummelen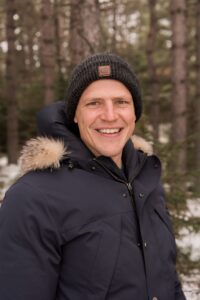 Dr. Hummelen has the privilege in working with communities to conduct retrospective cohort studies, quality improvement projects and literature review to improve primary care in the North: 
Quality Improvement of screening for Diabetes in pregnancy

System improvement to optimize management of Diabetes in pregnancy

 

Improving birth outcomes of Diabetes in pregnancy

 

Qualitative studies of Opiod Agonist Therapy and factors which allow clients to enter sustained remission of Opiod Use Disorder.

 
Recent Publications:
Jacob J, Bocking N, Hummelen R, et al. The development of a community-based public health response to an outbreak of PSGN in a first nations community. Can Commun Dis Rep. 2021 Jul 8;47(7-8):339-346 
Hummelen R, et al. Demographics, prevalence, and outcomes of diabetes in pregnancy in NW Ontario. Can J Rural Med. 2020 Jul-Sep;25(3):99-104.  
Kattini R, Hummelen R, Kelly L. Early GDM screening with Glycated Hemoglobin: A systematic review. J Obstet Gynaecol Can. 2020 Nov;42(11):1379-1384.  
Poirier J, Kattini R, Kelly L, Madden Dooley J, Marazan B, Hummelen R. Screening for GDM in Northwestern Ontario. Can J Rural Med. 2020 Apr-Jun;25(2):61-66. 
Kattini R, Poirier JN, Kelly LF, Madden SN, Ockenden H, Dooley JP, Hummelen R. Outcomes of Pregnancies Affected by Gestational Diabetes and Type 2 Diabetes in a Rural First Nations Obstetrical Program in Northwest Ontario. Can J Diabetes. 2020 Jan 12:S1499-2671(20)30001-0. 
Funded Projects: 
Project title: 'Enhancing Care for women with diabetes in pregnancy living in fly-in communities, a quality improvement initiative', Principal Investigator, March 2019 – current. Grant amount: $50,000, Northern Ontario Academic Medicine Association (NOAMA) 
Website: LinkedIn