Dr. Roger Strasser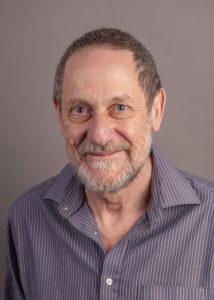 My research program over the last decade has focused on the workforce, social and economic impact of introducing a socially accountable medical school to Northern Ontario, a previously undeserved remote rural region of Canada. The research has demonstrated dramatic improvements in access to healthcare for people in the remote rural communities of Northern Ontario in terms of successful recruitment and retention of doctors who are skilled rural generalists. In one study, eight small rural communities that had 30 FTE vacancies before Northern Ontario School of Medicine (NOSM) reported only one FTE vacancy and reduced expenditure on recruitment at the time of the study. 95% of NOSM MD graduates have chosen generalist medical careers. 94% of the doctors who completed both undergraduate and postgraduate training in Northern Ontario are practising in the region. In addition, there has been substantial economic impact and social impact in this previously socially and economically under-resourced region. For example in 2017, $43 million government investment led to over $122 million of new economic activity that would not have occurred without the medical school, associated with around 800 new FTE jobs. This economic benefit flows to the small rural communities as well as the larger urban centres. The social impact included a sense of empowerment and optimism about the future in these communities.
The Remote Rural Workforce Stability Framework research program brought much of this Canadian research together with parallel research involving partners in four other countries that ultimately demonstrated a robust and effective framework for successful recruitment and retention of the remote rural health workforce. The World Health Organisation (WHO) is considering adopting this Framework as part of a global toolkit for implementing the WHO Policy Guidelines on increasing access to health workers in remote and rural areas through improved retention. Over the last 10 years, this dissemination has included: 17 monographs, including book chapters; 46 articles in peer-reviewed journals; 39 peer-reviewed conference abstracts; 90 invited international conference presentations, including 18 keynote addresses. In addition, I have provided consultant advice to many Canadian, Australian and international government and non-government organizations. In 2017-18 alone, I provided technical/expert advice to: Health Quality Ontario via the Health Equity External Advisory Committee and the Technical Working Group to Review Geographic Stratifiers; the Ontario Health Ministry as a member of Health Workforce Advisory Table; the University of Alabama Rural Programs; the United States Agency for International Development (USAID) Human Resources for Health 2030; the Organisation for Economic Co-Operation and Development (OECD); the World Bank; and the World Health Organization (WHO). In addition, I provided consultant advice in developing new medical education programs modelled on NOSM including: the Finnmark model of University of Tromso, Norway; the University of Waikato medical school proposal in New Zealand; the Scottish Graduate Entry Medicine (ScotGEM) program; the University of Ulster medical school; Cardiff University in Wales; the University of Fribourg in Switzerland; and Umea University in Sweden. I helped develop the Rural Road Map for Action endorsed at the Canadian Rural Health Summit in Ottawa, and currently I am drawing on the Remote Rural Workforce Stability Framework in advising the Norwegian government funded program "Rural Health for Peace" in Colombia.
Short Bio
Selected Publications
1. Making it Work: A Framework for Remote Rural Workforce Stability (2019). Recruit and Retain 2, Northern Periphery and Arctic Programme. Available at: http://rrmakingitwork.eu/ This publication is the culmination of a seven-year, five-country partnership and presents an evidence-based framework which is shown to be robust and effective in ensuring sustainability and stability of remote rural health services.
2. Strasser R, Cheu H. The Needs of the Many: NOSM Students' Experience of Generalism and Rural Practice. Can Fam Physician 2018; 64: 449-455. Part of an ongoing research on Generalism in medical education and health services, this paper confirms the importance of medical students undertaking clinical education in community clinical settings supervised by generalist practitioner role models.
3. Strasser R, Hogenbirk, Jacklin K, Maar M, Hudson G, Warry W, Cheu H, Dube T, Carson D. Community engagement: A central feature of NOSM's socially accountable distributed medical education. Canadian Medical Education Journal 2018, 9(1): e33-e43. This article summarizes much of the research that has explored the impact of the educational innovations implemented by the Northern Ontario School of Medicine.
4. Strasser R. Will Australia Have a Fit-For-Purpose Medical Workforce in 2025? (Invited Perspective) Med J Aust. 2018. 208 (5): 198-199. In this paper, I have distilled insights from many years of research into health services and health workforce with particular focus on the education and training system producing the right mix and distribution of doctors to address population health needs in all parts of Australia.
5. Mian O, Warry W, Strasser R. How underserviced rural communities approach physician recruitment: changes following the opening of a socially accountable medical school in Northern Ontario. Can J Rural Med 2017; 22 (4): 139-147. This article reports research into the success of rural communities in recruiting doctors who have undertaken their education and training in these or similar communities.
6. Hogenbirk JC, Robinson JR, Hill ME, Minore B, Adams K, Strasser RP, Lipinski J. The economic contribution of the Northern Ontario School of Medicine to communities participating in distributed medical education. Can J Rural Med. 2015; 20(1): 25-32. Part of economic impact research, this paper presents the benefits to rural communities of rural education.
Major Research Contributions
Over the last 30 years, my research has helped shape government policy, as well as health service models and health workforce education and training. Previous research in Australia contributed to the development and implementation of the Australian government Rural Undergraduate Support and Coordination (RUSC), University Departments of Rural Health (UDRH) and Rural Clinical Schools (RCS) programs. In Canada, the Northern Ontario School of Medicine (NOSM) is the first medical school with an explicit social accountability mandate established in a remote rural underserved region. The decision to create NOSM and many aspects of the School's design were informed by my previous research in Australia. The research program in Canada studying the health workforce, social and economic impact of NOSM is the first-of-its-kind in the world and has had substantial impact on policy and practice in Canada and other parts of the world. For example, many other medical schools in Canada have adopted aspects of the NOSM remote rural education model and undertaken research demonstrating similar regional impacts. In addition, the Accreditation Standards in Canada now require all medical schools to demonstrate social accountability. Universities in many other countries including Brazil, Scotland, Northern Ireland, Norway, Sweden, New Zealand and Australia have drawn on the findings of this research program to justify establishing or adapting rural medical education programs. In addition, rural education programs in various countries are undertaking economic impact research drawing on the Northern Ontario example. The five-country partnership remote rural workforce stability research program has contributed to new government rural education, primary care service and workforce recruitment initiatives in Columbia, Norway, Sweden, Scotland and Canada. The World Health Organisation (WHO) is considering the Framework for its global remote rural workforce retention and recruitment toolkit.
Contributions to Training
Over the last 30 years, I have supervised many graduate students including 12 Masters and 12 PhD students, as well as providing support and encouragement for many others for whom I was not a supervisor. Many of my former PhD students have pursued substantial careers as academics, one employed in a research only academic unit in the USA, or in health service administration, one of whom is now a hospital Chief Executive Officer in Canada. In addition, I acted as external examiner for 10 PhD theses in Australia and as internal examiner for five PhD candidates in Canada. Also, I have provided individual and group guidance to many researchers and research teams, particularly in general practice/family medicine, rural health services and workforce, and health professions education and training. This includes individuals who have started in research as research assistants on specific studies that have been part of the health services, health workforce and education research programs outlined in previous sections. One example is an individual who joined me as a research associate over 20 years ago in Australia and now is a world-renowned expert in remote community demography, and a colleague in the Remote Rural Workforce Stability Framework program based in Sweden. Other current research colleagues are former medical students or trainees/registrars. When I was coordinating family medicine training 30 years ago, I initiated research experiences for trainees in rural family practice. While with Monash University, I initiated two Masters programs, one in Family Medicine and the other in Rural Health. For many years, I taught research methods to Masters students, as well as rural health issues and general practice/family medicine theoretical foundations. More recently, I have been teaching PhD students about rural health services and workforce policy. It is always exciting and rewarding to support early career researchers, as well as medical graduates as they develop their research skills.