Dr. Petros Zezos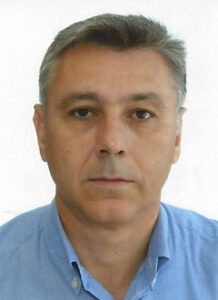 Dr. Zezos research interests include:
Epidemiology of Inflammatory Bowel Diseases in Northwestern
Ontario
Pro-active fecal calprotectin monitoring to improve patient outcomes in ulcerative colitis: a prospective randomised control trial (PROMOTE UC)
A Randomized, Parallel-Group, Non-Inferiority Trial Comparing Random AND Targeted Biopsies to Targeted Biopsies Alone for Neoplasia Detection During Screening Colonoscopy in Adult Persons with Colonic Inflammatory Bowel Diseases: A Pilot Study (IBD-Dysplasia)
Artificial Intelligence: Color and texture analysis techniques in endoscopic images and videos in IBD.
Recent Publications: 
Zezos P, Kabakchiev B, Weizman AV, Nguyen GC, Narula N, Croitoru K, Steinhart AH, Silverberg MS. Ulcerative Colitis Patients Continue to Improve Over the First Six Months of Vedolizumab Treatment: 12-Month Clinical and Mucosal Healing Effectiveness. J Can Assoc Gastroenterol. 2020 Apr;3(2):74-82. doi: 10.1093/jcag/gwy065. Epub 2018 Nov 22. PMID: 32328546; PMCID: PMC7165264.
Zezos P, Zittan E, Islam S, Hudson J, Ben-Bassat O, Nazarian A, Steinhart HA, Silverberg MS, Atri M. Associations between quantitative evaluation of bowel wall microvascular flow by contrast-enhanced ultrasound and indices of disease activity in Crohn's disease patients using both bolus and infusion techniques. JClin Ultrasound. 2019 Oct;47(8):453-460. doi: 10.1002/jcu.22763. Epub 2019 Jul 25. PMID: 31343081.
Soliman M, Petrella T, Tyrrell P, Wright F, Look Hong NJ, Lu H, Zezos P, Jimenez-Juan L, Oikonomou A. The clinical significance of indeterminate pulmonary nodules in melanoma patients at baseline and during follow-up chest CT. Eur J Radiol Open. 2019 Feb 11;6:85-90. doi: 10.1016/j.ejro.2019.02.003. PMID: 30805420; PMCID: PMC6374500.
Zezos P, Panisko D. Web-based learning in inflammatory bowel diseases: General truths and current specifics. World J Clin Cases. 2018 Oct 6;6(11):410-417. doi: 10.12998/wjcc.v6.i11.410. PMID: 30294605; PMCID: PMC6163148.
Zezos P, Nguyen GC. Use of Complementary and Alternative Medicine in Inflammatory Bowel Disease Around the World. Gastroenterol Clin North Am. 2017 Dec;46(4):679-688. doi: 10.1016/j.gtc.2017.08.001. PMID: 29173516.
Pitiakoudis M, Zezos P, Kouklakis G, Tsalikidis C, Romanidis K, Vradelis S, Tsaroucha AK, Kakolyris S, Simopoulos C. Endoscopically Assisted Transumbilical Single-Incision Laparoscopic Gastric Resection for GIST Treatment. J Invest Surg. 2016;29(2):98-105. doi: 10.3109/08941939.2015.1081309. Epub 2015 Dec 2. PMID: 26631974.