Dr. Michael Conlon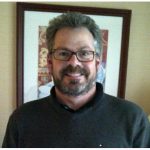 Dr. Conlon's Research Interests include:
Epidemiology,
Environment and Cancer;
Health Services,
Smoking and Cancer;
Breast Cancer,
Cancer Genetics
Lung Cancer,
Molecular Genetics,
Prostate Cancer and
Social Determinants of Cancer


---

Dr. Conlon is currently seeking graduate students. Students interested in working with Dr. Conlon should email him with their CV, writing sample, and a summary briefly indicating the ways in which they believe their research interests align.

---

Current Projects:

2020/3 – 2022/3
Incidence, treatment, and development of venous thromboembolisms (VTE's) in colorectal cancer patients in Northern Ontario,      Northern Ontario Academic Medicine Association (NOAMA) AHSC AFP Innovation Fund
Total Funding – $47,264
Principal Applicant : Sanjiv Mathur, Co-Applicant Michael Conlon

2020/3 – 2021/3

An epigenetic "inflammaging" score (EIS) as a tool to quantify healthy aging and predict adverse health outcomes in older adults,
Canadian Institutes of Health Research (CIHR) CIHR Catalyst Grant: Analysis of CLSA Data
Total Funding – $70,000
Principal Applicant : Chris Verschoor, Co-investigators : Guillaume Pare; Gustavo Ybazeta; Jinhui Ma; Stacey Ritz; Michael Conlon

2019/10 – 2020/10
Genome-wide association (GWA) study of oral cavity, pharynx, and larynx in European, and North and South American populations,
National Institute of Health (NIH); funds awarded for genotyping cancer samples (in kind) National Institute of Health (NIH) Consortium study
Principal Applicant : Paul Brennan, Co-applicant : Shama Virani; Collaborator: Michael Conlon

---

Relevant Publications

1. In Press: Caycedo-Marulanda A, Karimuddin A, Caswell J, Raval M, Conlon M, Phang T, Brown C. (2020). Important outcomes for transanal total mesorectal excision in a Canadian population after using transanal minimally invasive surgery (flexible) or transanal endoscopic microsurgery (rigid) platforms.Annals of Laparoscopic and Endoscopic Surgery. 5(12).

2. In Press: Febbraro M, Conlon M, Caswell J, Laferiere N. (2020). Using large linked databases to understand cancer care access in northwestern Ontario, Canada. Current Oncology.

3. In Press: Conlon MSC, Santi SA, Meigs ML, Davidson SM, Saunders D. (2020). Cigarette smoking characteristics and interest in cessation in head and neck cancer patients. Current Oncology.

4. Conlon MSC, Caswell JM, Santi SA, Ballantyne B, Meigs ML, Knight A, Earle CE, Hartman M. (2019). Access to palliative care for cancer patients living in a northern and rural environment in Ontario, Canada: The effects of geographic region and rurality on end-of-life care in a population-based decedent cancer cohort. Clinical Medicine Insights: Oncology. 13: 1-10.

5. Conlon MSC, Caswell JM, Knight A, Ballantyne, B, Santi SA, Meigs ML, Earle CE, Hartman M. (2019). Comprehensive hospice palliative care delivery and impact on end-of-life care: A propensity score matched retrospective observational study. Canadian Medical Association Journal (CMAJ) Open. 7(2): E197-E202.

6. Lafrenie RM, Speigl L, Buckner CA, Pawelec G, Conlon MS, Shipp C. (2019). Frequency of immune cell subtypes in peripheral blood correlates with outcome for patients with metastatic breast cancer treated with high-dose chemotherapy. Clinical Breast Cancer. 19(6): 433-42.