Dr. Erin Cameron
---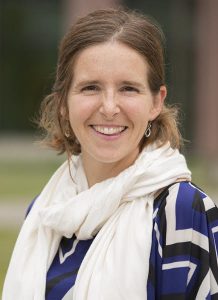 Dr. Cameron's current research interests include:
Medical and health education;
Health practitioner teacher education
Social justice and diversity education;
Social constructions of health, obesity, and the body;
Stigma and marginalization in society;
Wellness and Health promotion;
Body image and eating disorders; and,
Qualitative research methods.
---
Dr. Cameron is the founder and lead investigator for MERLIN (Medical Education Research Lab In the North).  More information about MERLIN can be found here MERLIN research at NOSM
---
Dr. Cameron is currently seeking undergraduate and graduate students. Students interested in working with Dr. Cameron should email her with their CV, writing sample, and a summary briefly indicating the ways in which they believe their research interests align.
---
Lead/principal investigator
•SSHRC Insight Development Grant (2019-2021): Preparing Students for Rural Careers: Examining the Learning Processes and Outcomes in Rural Medical Education in Canada. [principal investigator]
•SSHRC New Frontiers in Research Funding (2019-2021): The Transformative Potential of Socially Accountable Education: Understanding Global and Local Perspectives [principal investigator]
•CIHR Planning and Dissemination Grant (2018-2019): Shifting a culture of care: Supporting promising and emerging educational practices to support holistic, culturally sensitive, inclusive care in Northern Ontario [principal investigator]
---