10K Social Accountability Challenge
Based at the Centre for Social Accountability at NOSM University the $10K Challenge provides community-based organizations – working alone or with other community organizations, academic institutions, and/or knowledge users – with an opportunity to conduct research on local priority concerns pertaining to climate change and the social determinants of health in Northern Ontario communities.
Up to $10,000 per award is available for one year of funding (one-time, one year, non-renewable). Projects may provide a foundation for future projects, capacity building, partnerships/collaborations/networking, policy advocacy or implementations. The Social Accountability $10K Challenge Awards will fund 10 projects in total per application cycle, and consist of the following awards and streams:
5 awards, $10,000 per award

5 awards, $10,000 per award
Given the emphasis on community-led research, applicants are encouraged to consider the following to demonstrate community engagement when developing of their research project:
How long has your organization interacted with and/or worked with the proposed community? Has a trust relationship been established and can this be demonstrated?
Will representatives from the target group be consulted and/or involved in decision-making? At what point and for how long in the research process will this occur?
Are organizations representing the target group involved in or supporting the project as a collaborator, partner, or knowledge user?
Are any members of the project team from the target group of this research?
Are the proposed project and issue community-identified?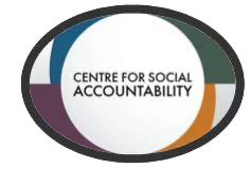 About the Centre for Social Accountability
The Centre for Social Accountability (CFSA) is the first of its kind in Canada. It is a model for multi-disciplinary, community-led, and community-prioritized health and public health research. The NOSM University CFSA is advancing social accountability research globally and locally by working and collaborating with diverse stakeholders in the broad areas of health professional education, health system transformation, health human resources, social and population health, and social determinants of health. The Centre is home to research networks such as NORTHH and MERLIN, which focus on building capacity and providing tools for change.
About the Shkagamik Kwe G'nandwegonah (mother Earth is Healing Us) Project
We are a group of people who share what we have found from the Ancient Ways and the knowledge of living a good life, known as mino bimaadiziwin. We realize that different people have different teachings or views. We share what we have permission to share on a website . We have created this website for all people who are interested in learning about the Anishinaabe People and Shkagamik Kwe (Mother Earth).