⇒ See more. Do more. Be more. ⇐
Canadian Visiting Family Medicine residents:
Explore rural generalist family medicine elective opportunities in Northern Ontario
Rural Northern Ontario wants to work with you!
IMPORTANT NOTE:  This pilot program is now closed.
At NOSM University we are working hard to transform our workforce from one that has historically been fragile, to one that is truly flourishing – clinically, academically, and in all our communities.
NOSM University recognizes the urgent need for rural generalist family physicians in rural Northern Ontario communities. We have developed a pilot program, which has been extended, aiming to help ease the financial burden on Canadian visiting family medicine residents by supporting them to participate in placements in rural communities in Northern Ontario.
Goal of the Program
To better support opportunities for residents to work alongside skilled rural generalist family physicians supporting clinical service delivery while living and learning in the North and exploring the possibility of future work as a comprehensive rural generalist.
Benefits
Explore what rural Northern Ontario communities have to offer- find out what it's like to live, learn and work here
Understand the unique career of a Rural Generalist
Explore if rural generalist practice is a good fit for your future career
Program Information
Receive up to $1000 to cover costs associated with application fee, housing, and travel
Upon request, NOSM U housing can be arranged, but if residents prefer to arrange own housing, funding can be applied to associated costs
Applications accepted now until October 31, 2022, or until all funding has been allocated
Placement period occurring until June 30, 2023
Read about Funding Guidelines.
---
What is a Rural Generalist?
The formal definition of Rural Generalist Medicine is in the Cairns Consensus Statement below.


---
About Northern Ontario Communities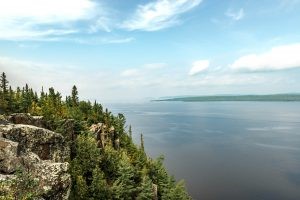 Living in Northern Ontario is all about lifestyle. Whether you enjoy relaxing at one of hundreds of lakes, hiking, snowshoeing, or a late night viewing our skies in a dark sky reserve, there is something for everyone.
Working as a physician in Northern Ontario is about caring for Northern Ontario's diverse population – and in the context of this pilot, its rural, Francophone and Indigenous populations in particular – and doing so in a way that allows people to remain as close to home as possible in our vast geography.
View community profiles here or check out Communities-at-a-Glance.
Many community representatives presented information about their respective communities at NOSM U's 2nd practice management and community exploration conference "Finding Your True North" in October 2022. View community information and opportunities here.
---
Canada Student Loan Forgiveness – Did You Know?
Family medicine residents working in an under-served, rural, or remote community in Canada may be eligible for the Government of Canada's Canada Student Loan Forgiveness for Family Doctors and Nurses program.
As a resident or family doctor, if you complete at least 400 hours total of in-person service over a 12 month period, you may be eligible for up to $8000 in loan forgiveness for that year. You could receive up to $40 000 in Canada Student Loan forgiveness over a maximum of five years ($8000 per year).
For more information about the program, eligibility criteria and application details please view the Government of Canada's website. To determine if a community qualifies under this program, use the Postal Code Lookup Tool. To find a postal code consult this website.
---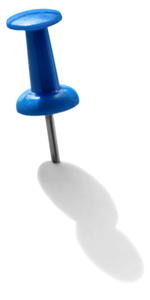 More information for Canadian visiting family medicine residents can be found here.
Connect with us for any questions you may have about the program, work opportunities or for information about communities.
Pam Haight
Project Manager – Office of Physician Workforce Strategy
Email: phaight@nosm.ca or physicianworkforce@nosm.ca
---
Programs like this are one way NOSM University is supporting Northern Ontario's workforce needs.
What else is NOSM University doing to address the gaps? Read more here.