SLP and Audiology Preceptor Award Winners & Nominees
SLP and Audiology Preceptor Award Winners & Nominees
2021 – 2022 SLP and Audiology Preceptor Award Winners & Nominees
Commitment to Clinical Education
Winner – Susan Redmann Brodeur – St. Joseph's Care Group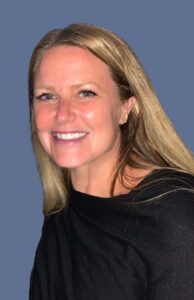 Susan contributes greatly to clinical education and takes learners frequently, even during the pandemic when offering a placement opportunity came with challenges.

She goes above and beyond to provide a learning experience that is meaningful and valuable for her learners, which was highlighted when she personally advocated for a learner's short placement to be extended in order to help improve this learner's clinical skills and confidence. The extended opportunity allowed this learner to enhance her skills and feel more competent as a clinician.
Nominees:
Rachel Pessah – Bright Spot Therapy
Lori Ivey – Algoma Public Health
Lori Spicer – George Jeffrey Children's Centre
Claire Beckett – Claire Beckett Speech Language Pathologist
Tami Ross – St. Joseph's Care Group
Martha McClelland – Children's Centre Thunder Bay
Joelle Katona – Northwestern Health Unit
Innovative Preceptor Award
Winner – Katie Clower – George Jeffrey Children's Centre
Kate was nominated for her ability to provide unique and innovative opportunities during placement when faced with service delivery challenges due to the pandemic. Kate was required to think outside the box in order to ensure her learner had a successful placement during a time when providing services in a typical fashion was not always possible. Her innovation and willingness to go out of her way to do things differently, and ensure her learner was meeting her learning goals, highlights her passion for providing valuable, unique and meaningful experiences for both her learners and clients.
Northern Ambassador
Winner – Jean-Grégoire Roveda – Sudbury Audiology Clinic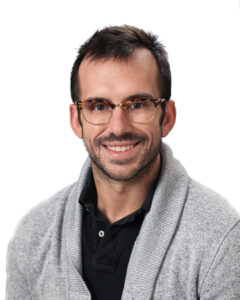 Jean-Gregoire was nominated for being such a great role model to learners on client centered practice.  Jean was noted for his tireless commitment to his clients,  providing services in both urban and rural settings at the clinic, client homes, and long-term care facilities. 

Jean's rapport and compassion for his clients is genuine and  beyond comparison.
Nominee:
Andrea Boyd – St. Joseph's Care Group