PT Winners & Nominees
2021 – 2022 Physiotherapy Preceptor Award Nominees
Academic Excellence
Winner – Natalie Popkie – Physio Solutions
Fundamentally, Natalie is a scholarly practitioner. She uses evidence-based practice and encourages students to do the same by providing research, discussion, and videos. She is an excellent teacher who fosters an environment that allows for questions, discussions, and practice.

Students describe coming out of placement with Natalie feeling they have a lifelong mentor and a desire to become a health care provider in Northern Ontario.
Commitment to Clinical Education
Winner – André Riopel – Back in Motion Physiotherapy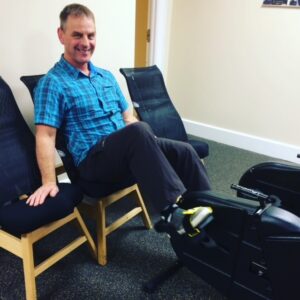 Andre has demonstrated consistency over the years with educating students and allowing for numerous unique opportunities while maintaining a high level of care and emphasis on self-efficacy. He creates a welcoming environment to each and every staff member to create a successful, efficient and effective practice.

As one learner stated, "The passion and level of care demonstrated with each and every patient is not only inspiring but something that I look forward to striving for in the future!"
Nominees:
Shannon McLeod – Sault Area Hospital
Phil Lachance – Rebalance Physiotherapy and Chiropractic
Lauren Ward – St. Joseph's Villa
Derek Weiss – AMP Physiotherapy Sudbury
Jordan Bonham – St. Joseph's Hospital, Thunder Bay
Vanessa Kroeker – Thunder Bay Regional Health Sciences Centre
Mary (Julie) Lo – Thunder Bay Regional Health Sciences Centre
Joebie Tanamal – Blanche River Health
John Power – West Parry Sound Health Centre
Innovative Preceptor Award
Winner – Adam Blando – Thunder Bay Regional Health Sciences Centre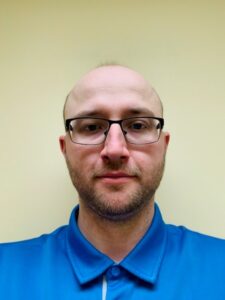 Adam Blando first experienced clinical education in the north as a learner in 2015, when he completed 2 placements in the city of Thunder Bay.  He is now paying that knowledge and experience forward as an eager and inventive clinical teacher who engages his learners in novel ways and as his future peers.  Adam is indisputably an innovative preceptor.
Nominee:
John Power – West Parry Sound Health Centre
Interprofessional Collaborator
Nominees:
Karim Suleman – Firefly
Jordan Bonham – St. Joseph's Hospital
Northern Ambassador
Winner – Nicole Wooden – Sioux Lookout Meno Ya Win Health Centre
Nicole Wooden is a very experienced Physiotherapy preceptor who is not only a passionate teacher but is also passionate about her community.

She consistently ensures that all her learners are exposed to and integrated into the rich cultural, environmental and educational opportunities that exist in her beautiful home of Sioux Lookout. She is truly an ambassador for the north!
Nominees:
Emily Dawes – West Parry Sound Health Centre
John Power – West Parry Sound Health Centre
Katrina Radassao – Nipigon District Memorial Hospital
James Neale – Manitouwadge General Health