For Applicants

Admission Requirements
To be considered for admission to NODIP you must meet the minimum program requirements:
1. NODIP does not accept international students. You must be a Canadian citizen to be eligible to apply.  You must have graduated from a Partnership for Dietetic Education and Practice (PDEP) accredited Canadian undergraduate nutrition program:
a. Within the past three years.*
*If you graduated from an accredited Canadian undergraduate program more than three years ago (from convocation date to application deadline), you must:
Contact the accredited Canadian undergraduate program from which you graduated.
Request an academic assessment.
Complete the courses specified on the assessment prior to applying to this program.
b. This program is open to qualified applications who wish to become registered dietitians.  It is not open to individuals who are/have been dietitians in Canada or elsewhere.
c. If you competed your education outside of Canada please see Educated outside of Canada? or contact Dietitians of Canada.
2. A history of strong academic performance. Your average is 75% (3.0/4.33) or greater in your final two years of a PDEP accredited undergraduate nutrition degree.
3. Experience working or volunteering in a nutrition related area and/or other relevant experience; and,
4. An interest in working in Northern and/or rural communities.
Personal characteristics:
Self-directed learner with ability to work independently with minimal supervision;
Evidence of leadership and strong critical thinking skills;
Well-developed communication and interpersonal skills; and,
Flexible and able to adapt to changing organizational environments.
How to Apply
NEW APPLICATION PROCESS for 2020/2021 cohort.  Applications for the 2020/2021 NODIP will be submitted directly to NOSM, not through the DC Match process.  Applications will be due Monday, February 3, 2020.  Watch this space for new instructions for how to apply.
Interviews
As part of the selection process, a number of selected applicants will be granted a virtual interview of 30 minutes. Candidates will be notified about their interview via the email address that was provided in their application.  Interviews will be held in late-February each year.
Final ranking is based on performance in the interview, and the submitted application package.
Offers of admission to the internship program are sent to the top 12 candidates via phone and e-mail on the second Tuesday of March of the application year.
Successful Applicants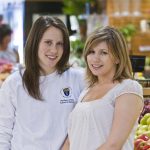 Program admission depends on completion of degree requirements that must be verified with a transcript prior to the start of the program. The internship program starts each year in early September and ends the following July.
The following requirements and expenses are the responsibility of the Intern:
DC student membership;
The mandatory purchase of professional liability insurance through DC;
Vulnerable Persons Check;
Completed Northern Ontario School of Medicine Immunization Form;
Access to a vehicle, as some travel within the region will be required; and,
Program registration fee of $1,500 upon acceptance.