NOSM University NODIP Staff
NOSM University NODIP Staff
Manager, Northern Ontario Dietetic Internship Program – Cara Green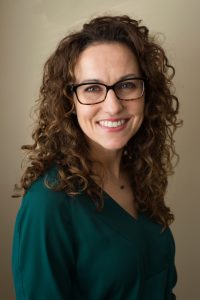 NOSM University at Lakehead University
955 Oliver Rd
Thunder Bay, ON P7B 5E1
Tel: 807-766-7522
Email: cagreen@nosm.ca
Cara has been a practicing Registered Dietitian in North Western Ontario for over 20 years. She's a passionate educator, researcher, and supporter of interprofessional learning and practice having taught dietetic interns, medical and nursing learners throughout her career with the NODIP, NOSM University, and Lakehead University.
Cara oversees the academic and administrative leadership for the educational and professional standards of the NODIP and provides support and mentorship to dietetic practicum students so that graduates meet the entry-level standards for Registered Dietitians.
---
Health Sciences Programs and Partnerships Coordinator – Jennifer de Bakker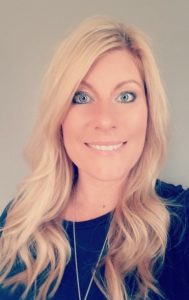 NOSM University at Lakehead University
955 Oliver Rd
Thunder Bay, ON P7B 5E1
Tel: 807-766-7460
Email: jdebakker@nosm.ca
Jennifer has worked at NOSM University since June of 2018 with the Health Sciences Unit. Prior to that, she spent 15 years in private practice as a Registered Massage Therapist. In 2015 she moved out of massage therapy and began working with our local Member of Parliament as the Community Engagement and Outreach Assistant. Jennifer is currently enrolled in an undergraduate degree program at Lakehead University.
Throughout her career, fostering positive relationships with community partners and health professionals has been a joy and she is happy her passion can continue with her work at NOSM University. Jennifer grew up in Northern Ontario and loves what it has to offer.  She is a wife and mother of two who loves spending time with her family, enjoying time at camp, working out, and gardening.
---
Health Sciences Administrative Assistant – Dana Walsh

NOSM University at Laurentian University
935 Ramsey Lake Rd
Sudbury, ON P3E 2C6
Tel: 705-662-7104
Email: dwalsh@nosm.ca
Dana has provided administrative support to multiple units at NOSM University including Continuing Education and Professional Development, Postgraduate Education, and the Dean's Office. She has also worked in research administration with the Health Sciences North Research Institute.  She enjoys reading, social activism, and spending time with her partner, stepchildren and their dogs.