Student Wellness

The Learner Support Services Office is committed to fostering a culture of wellness at NOSM.
We can assist you in achieving personal well-being with a number of self-serve wellness resources:
Mental health tips for NOSM medical students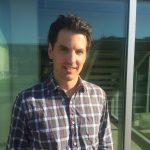 In recognition of Mental Health Awareness Week, we spoke to Nick Alderton, Senior Learner Affairs Officer at NOSM who also holds a Masters in Applied Sports Psychology from the University of Ottawa. His forte is counseling high calibre athletes, and he draws parallels between them and the high achieving medical students he sees at his day job. Both thrive on competition and pressure to perform and sometimes it can be overwhelming.
Here are a few of his tips for helping manage mental health:
1.    Be self-aware and recognize the signs of high anxiety and stress.
"There's a variety of different reasons why people might feel more pressure at different times, but often with high achieving students and athletes it's easy to catastrophize—to think about the worst possible outcome of what might happen if you don't do well at something or to exaggerate the negative outcomes of what might happen," says Alderton. He suggests that you need to be aware of when you're feeling this happen as it often manifests through negative self-talk.
Being aware that you may be "catastrophizing" is a signal to seek advice or reach out for support. Recognize that catastrophizing is "a way of thinking called a 'cognitive distortion.' A person who catastrophizes usually sees an unfavorable outcome to an event and then decides that if this outcome does happen, the results will be a disaster."[1]
This can sometimes be triggered during particular times of increased perceived stress or pressure during a student's academic year, for example, thoughts might include: "If I fail this exam, I'm a failure in life" or "if I don't find a CaRMS match, my career is over and I'm going to have to quit."
2.    Focus on the present moment and the very small steps forward.
"When a student is catastrophizing, it's helpful to bring them back to the present moment. They can also think about some of the much smaller steps that they can take right now to move forward," says Alderton.
A good technique is to have a clear idea of what you're trying to accomplish each day and break it down. "If you focus on the small, small steps, that helps you manage that catastrophic thinking and instead, and regain focus on the desired outcome," he says.
Mandatory check-ins with first-year students to find out how they're managing and dealing with the new learning environment, is one strategy Alderton says Learner Affairs uses to support students.
3.    Remember that you only have control over certain actions and outcomes.
"Sometimes it's recognizing what you have control over versus what you don't have control over. Reminding yourself that you're doing the best you possibly can in each of your classes, in each of your rotations, and in your clinical experiences. Ultimately, you don't have control over where you end up matching. You can only present yourself in your best possible way and that's all you can really control," he adds.
4.    Don't get fixated on being the best.
In high achieving athletes, Alderton says people become used to having a high self-esteem and often times naturally evaluate themselves in comparison to others. The same can be said of medical students who thrive and are used to being in the top of the class.  They come to medical school and are joining a group of other students who are also used to excelling. It's something I've seen a lot in sports and it's a transition for everyone when you no longer have that standing.  Everyone is top of the class so it can be hard to adjust."
He says he reminds medical students of what they've already accomplished. They have made it into medical school for a reason. "The main thing is realizing that you belong here, and that you don't have to be the best. You don't have to always feel like you're smarter than everyone else or that you have to prove anything. You know, just being here is really an accomplishment in itself. And the competition is over at this point, it's about you finding the best fit for you and not trying to be the best," Says Alderton.
5.    Consider participating in unique mental health training that may come in handy both on and off the job.
Alderton encourages students to seek resources that help teach them about their own mental health. For example, a student-led committee is offering Applied Suicide Intervention Skills Training called ASIST to increase awareness. The training is optional for all medical students and is scheduled over a weekend in October 19 and 20. So far, 17 students from NOSM in Thunder Bay are registered to attend.
6.    Try reflective journaling to gain deeper insight.
Another strategy that Learner Affairs encourages is reflective journaling. Students are taught the value of private journaling throughout their degree to process their experiences. Alderton says journaling helps gain deeper insight into what has happened. "It's also really good way to identify what sort of doctor you would like to become and what you might want to pursue."
"It can also help you develop your identity as a physician and think about what kinds of environments are best for you, and help you process difficult experiences, so it's a good tool for learning and for mental health," he adds.
7.    Stay connected to your support system of family and friends outside of medical school.
Alderton encourages medical students to stay in touch and connected to their hobbies, interests and friends.
"I think it's important to maintain a life outside of school and keep the friends you have outside of medicine as well. If all your friends are in medical school and dealing with the same challenges, it can emphasize your own challenges."
He says keeping up hobbies and getting mental breaks, as well as reminders of the other things in life that bring you joy, renewal or a sense of wellbeing will help you maintain perspective. A change of environment can be healthy.
"In sports, we talk about the analogy of the plant that isn't thriving; sometimes you need to change the soil and its environment. The same goes for people," says Alderton.
8.    Book an appointment with Learner Support Services to check-in.
If you need student counselling advice or help with day-to-day student life, contact the NOSM Learner  Support Services office to book an appointment. NOSM medical students and learners also have access to Morneau Shepell Assistance Program and to mental health counsellors at Lakehead University and Laurentian University.
[1] https://www.medicalnewstoday.com/articles/320844.php
Personal Counselling and Student Wellness
Students experiencing personal issues may access services by contacting a Senior Learner Affairs Officer. Where appropriate, referrals to external agencies or services may be suggested.
Highly confidential issues should be sent directly to the email for your Senior Learner Affairs Officer.
Our interactions with students are confidential and objective. Our services are for any student who may have questions about finding community resources, is seeking advice for strategies to cope with a personal or professional problem, or if you are navigating a serious crisis.
NOSM Student Support Resources
Host University Health and Counselling Services
Lakehead University Student Health and Wellness
Prettie Residence, 807-343-8361
Laurentian University | Counselling & Support
G-7-Student Street, Single Student Residence (SSR), 705-673-6506
Laurentian University Health and Wellness
More Feet on the Ground
More Feet on the Ground is an online resource is intended to be a one-stop shop for any campus professional or student leader looking to understand more about mental health and refer a student to relevant programs or departments. It was developed to help faculty, administration and campus staff learn how to recognize, respond and refer students experiencing mental health issues on campus.
Shepell.fgi Student Assistance Program
NOSM students and their dependent family members (e.g. spouse and dependent children) can access Shepell's bilingual short-term professional assessment, counselling, consultation, resource referral and case-management program by calling 1-800-387-4765 (for service in English) or 1-800-361-5676 (for service in French).
You will be provided with the full access to face-to-face, telephonic, and e-counselling as well as resource kits and online services 24 hours a day, seven days a week.
With your first connection, they look for the best modality for you to connect, the first available counsellor and set the date, place and time for the first appointment. After that, the learner and counsellor work on times for next meeting.
24/7 via website: Shepell Workhealthlife
You can confidentially register with the site (top right-hand corner). Enter Northern Ontario School of Medicine as the organization and select Northern Ontario School of Medicine – Student Program
My EAP, a free mobile application will allow you and your family members to enjoy access to interactive health and wellness resources alongside access to EAP (employee assistance type) services from your mobile device.
Visit the 'App Store' specific to your mobile device to initiate the free download.
Physician Health Program (PHP)
Confidential Toll-Free line: 1-800-851-6606 (in-province) available 8:00 a.m. – 5:00 p.m. weekdays
The Physician Health Program offered by the Ontario Medical Association (OMA) provides a range of direct services to physicians, residents, students and their families, experiencing problems such as stress, burnout, work-related conflict, emotional, marital and family problems, substance abuse disorders and psychiatric illness.
PHP provides prompt advice and support to medical students and residents who feel troubled or at risk, their families, and concerned colleagues; preliminary assessment; intervention coordination; referral for counselling and clinical services; and monitoring, case management and advocacy for substance use disorders, and psychiatric disorders.
The PHP clinical staff can refer clients to third-party clinical resources for assessment and/or treatment to assist them with problems related to stress, burnout, marital and family issues, conduct or behavioural problems, sexual and boundary issues, gambling, mental health, substance abuse and substance dependence
Resilience: The BASICS Checklist: Preparing a Personal Action Plan
Resilience: The BASICS Checklist: Preparing a Personal Action Plan (strategies for coping with stress and building resilience)
The Professional Association of Residents of Ontario
24-hour Confidential Help Line: Toll-free 1-866-HELP-DOC (1-866-435-7362)
Accessible anywhere in Ontario, 24 hours a day, seven days a week PARO Helpline
The PARO Help Line is available to medical students as well as residents.
When you call the toll-free number you will be directly connected to a Helpline volunteer. These volunteers have had extensive training in acute crisis intervention, depression, anxiety and many other conditions. They have also received special training relating specifically to residents including information about hours of work, working conditions and common stressors.
In addition to providing immediate assistance in an emergency or urgent matters, the Helpline will provide referrals for such issues as but not limited to:
Stress management
Eating disorders
Sexual, emotional or physical abuse
Anxiety
Depression
Anger management
Gender issues
Intimidation or harassment
Substance abuse
Career or work-related crisis
Relationship counselling
Sexual issues
Good2Talk – Ontario's Postsecondary Student Helpline
Good2Talk is a free, completely confidential and anonymous service that offers you professional counselling, mental health information and connections to local resources. 24 hrs. a day/365 days year-round in both English and French.
Community Resources across Northern Ontario
For all threat to life, physical/personal injury call 911
ConnexOntario
ConnexOntario provides service information for people experiencing problems with gambling, drugs, alcohol, or mental health. Helpful, supportive system navigation specialists answer all calls, emails or web chat requests 24/7. Our referral service is free and confidential. Call ConnexOntario at 1-866-531-2600 or visit ConnexOntario website.
Canadian Mental Health Association – Location and contact information for offices across Ontario
Other Contacts
---
Assaulted Women's Help Line – 1-866-863-0511
Victim Support Line, Ministry of the Attorney General – 1-888-579-2888
National Eating Disorder Information Centre 1-866-633-4220
Crisis Pregnancy Hot Line – 1-800-665-0570
Ontario AIDS Hot Line – 1-800-668-2437
Lawyer Referral Service (LRS) 1-800-268-8326
211-Ontario Health Care (including medical & counselling Walk-In Clinics)
Web-Based Self-Serve Wellness Resources:
ephysicianhealth – Online physician health and wellness resource which is designed to help medical students, residents and physicians to be resilient in their professional and personal lives. The website is designed to help with personal health issues such as resilience, fitness, substance use disorders, relationships, depression, disruptive behaviour and more.
Mind Your Mind
Not Myself Today
Anxiety BC – Mind Shift
MoodGYM
Learner Wellness Room
Learner Wellness Room Officially Named Dr. Garwood Herbert Shields Wellness Room. The wellness rooms (MS 2001A and HSERC 100D) have been generously supported by Mrs. Clare Shields, in honor of her husband Dr. Garwood Shields. Dr. Shields was an empathetic physician in Sudbury and Toronto. Mrs. Shields is an advocate for wellness support for medical students and resident wellness. Through her generous donation NOSM learners have a place to find sanctuary from the everyday challenges of school. Wellness rooms are available for use of learners on drop-in basis or can be reserved ahead.
NOSM Well – UME Student Wellness and Safety App
In January 2019, the Postgraduate Wellness Program at the Northern Ontario School of Medicine (NOSM) launched NOSM Well, a digital app for residents. Learner Support Services and UME launched the NOSM Well app for UME students in 2020. NOSM Well is intended to help promote healthy and safe learning environments among UME students, as well as providing support for those who may be struggling personally or professionally.
Within the app, NOSM students will find many helpful features including COVID-19 updates, emergency information, support resources, a calendar of Learner Affairs & Student Interest Group events, and even a way to secure a taxi ride in many northern communities.
The must-have NOSM Well app is free to all students and can be downloaded from the Google Play Store and the App Store. Download your copy of the NOSM Well app today!
Francophone Student Resources
Support for Francophone Students
The Francophone Affairs Unit offers a variety of learning sessions, mainly extracurricular, on Francophone health to the Francophone and Francophile students, as well as in the entire student body always with the aim of contributing to the improving knowledge, cultural competence, awareness and improvement of the level of comfort in future interactions with Francophone patients.
In addition, the Francophone Affairs Unit is involved in many initiatives in collaboration with our host universities and Francophone high schools across Northern Ontario. These activities are always highly valued because of the participation of francophone and francophile students as mentors. Students also have opportunities to gain practical experience in health and science. 
For more information, contact the Francophone Affairs Unit or visit our 
website.
Danielle Barbeau-Rodrigue
Director
NOSM at Laurentian University
Phone: 705-662-7291
Cell: 705-562-5896
Email : dbarbeaurodrigue@nosm.ca
Laïla Faivre
Community and Learner Support Coordinator
NOSM at Lakehead University
Phone: 807-766-7386
Cell: 514-623-8716
Email : lfaivre@nosm.ca
Indigenous Student Resources
Support for Indigenous Students
The Indigenous Affairs Unit has staff available to support Learners from recruitment to graduation.  The Learner Recruitment & Support Coordinator is responsible for learner recruitment and retention at various ages and stages as well as building relationships with communities and partner organizations to support learner success.  The Community Coordinator is responsible for building and maintaining relationships with communities and partner organizations for NOSM placements and working closely with the Local Community Coordinators and stakeholders. The Cultural Coordinator is responsible for building and maintaining relationships with knowledge keepers and connecting learners, faculty and staff with cultural experts. The Unit Coordinator is responsible for coordinating services and supports in all program areas in Indigenous Affairs and can be reached for general inquiries.  To learn more about Indigenous Engagement at NOSM please visit our web page.
Ashlie Laframboise, Learner Recruitment and Support Coordinator
807-766-7512
Email: alaframboise@nosm.ca
Sarah Jacko, Unit Coordinator
705-662-7251
Email: sjacko@nosm.ca
Sally Monague, Cultural Coordinator
705-662-7113
Email: smonague@nosm.ca
Sam Senecal, Community Coordinator
705-254-7826
Email: ssenecal@nosm.ca
Learner Affairs Officers
Laura Csontos
Senior Learner Affairs Officer
NOSM University, Sudbury
HSERC 100A
Phone: 705-662-7248
Email: lcsontos@nosm.ca
Nicholas Alderton
Senior Learner Affairs Officer
NOSM University, Thunder Bay
MSW 2001C
Phone: 807-766-7315
Email: nalderton@nosm.ca
Carrington Ryan
Learner Affairs Officer
NOSM University, Sudbury
HSERC
Phone: 705-662-7027
Email: cryan@nosm.ca