Student Wellness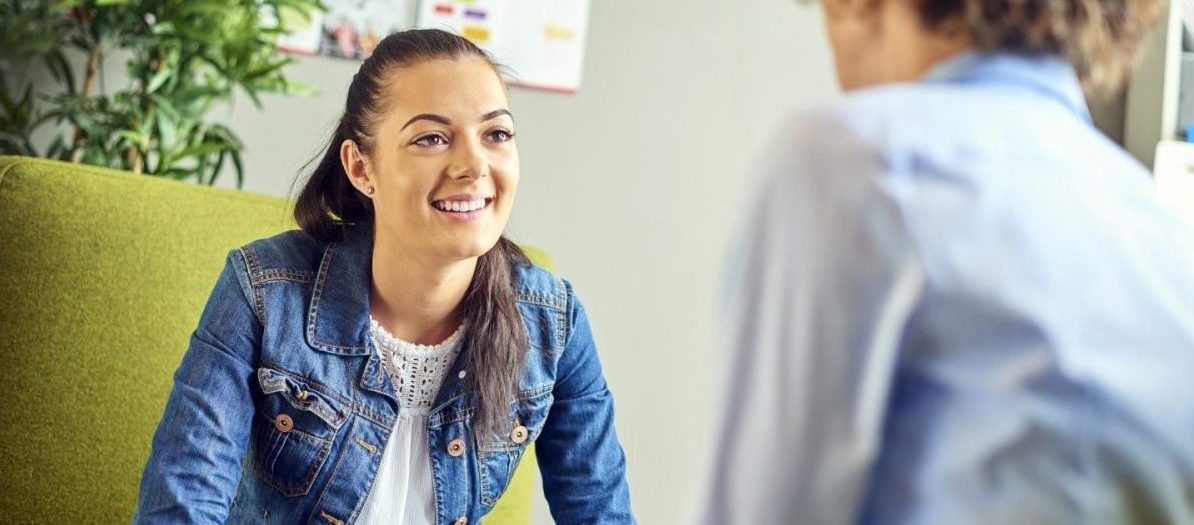 The Learner Affairs Office is committed to fostering a culture of wellness at NOSM.
We can assist you in achieving personal well-being with a number of self-serve wellness resources:
Personal Counselling and Student Wellness
Students experiencing personal issues may access services by contacting a Learner Affairs Officer. Where appropriate, referrals to external agencies or services may be suggested.
Highly confidential issues should be sent directly to the email for your Learner Affairs Officer.
Our interactions with students are confidential and objective. Our services are for any student who may have questions about finding community resources, is seeking advice for strategies to cope with a personal or professional problem, or if you are navigating a serious crisis.
NOSM Student Support Resources
Host University Health and Counselling Services
Lakehead University Student Health & Counselling
Prettie Residence, 807-343-8361
Lakehead More Feet on the Ground
Laurentian University | Counselling & Support
G-7-Student Street, Single Student Residence (SSR), 705-673-6506
Laurentian University Health and Wellness
Laurentian More Feet on the Ground
Shepell.fgi Student Assistance Program
NOSM students and their dependent family members (e.g. spouse and dependent children) can access Shepell's bilingual short-term professional assessment, counselling, consultation, resource referral and case-management program by calling 1-800-387-4765 (for service in English) or 1-800-361-5676 (for service in French).
You will be provided with the full access to face-to-face, telephonic, and e-counselling as well as resource kits and online services 24 hours a day, seven days a week.
With your first connection, they look for the best modality for you to connect, the first available counsellor and set the date, place and time for the first appointment. After that, the learner and counsellor work on times for next meeting.
24/7 via website: Shepell Workhealthlife
You can confidentially register with the site (top right-hand corner). Enter Northern Ontario School of Medicine as the organization and select Northern Ontario School of Medicine – Student Program
My EAP, a free mobile application will allow you and your family members to enjoy access to interactive health and wellness resources alongside access to EAP (employee assistance type) services from your mobile device.
Visit the 'App Store' specific to your mobile device to initiate the free download.
Physician Health Program (PHP)
Confidential Toll-Free line: 1-800-851-6606 (in-province) available 8:00 a.m. – 5:00 p.m. weekdays
The Physician Health Program offered by the Ontario Medical Association (OMA) provides a range of direct services to physicians, residents, students and their families, experiencing problems such as stress, burnout, work-related conflict, emotional, marital and family problems, substance abuse disorders and psychiatric illness.
PHP provides prompt advice and support to medical students and residents who feel troubled or at risk, their families, and concerned colleagues; preliminary assessment; intervention coordination; referral for counselling and clinical services; and monitoring, case management and advocacy for substance use disorders, and psychiatric disorders.
The PHP clinical staff can refer clients to third-party clinical resources for assessment and/or treatment to assist them with problems related to stress, burnout, marital and family issues, conduct or behavioural problems, sexual and boundary issues, gambling, mental health, substance abuse and substance dependence
Resilience: The BASICS Checklist: Preparing a Personal Action Plan
Resilience: The BASICS Checklist: Preparing a Personal Action Plan (strategies for coping with stress and building resilience)
The Professional Association of Residents of Ontario
24-hour Confidential Help Line: Toll-free 1-866-HELP-DOC (1-866-435-7362)
Accessible anywhere in Ontario, 24 hours a day, seven days a week PARO Helpline
The PARO Help Line is available to medical students as well as residents.
When you call the toll-free number you will be directly connected to a Helpline volunteer. These volunteers have had extensive training in acute crisis intervention, depression, anxiety and many other conditions. They have also received special training relating specifically to residents including information about hours of work, working conditions and common stressors.
In addition to providing immediate assistance in an emergency or urgent matters, the Helpline will provide referrals for such issues as but not limited to:
Stress management
Eating disorders
Sexual, emotional or physical abuse
Anxiety
Depression
Anger management
Gender issues
Intimidation or harassment
Substance abuse
Career or work-related crisis
Relationship counselling
Sexual issues
Good2Talk – Ontario's Postsecondary Student Helpline
Good2Talk is a free, completely confidential and anonymous service that offers you professional counselling, mental health information and connections to local resources. 24 hrs. a day/365 days year-round in both English and French.
Community Resources across Northern Ontario
For all threat to life, physical/personal injury call 911
Mental Health Helpline
Mental Health Helpline 1-866-531-2600
24/7 Free health services and supports in your community and across Ontario
The site also provides for Webchat ability with a Mental Health Helpline Information and Referral Specialist (they are not a Crisis line but can provide a local crisis number)
Canadian Mental Health Association – Location and contact information for offices across Ontario
Other Contacts
---
Assaulted Women's Help Line – 1-866-863-0511
Victim Support Line, Ministry of the Attorney General – 1-888-579-2888
National Eating Disorder Information Centre 1-866-633-4220
Crisis Pregnancy Hot Line – 1-800-665-0570
Ontario AIDS Hot Line – 1-800-668-2437
Lawyer Referral Service (LRS) 1-800-268-8326
211-Ontario Health Care (including medical & counselling Walk-In Clinics)
Web-Based Self-Serve Wellness Resources:
ephysicianhealth – Online physician health and wellness resource which is designed to help medical students, residents and physicians to be resilient in their professional and personal lives. The website is designed to help with personal health issues such as resilience, fitness, substance use disorders, relationships, depression, disruptive behaviour and more.
Mind Your Mind
Not Myself Today
Anxiety BC – Mind Shift
MoodGYM
Indigenous Student Resources
Financial Support for Indigenous Students
As part of the ongoing recruitment and outreach initiatives, the Indigenous Affairs Unit makes countless visits throughout each year to schools, career fairs and communities across Northern Ontario. Youth are also given opportunities to gain hands-on experience in activities related to the health and science fields.
Indigenous students are encouraged to use the resources available to acquire funding in the form of bursaries and scholarships:
Indian and Northern Affairs Canada Aboriginal Bursary System
Offered through Indian and Northern Affairs Canada (INAC) the Aboriginal Bursary System is available to provide Aboriginal students with a valuable tool to facilitate the pursuit of post-secondary studies.
Aboriginal Multi-Media Society (AMMSA)
An online resource for locating Aboriginal scholarship and bursary opportunities, the AMMSA boasts a wealth of links to a large number of organizations offering bursaries and scholarships.
The Canadian Medical Foundation
Designed to help students combat the ever-increasing costs of a medical education and avoid the heavy debt loads often associated with post-secondary education.
Métis Nation of Ontario
The Métis Student Bursary Program was established in 1998 to assist Métis students in their pursuit of post-secondary education. With a total endowment of 4.2 million across Ontario, there are 32 colleges and universities currently participating in the Métis Student Bursary Program (MSBP) within Ontario.
National Aboriginal Achievement Foundation
The National Aboriginal Achievement Foundation (NAAF) is a nationally registered non-profit organization dedicated to raising funds to deliver programs that provide the tools necessary for Aboriginal youth to achieve brighter futures.
For detailed information regarding financial aid, please visit Financial Assistance.

NOSM's Indigenous Affairs Unit
The Northern Ontario School of Medicine (NOSM) is committed to the following with respect to its mandate to be accountable to the cultural diversity of Northern Ontario:
Encourage and nurture Indigenous students into and through medical school;
Acknowledge and respect Indigenous history, traditions and cultures;
Access the expertise and resources in Indigenous communities;
Establish partnerships with Indigenous communities; and,
Incorporate into the curriculum the challenges and specific health priorities of Indigenous communities.
Formal Student Support Services
Elders spend approximately one week per month on-site at each campus to provide student counselling and advisory services to Indigenous and non-Indigenous students alike.
Indigenous Teachings
During their one week each month on Campus, Elders provide Indigenous cultural teachings to students, faculty and staff on an informal basis.
Traditional Sweat Lodges
During one evening of the monthly Elders week, Elders conduct traditional Sweat Lodge ceremonies for interested students, faculty and staff on each campus. Indigenous Teachings are sometimes the focus of these ceremonies, while the cleansing and healing attributes of the Sweat Lodge are a primary reason for people to attend and participate in any of the ceremonies.
Cultural Room
NOSM at Lakehead University and NOSM at Laurentian University both have designated Cultural Rooms where Indigenous students may go to Smug, take a break and reflect.
For more information, please contact your Indigenous Support Worker or visit us online here.
Sally Monague
Indigenous Support Worker, NOSM at Laurentian University
Tel: 705-662-7113
Cell: 705-698-7099
Fax: 807-766-7336
Email: sally.monague@nosm.ca
Fern Chisel
Interim Indigenous Support Worker, NOSM at Lakehead University
Tel: 807-766-7506
Cell: 807-633-7268
Email: fchisel@nosm.ca
Learner Affairs Officers
Laura Csontos
Senior Learner Affairs Officer
NOSM at Laurentian University
HSERC 100A
Phone: 705-662-7248
Email: lcsontos@nosm.ca
Sherry Mongeau
Learner Affairs Officer
NOSM at Laurentian University
HSERC100B
Phone: 705-662-7257
Email: smongeau@nosm.ca
Cathy Schroeder
Senior Learner Affairs Officer
NOSM at Lakehead University
MS 2001C
Phone: 807-766-7315
Email: cschroeder@nosm.ca