Entering Class of 2022 – UME
Entering Class of 2022 – UME
Welcome Message from Assistant Dean, Learner Affairs, Dr. Jason Shack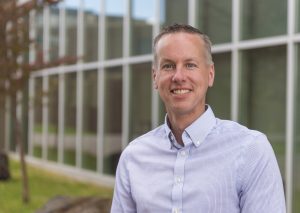 Welcome to NOSM University! Your first few days and the next four years here at NOSM University will likely be an exciting time with much learning, many new experiences, new friendships and likely new challenges. We in Learner Support Services wish you well as you begin this new endeavour. We want you to be aware that we are here to support you throughout your time at NOSM University, and even after, to help ensure your success. I always say that you cannot take care of others unless you take the time to take care of yourselves first and we are here to help you along that path. We look forward to meeting and working with all of you, and remember that we are just an email, phone call or door knock away.
---
Important Dates
E2022 UME Registration Form Due: May 26, 2022
Immunizations and Police Record Checks Due: June 30, 2022
OSAP or Provincial Loan Applications Due: After June 30, 2022 & before March 2023
Tuition Due Date 1st payment or full payment: August 15, 2022
BLS Certificates Due: September 1, 2022
Transition Week: September 6 – 9, 2022
Tuition Due Date 2nd payment: December 15, 2022
Required Documents Information
The following documents must be submitted to the Office of Admissions & Learner Recruitment with original signatures by no later than May 26, 2022:
Acknowledgement of Required Documentation
E2022 UME Registration Form – Year 1
Undergraduate Medical Education (UME) – Program Requirements Acknowledgement
All documents can be submitted via email to yes2nosm@nosm.ca
---
Tuition Deposit Payment: May 30, 2022
Students are required to pay a $1000 non-refundable tuition deposit. You will need NOSM credentials in order to log in to pay your deposit. Your NOSM credentials will be sent to you once the Office of Admissions & Learner Recruitment has received your completed Acknowledgement of Required Documentation, UME Registration, and UME Program Requirements Acknowledgement forms.
Instructions on how to pay your tuition deposit are available on the Deposit & Tuition Payment Information webpage.
---
Immunizations: Due June 30, 2022
Students should complete the immunization form as much as possible and aim to have it uploaded to VERIFIED by the June 30th deadline date.
At this time, it is OK if some vaccinations are missing. Your acceptance to the program will not be delayed or denied if you are unable to provide the required documentation for the June 30, 2022 deadline due to COVID-19.
Additional documentation for vaccinations can come at a later time. However, you will need to continue to seek out opportunities to have the remaining immunizations done as soon as possible, and ensure you upload the updated information once received.  Students can not participate in any mandatory clinical experiences until the forms are completed and submitted.
---
Police Vulnerable Sector Check (VSC): Due June 30, 2022
Students are required to complete and submit the results of a Vulnerable Sector Check, at their own expense. This process must be initiated through your local police service. It is your responsibility to retain a copy of your report in your records to be produced upon request.
As these checks can take several weeks, we recommend that you begin the process as soon as possible to ensure compliance with our deadline.
Students are required to upload their Police Vulnerable Sector Check to VERIFIED by June 30, 2022.
NOTE: NOSM University cannot accept a Vulnerable Sector Check that was completed for another organization. All VSCs submitted to NOSM University must have NOSM University noted as the requesting agency.
---
BLS Certificates: Due September 1, 2022
Students are required to upload their BLS Certificate to VERIFIED by September 1, 2022. We recognize that there may be difficulty in obtaining BLS Certification before this deadline; however we ask that you check in with the providers of the BLS courses and try to be certified as soon as possible.
Your acceptance to the program will not be delayed or denied if you are unable to obtain the required BLS certification as a result of COVID-19 by the September 1, 2022 deadline, but you will be expected to complete the BLS certification as soon as possible.
Technology Requirements
NOSM University employs a unique distributed education model that is reliant on computer technology.
As a medical student at NOSM University it is necessary that you own a modern, reliable laptop for the duration of your journey through medical school.
---
Internet Connection Speeds
A broadband internet connection is required to effectively engage in NOSM University's distributed curriculum. Cable internet or fibre optic internet connection speeds are recommended with a minimum of 10Mbps download and 5Mpbs upload. You can test your home internet connection speeds by visiting speedtest.net.
---
Examplify
Students' exams are written on their own laptops. Examsoft has a long list of requirements and compatibilities, which are subject to change. You can view the current recommendations and requirements by visiting https://examsoft.com/resources/examplify-minimum-system-requirements/
Please note that most tablets and Chromebooks are not supported.
---
Computer Specifications and Software Guidelines
If you plan to buy a new computer for your studies at NOSM University, it is recommended that you purchase a durable and lightweight laptop computer that includes a high-capacity battery capable of operating for several hours on a single charge. Spending a little more to get a better performing laptop may extend the life. These specifications are subject to change.
Specifications
Minimum
Recommended
Windows OS
Windows 10 64-bit
Windows 11
Mac OS
Catalina (10.5)
Monterey (12)
Processor
Intel 3.5GHz 2 Cores
AMD Ryzen Zen 2
Apple M1
Intel 4+GHz 4+ Cores
AMD Ryzen Zen 3
Apple M1
Screen Resolution
1280 x 768
1980 x 720
Memory
4GB RAM
8GB RAM or more
Webcam & Microphone
720p webcam & microphone
Drive Storage
256GB
512GB or more
---
Software Guidelines
Microsoft Office 365 Software
Current students are granted free access to Microsoft Office 365 products.
Students can download and install the above software on up to 5 devices (PC, Mac, Android, or iPhone/iPad) from http://portal.office.com. (login with your NOSM University username and password is required).
Anti-virus Software
Anti-virus software is required but not provided by NOSM University. It is included in Windows.
Software like MalwareBytes, ESET, or Norton are suggested for Mac and PC users alike.
Email and File Storage
Students and Alumni are provided a nosm.ca email account hosted by Google with file storage for life using Google Drive.
5 Terabytes (TB) of storage is also available using OneDrive, but access is revoked upon graduation.
---
Disclaimer
The NOSM University IT team cannot provide comprehensive technical support for your personal laptop. However, our team is available to offer technical support to ensure access to our online services and campus wireless network.
---
Contact Information
Please don't hesitate to contact us if you have any questions:
Hours of operation: Mon-Fri, 9am-4pm
Email: helpdesk@nosm.ca
Helpdesk phone: 807-766-7500, 705-662-7120, 1-800-461-8777,1,7
Sudbury Office: HSERC building room 201
Thunder Bay Office: ATAC building room 6034D
Financial Assistance at NOSM University – 2022-2023
For information on Financial Assistance at NOSM University, please visit our Financial Assistance page.
Tuition and Fees
The breakdown of the MD Program's Tuition and Fees can be found on the Current Students page.
NOSM University Student Council Welcome
To: NOSM University Class of 2026
From: Rachel Peet, NOSMUSC President and Grant Lafontaine, NOSMUSC VP Finance Sr.
Congratulations Class of 2026!
Welcome to NOSM University! On behalf of the NOSM University Student Council (NOSMUSC), we would like to congratulate you on your offer of admission to the Undergraduate Medical Education (UME) Program. We are so very excited to welcome all of you, our eighteenth cohort of students, and the graduating Class of 2026! This is an incredible accomplishment. I know I can speak for all of us here at NOSM University and say we are really looking forward to introducing you to the NOSM University Community.
Who is the NOSMUSC and what do we do?
Established in 2005, the NOSMUSC is a non-for-profit corporation that functions as the representative body of all NOSM University undergraduate medical students, and is currently expanding to include all NOSM University learners. In our short history, we have generated a robust constitution and administrative structure with over 25 student positions. We have successfully advocated for improvements to the NOSM University academic experience, whilst promoting a collegial and social atmosphere for all students. We are also members of both the Canadian Federation of Medical Students (CFMS) and the Ontario Medical Students Association (OMSA). The NOSMUSC relies upon students to both organize and fund the countless initiatives it undertakes. Some of the biggest initiatives the NOSMUSC delivers are:
Transition Week and Buddy Events – This represents your welcome to medical school and aims to get the first and second years together throughout the school year!
Student Travel Fund – This $40,000 fund provides financial support for travel related to conferences, covering up to 70% of domestic and 50% of international travel costs.
Interest Groups – The NOSMUSC funds 30+ Interest Groups ranging from Anesthesia to Wilderness Medicine and everything in between. These groups put on endless events that provide exceptional learning and networking opportunities.
CFMS and Lobby Days – Available to you as a member of the NOSMUSC, you are given the opportunity to attend national meetings as well as to advocate for the changes you want to see through the National Day of Action and Lobby Days.
Phase-Specific Initiatives – No matter what year you are in, there are specific initiatives geared towards you; Winter Formal, Academic Week, Match Day, CaRMS Prep, Graduation and many more to help make your time at NOSM University special.
Global Health, Equity and Inclusion, Learner Wellness – These committees advocate for improvements in their specific area of interest, with a particular emphasis on NOSM University's Social Accountability Mandate. They are responsible for planning and hosting events that are of interest to students, and in making students' experience at NOSM University overall more enjoyable.
Student Advocacy – Beyond events, the NOSMUSC is also a great opportunity to get involved in student government and organizations like the CFMS and OMSA.
Student Representation – The NOSMUSC is responsible for advocating for the needs of all students and provides elected student representation on NOSM University committees, ensuring the student voice is heard when changes are being made at NOSM University.
Student Fees
The NOSMUSC is run by students, and funded by students. Your support and funding allows us to serve you. In order to have access to all of the benefits the NOSMUSC provides, NOSM University will collect the NOSMUSC Student Dues along with your tuition. NOSM University will collect $611.22 from you upon payment of your tuition.
As the NOSMUSC is a member of the Canadian Federation of Medical Students (CFMS), $80 from the amount collected by NOSM University will be used to pay your CFMS Membership Dues of $80 ($20 x 4 years) in order to become personally enrolled in the CFMS. The CFMS is responsible for advocating for students at a national level and also provides students with discounts for things like travel, as well as opportunities to get involved in countless student positions.
The remainder of the amount collected by NOSM University ($531.22) will be used directly for NOSMUSC operations and activities. Additionally, new for 2022, NOSMUSC is providing health benefits to all students. This provides students with access to coverage for dental, eyecare, pharmacy and other health care services. The cost of the health benefit program is $371.17, which is included in the total amount collected by NOSM University.
NOSM University's Transition Week
The NOSMUSC is already actively involved in preparations for your arrival in September, to ensure that your first week at NOSM University will be an unforgettable experience. The Student Orientation Week Committee (SOWC) is made up of students entering second year who will guide you through your orientation week and ensure you get to discover NOSM University, your home campuses, and the community! While participating in the organized activities and social events, you will have opportunities to get to know your fellow classmates, meet NOSM University faculty, and learn more about what your life will be like as a NOSM University student! Some of the activities will include: unique ways to discover your main campus, evening entertainment, games and team activities, as well as informal sessions with upper-year students who will offer candid advice about navigating the curriculum and life as a medical student. And of course, being in Northern Ontario, there will definitely be some outdoor adventures.
The NOSMUSC will be hosting a webinar to provide more information about what the NOSMUSC does, and what to expect during your time at NOSM University. Please check your NOSM University email regularly for future updates!
Additionally, if you are interested, there are many opportunities for you to get involved with the
NOSMUSC. Check out our website – https://www.nosmusc.com — for more information!
Once again, congratulations on your offer of admission to Canada's newest and most innovative stand-alone medical university. You're now a part of the NOSM University family! You can contact us at any time with any questions or concerns, please do not hesitate if we can be of any help.
Enjoy your summer (you deserve it after all your hard work) and see you in the Fall!
Learner Support Services Office
Supporting Learners for Success
Welcome to NOSM University! The Learner Support Services team looks forward to working with you over the next four years. In Learner Support Services, our vision states that "all NOSM University medical learners reach their full potential, inside and outside the classroom." To support this vision, we provide services and programs to foster NOSM University's Undergraduate Medical Education (UME) students' academic success and personal and professional development.
Learner Support Services Primary Services include:

Personal and Crisis Issues
Learner Support Services team members take a preventative and proactive approach to support personal issues. NOSM University's UME students can access confidential services through our Learner Affairs Officers. When appropriate, referrals are made to external agencies, such as LifeWorks, OMA Physician Health Program, CAMH, or other community partners.
Career/Professional Development
The Learner Affairs Officers offer group and individual programming to provide information, guidance, and resources to help you find the specialty that best suits your personality, goals, preferences, and values. Career sessions are listed in your Phase 1 timetable, and details can be found on the NOSM University Well App.
Financial Assistance
The Financial Aid Officer provides information and support for UME students regarding provincial loan programs, budgeting, financial planning, information on bursaries, awards, and scholarships and debt management education.
Wellness
Enhancing and maintaining your health and wellness is an essential component of professional competence throughout your career as a physician. Our wellness sessions provide the information and support you need in wellness topics, including stress management, mindfulness and financial wellness. Learner Support Services works closely with the student-led "Learner Wellness Committee," to provide programs that promote self-care and enhance the resilience and well-being of UME students.
Transitions
Formal and informal supports that assist UME students with significant transitions involved in the medical education journey are provided by Learner Support Services.
Learner Engagement
Learner Support Services has a formal liaison with the NOSM University Student Council on a wide range of issues that support their initiatives. Monthly meetings with NOSM University's class representatives ensures Learner Support Services is aware and supportive of UME student experiences.
Program and Policy Development
Learner Support Services staff members participate on multiple UME committees that address policies and procedures that affect the program, represent confidential individual needs and advocate for UME student issues.
Accommodations
Learner Support Services is committed to assisting leaners with disabilities so that they may succeed in the UME program and this includes the student's right to reasonable accommodation. It is the student's responsibility to initiate the process of requesting accommodations by contacting a Learner Affairs Officer in confidence as soon as possible after accepting an offer of admission to NOSM University. If you have any documented disabilities or medical conditions that may affect your education, it is advisable that you contact a Learner Affairs Officer immediately.
You can view the contact information for Learner Affairs Officers below.
Accommodations are developed for each UME student by the NOSM University Accessibility Advisor in collaboration with the NOSM University Accommodation Committee. Functional requirements need to be discussed with the Accessibility Advisor who will consult with the Accommodation Committee. The accommodations are granted in the UME program after consideration of fair assessment, patient care, and safety. As soon as you accept the admission offer, you are advised to contact a Learner Affairs Officer. Your documentation is kept confidential.
Transition Week
The Transition Week is part of the Phase 1 curriculum starting September 6, 2022. It is mandatory to attend the sessions offered for this week. Watch for further information, which will be posted on NOSM University's website throughout the summer: https://www.nosm.ca/education/md-program/for-current-students/
---
Meet Our Staff: 
Please feel free to contact us at learneraffairs@nosm.ca.
We look forward to meeting you during Transition Week!
Francophone Affairs Office
Indigenous Affairs Office
Transition Week 2022
The Transition Week is part of the Phase 1 curriculum starting September 6, 2022. It is mandatory to attend the sessions offered for this week.  Watch for further information, which will be posted here throughout the summer.
2022-2023 Suggested Pre-Reading List and Resource List
Parking Information
NOSM University – Thunder Bay Campus
More information coming soon.
NOSM University – Sudbury Campus
More information coming soon.