Entering Class of 2020
Welcome Message from Assistant Dean, Learner Affairs, Dr. Jason Shack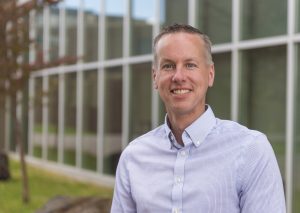 Welcome to NOSM! Your first few days and the next four years here at NOSM will likely be an exciting time with much learning, many new experiences, new friendships and likely new challenges. We in the Learner Affairs Offices on the Lakehead and Laurentian Campuses wish you well as you begin this new endeavor. As well, we want you to be aware that we are here to support you throughout this time to help ensure your success. Remember that you cannot take care of others unless you take the time to take care of yourselves first. I wish you all the best throughout this orientation week and the next four years. Remember that we are just an email, phone call or door knock away.
Orientation Week Schedule
We are looking forward to welcoming our incoming class of 2020 to the NOSM community.  An Orientation Week will be held during the week of September 8 to 11, 2020. During which, online and in-person activities will aim to provide our new students with the information pertinent to the program and give them the opportunity to build connections with their peers, as well as with faculty and staff, while respecting public health directives.  Details about each day's programming, as well as other welcome events during this period, will be posted here soon.
Please ensure you are also checking NOSM's COVID-19 website for MD students on a regular basis for important updates.
Tuition and Fees 2020-2021
Please visit the
Financial Assistance Webpage
to view tuition and fees for 2020-2021. You will also find payment information (including payment due dates, information about late payment of student fees, and the refund schedule), and helpful information about the estimated yearly costs and available funding, as well as information about the Student Union/Association Health Plan. Other areas that may interest you are the Provincial and Territorial Assistance Programs, NOSM Awards and Bursaries, and External Awards, Bursaries and Scholarships.
Financial Aid Information Presentation
On June 30th at 10:00 a.m., NOSM Financial Aid conducted the Financial Aid presentation for incoming students.
To watch this session please follow this link.
As a reference tool for applying for OSAP, we've provided a Financial Aid Checklist, so that you can prepare yourself and gather information, before you sit down to apply.
If you have questions about your application or need assistance with Financial concerns, please contact financialaid@nosm.ca
2020-2021 Suggested Pre-Reading List / Welcome Letter from Assistant Dean, Undergraduate Medical Education, Phase 1
2020-2021 Textbook List
OMSA Incoming Student Handbook
The OMSA Incoming Student Handbook will be posted here when we receive it.
Parking Information