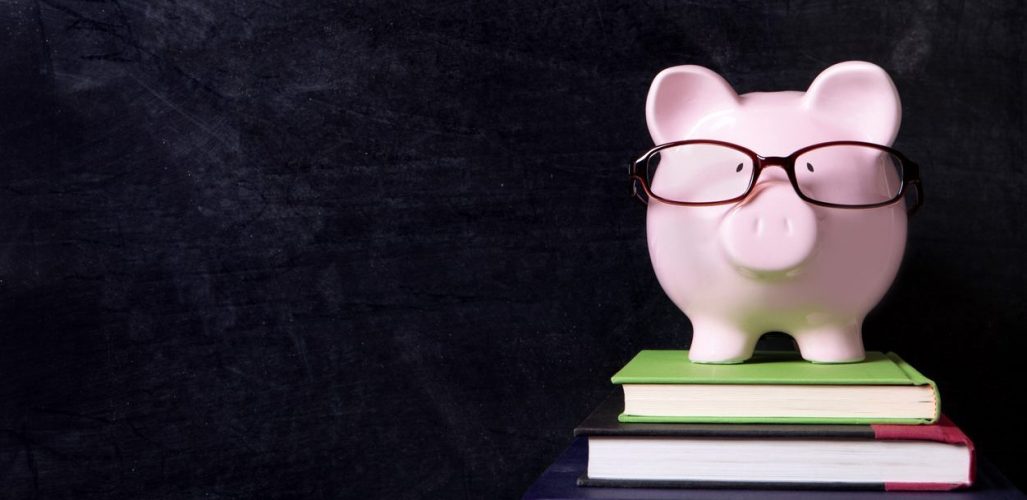 Financial Assistance
Everyone knows medical school is expensive. The Financial Aid Office at the Northern Ontario School of Medicine is here to help.
Tuition and Fees, and Financial Aid at NOSM – 2021-2022
Once registration is fully complete, your class will be contacted by the Student Records and Electives Officer (records@nosm.ca) with instructions for paying your tuition.
Note: Late fees will be waived if registration occurs after the first instalment deadline of August 6, 2021 at Laurentian University and August 15, 2021 at Lakehead University.
If a late fee does appear on your LU account, please e-mail financialaid@nosm.ca so that the Financial Aid Officer can contact LU and have the fee removed.
---
Lakehead University
| | | | | | |
| --- | --- | --- | --- | --- | --- |
|   | | | Amount | | |
|   | Due Date | First Year | Second Year | Third Year | Fourth Year |
| Full Payment of Tuition and Ancillary Fees | August 15, 2021 | $23,461.79* | $23,461.79 | $23,461.79 | $23,461.79 |
| First Installment | August 15, 2021 | $11,230.89* | $12,230.89 | $12,230.89 | $12,230.89 |
| Second Installment | December 15, 2021 | $12,230.90 | $12,230.90 | $12,230.90 | $12,230.90 |
Tuition Fees
$23,247.00
$23,247.00
$23,247.00
$23,247.00
Ancillary Fees
$1,214.79
$1,214.79
$1,214.79
$1,214.79
Total
$24,461.79
$24,461.79
$24,461.79
$24,461.79
* First Year students pay a deposit of $1,000 on admission which is credited to their account prior to August 15, 2021.
Ancillary Fees
| | | | | |
| --- | --- | --- | --- | --- |
| | First Year | Second Year | Third Year | Fourth Year |
| Lakehead Compulsory Ancillary Fees | $354.21 | $354.21 | $354.21 | $354.21 |
| LUSU Compulsory Ancillary Fees | $860.58 | $860.58 | $860.58 | $860.58 |
| Total Compulsory Ancillary Fees | $1,214.79 | $1,214.79 | $1,214.79 | $1,214.79 |
Payment at NOSM at Lakehead University
Student Fees Payment Methods and Account Information can be found online or at the Financial Services Office, University Centre, Room 0002A.
Your Lakehead University issued Student ID# will be required to remit your fees in person. Please note, this is not your NOSM ID # that starts with 10#####.
---
Laurentian University
Tuition and incidental fees will posted once available.
---
Estimated Yearly Costs
The estimated total cost for the first year of schooling at the Northern Ontario School of Medicine for 2021-22 for a single learner with no dependents is approximately $65,000. This total includes tuition, ancillary fees, books, equipment, etc. plus living expenses.
We know that living expenses can be expensive. The following mechanisms are currently in place to minimize the impact of direct educational expenses for NOSM learners:
In first and second year, accommodations and travel reimbursements are provided for modules that are completed outside of the learners' home campus.
The third year of medical education at NOSM is a comprehensive community clerkship (CCC)in a community outside of Sudbury and Thunder Bay. Learners may be eligible for reimbursement for up to $9,000 in direct costs (*subject to change) through NOSM on behalf of the Ministry of Health, in recognition of the costs incurred during their time at a new community.
Fourth year at NOSM is a clerkship which includes core rotations at the hospitals in Sudbury or Thunder Bay and electives (as required). Learners may be eligible to participate in the Clerkship Stipend Program (Known publicly as the Final Year Medical Student Bursary Program-FYMB) through NOSM on behalf of the Ministry of Health, which provides a $9,000stipend (provided in quarterly payments of $2,250 *subject to change) for their final year of medical school. Information on this program will be provided when you enter your final year.
---
Student Union/Association Health Plan
As a registered undergraduate Medical Doctor Program full-time student at either Lakehead University or Laurentian University, you have paid for, and are entitled to, all of the services that any full-time undergraduate student enjoys as a member of the university student union/association. Part of the fees you have paid include charges that go toward the student union/association sponsored Health Plan. Upon review of the health plan you may find that you have comparable coverage already in place. If this is the case and you meet all of the conditions, you may elect to waive the health plan coverage at the university campus at which you are registered.
To do this, you must contact the student union/association at the university so that you may complete an Opt-out Form. This will result in a refund of fees you have paid in support of the health plan. The deadline date to Opt-out of the Health Plan is late September. Please check with the campus student union/association for Final Opt-out Date information.
You are advised to contact the Lakehead University Student Union at 807-343-8259, or the Laurentian University Students' General Association at 705-675-1151 ext.1064 directly for more information on the Health Plan and other services they provide.
---
NOSM Financial Aid Information Session
NOSM's Financial Aid Office will be holding a financial aid presentation in July (date to be determined and posted on www.nosm.ca) to discuss provincial loans, private lines of credit, and bursaries and awards offered through NOSM and through other organizations. This presentation will take place via an interactive webcast for those who cannot be present. Stay tuned for more information.
---
Financial Aid Resources
The Board of Directors of the Northern Ontario School of Medicine is committed to ensuring that there will be sufficient resources available to the medical students at NOSM to ensure that no one will choose to decline an offer of admission for financial reasons.
For most students, it will be necessary to incur some debt, through access to government student assistance programs and/or a private Line of Credit with a financial institution. Many banks have professional student Lines of Credit designed specifically for medical students. On average a single learner, with no dependents, will spend $240,000 over the 4 years of the MD program. Most banks and financial institutions are offering a $300,000 -$350,000 Line of Credit for Medical Students with low interest rates.
You may be eligible for provincial student loans from your province of residence. For Ontario students, this is the Ontario Student Assistance Program (OSAP). There is a Financial Aid Officer at NOSM who will be able to assist you with your provincial loans, as well as NOSM bursaries, external awards & bursaries, and budgeting. When applying for provincial assistance such as OSAP please choose Northern Ontario School of Medicine as your institution, and not Lakehead University or Laurentian University. Our Financial Aid Officer is dedicated to serving the needs of our medical students and is very familiar with the costs of medical school and the resources available.
The Northern Ontario School of Medicine has General Bursary and Named Bursary programs. For the 2020-21 academic year the total bursary amount awarded was approximately $1,316,818 to 234 recipients. The average bursary provided to the students was $5,627. Bursaries are granted on the basis of demonstrated financial need and are intended to assist students when their own resources (including student loans, summer work savings and other personal sources of funds, etc.) are insufficient for the academic year. Students applying for bursaries must have applied for provincial student loans in the year of application for bursaries. Students will be required to demonstrate an unfunded need beyond their provincial assistance and personal resources. Application information for bursaries will be provided in the first week of classes.
---
Timelines for Financial Aid
OSAP or Provincial Loans Application
After June 30, 2021 and before March 2022
NOSM Bursaries and Awards
Fall 2021 and some in Spring 2022
External Bursaries, Awards and Scholarships
Vary depending on organization
Tuition Due Date 1st payment or full payment

August 6, 2021 Laurentian University

August 15, 2021 Lakehead University.

Tuition Due Date 2nd payment

December 10, 2021 Laurentian University

December 15, 2021 Lakehead University
Applications for provincial loans may begin June 30, 2021. Please check provincial loan program websites for deadline dates.
---
Sponsorship
For students who have sponsorship or band sponsorship, NOSM can send an invoice to your sponsor. Please send a pdf letter of sponsorship to financialaid@nosm.ca, or mail your letter to:
NOSM Financial Aid
MSW 2001B
955 Oliver Rd.
Thunder Bay, ON
P7B 5E1
---
Questions
If you have any further questions, please do not hesitate to contact our Financial Aid Officer at (807) 766-7474 or at 1-800-461-8777 (Canada wide toll free number ext. 7474) or via email: financialaid@nosm.ca.