Northern Constellations 2018
Northern Constellations 2018
On April 20 – 21, 2018, the Northern Ontario School of Medicine hosted Northern Constellations 2018, our 7thannual Faculty Development Conference.
The diverse program featured three plenary sessions exploring key concepts relevant to health professional education and a wide variety of interactive workshops with multiple learning opportunities in the areas of teaching and precepting, scholarly and research activities, leadership, and health care professional wellness and resiliency.
Introducing our 2018 Keynote Speakers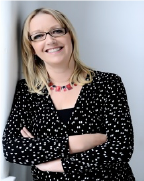 Judy McKimm is currently Director of Strategic Educational Development and Professor of Medical Education at Swansea University Medical School in Wales. From 2011-2014, she was Dean of Medical Education at Swansea.  She is program director for the Leadership Masters at Swansea and Director of ASME's and AMEE's International Educational Leadership Programs.  Judy initially trained as a nurse and has an academic background in social and health sciences, education and management.  She has worked on over sixty international health workforce and education reform projects for the World Bank and WHO in Central Asia, Portugal, Greece, Bosnia & Herzegovina, Macedonia, Australia and the Pacific.  Judy writes and publishes widely on medical education and leadership and runs health professions' leadership and education courses internationally.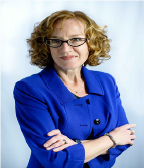 Lorelei Lingard is Director of Centre for Education Research & Innovation and Professor (Department of Medicine) at the Schulich School of Medicine & Dentistry at Western University. She has a PhD in Rhetoric from Simon Fraser University. Her award-winning collaborative research program describes healthcare team communication patterns and explores their influence on healthcare training, team competence and patient safety.  Lorelei's work has produced over 200 peer-reviewed publications. In 2014, she was appointed a fellow of the Canadian Academy of Health Sciences in recognition of the impact of her work on Canadian healthcare. In 2017, she was awarded the Meridith Marks prize in recognition of exemplary mentorship in the Canadian medical education community.  Due to her training, Lorelei loves language: she is happiest writing at her kitchen table and teaching others how to turn their scientific manuscript into something people will want to read.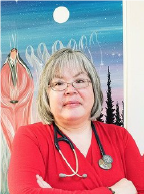 Darlene Kitty is a Cree woman and family physician practicing in Chisasibi, the largest of nine Cree communities in northern Quebec since 2006. Darlene serves as President of the Council of Physicians, Dentists and Pharmacists and Clinical Representative on the Board of Directors of the Cree Board of Health and Social Services of James Bay. In her position as Director of the Indigenous Program at the University of Ottawa Faculty of Medicine, her role is to recruit, admit and support Indigenous students to become physicians. As Assistant Professor in Family Medicine, she is involved in teaching and development of Indigenous health curriculum, including academic activities and Grand Rounds in Indigenous health. In her position as Secretary and Past President of the Indigenous Physicians Association of Canada, Dr. Kitty collaborates with partners to advance Indigenous health and contribute to Indigenous-relevant advocacy initiatives, research and publications. Dr. Kitty greatly values her academic, clinical and administrative work that are important avenues of care, teaching, and advocacy to address and improve Indigenous health and social issues, particularly in the spirit of reconciliation.
Pre-Northern Constellations Writing Workshop
Story, not study: How to write your research so that people will want to read it
Many of us believe that good writers always were good and poor writers never will be. That's not true. Writing is a learnable skill, developed more readily if you seek support, obtain feedback from you colleagues, and participate in guided writing activities. Unfortunately, most writing happens in isolation, sitting in front of a laptop, alternating between typing furiously and leaning on the delete key in frustration. If you are interested in improving your skills and impact as a writer, join your colleagues and Lorelei Lingard for a hands on writing workshop. Bring a rough draft of a paper on your laptop and move your study write-up to an engaging story.