Northern Constellations 2018
Northern Constellations 2018
On April 20 and 21, the Northern Ontario School of Medicine hosted Northern Constellations 2018, our Seventh Annual Faculty Development Conference.  Northern Constellation 2018 was our most successful Conference to date with 316 participants including 225 NOSM faculty members.  Our three keynote speakers Darlene Kitty, Lorelei Lingard and Judy McKimm explored key concepts relevant to health professional team competence; preparing tomorrow's health care professionals to be effective leaders and followers; and our collective call to action and shared responsibility in addressing the health care needs of Northern Ontario Indigenous Peoples.  All three keynote presentations are available for viewing.
Continue your learning by accessing handouts and presentation slides from the 28 breakout educational sessions in the areas of teaching and preceptoring; scholarly and research activities; leadership development; and health care professional wellness and resiliency.  Included are the two sessions of educational innovations where NOSM faculty, staff and learners showcased their cutting edge scholarly work.
Friday Night Dinner Ceremonies recognized outstanding NOSM faculty and learner achievements through Peer Awards of Excellence.  In addition, 14 of our faculty received special recognition for their academic Promotions.  Formal and informal networking activities provided attendees with opportunities to connect, converse and collaborate with both their challenges and successes.
Please review the Northern Constellations 2018 Program!
Introducing our 2018 Keynote Speakers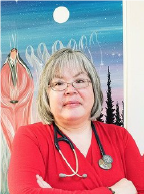 Darlene Kitty is a Cree woman and family physician practicing in Chisasibi, the largest of nine Cree communities in northern Quebec since 2006. Darlene serves as President of the Council of Physicians, Dentists and Pharmacists and Clinical Representative on the Board of Directors of the Cree Board of Health and Social Services of James Bay. In her position as Director of the Indigenous Program at the University of Ottawa Faculty of Medicine, her role is to recruit, admit and support Indigenous students to become physicians. As Assistant Professor in Family Medicine, she is involved in teaching and development of Indigenous health curriculum, including academic activities and Grand Rounds in Indigenous health. In her position as Secretary and Past President of the Indigenous Physicians Association of Canada, Dr. Kitty collaborates with partners to advance Indigenous health and contribute to Indigenous-relevant advocacy initiatives, research and publications. Dr. Kitty greatly values her academic, clinical and administrative work that are important avenues of care, teaching, and advocacy to address and improve Indigenous health and social issues, particularly in the spirit of reconciliation.
Title: Reflecting on Reconciliation
Learning Objectives:
Describe the residential school experiences and how it impacts the health and social issues of Indigenous patients, families and communities.
Explain the Truth and Reconciliation Commission, its Calls to Action and what NOSM achieved so far.
Develop strategies to support Reconciliation using cultural humility, to give culturally safe care as individuals, health care teams and NOSM staff to engaged and empowered Indigenous communities.
Abstract: Significant health disparities exist between Indigenous people and the rest of the Northern Ontario population.  These disparities are rooted in the history of colonization and Canada's residential schools.  The Truth and Reconciliation Commission hopes to guide and inspire Indigenous peoples and Canadians in a process of reconciliation and renewed relationships that are based on mutual understanding and respect.  In 2015, the Commission articulated 94 Calls to Action to advance Reconciliation, which includes the provision of cultural safety training for all health care professionals and incorporation of Indigenous health in medical education.
Watch Darlene Kitty's presentation Now!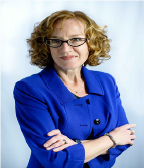 Lorelei Lingard is Director of Centre for Education Research & Innovation and Professor (Department of Medicine) at the Schulich School of Medicine & Dentistry at Western University. She has a PhD in Rhetoric from Simon Fraser University. Her award-winning collaborative research program describes healthcare team communication patterns and explores their influence on healthcare training, team competence and patient safety.  Lorelei's work has produced over 200 peer-reviewed publications. In 2014, she was appointed a fellow of the Canadian Academy of Health Sciences in recognition of the impact of her work on Canadian healthcare. In 2017, she was awarded the Meridith Marks prize in recognition of exemplary mentorship in the Canadian medical education community.  Due to her training, Lorelei loves language: she is happiest writing at her kitchen table and teaching others how to turn their scientific manuscript into something people will want to read.
Title: Truths & myths about teams: Implications for how we understand competence in health care
Learning objectives:
Describe paradoxical truths and persistent myths about healthcare teamwork.
Compare how two theories of competence help us to explain these truths and myths.
Imagine new approaches to training and assessment that will support effective teamwork.
Abstract: Medicine has embraced the notion of "expert teams" as critical to clinical and educational mandates. However, the conventional emphasis on individual competence is ill-suited to creating training and assessing teamwork in clinical and educational settings. Using stories of clinical teamwork to illustrate, this presentation describes some paradoxical truths and persistent myths about healthcare teamwork. Using the concept of "collective competence", we will rethink how we create, train, and assess teamwork.
Watch Lorelei Lingard's presentation Now! 
Judy McKim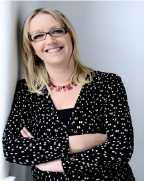 m is currently Director of Strategic Educational Development and Professor of Medical Education at Swansea University Medical School in Wales. From 2011-2014, she was Dean of Medical Education at Swansea.  She is program director for the Leadership Masters at Swansea and Director of ASME's and AMEE's International Educational Leadership Programs.  Judy initially trained as a nurse and has an academic background in social and health sciences, education and management.  She has worked on over sixty international health workforce and education reform projects for the World Bank and WHO in Central Asia, Portugal, Greece, Bosnia & Herzegovina, Macedonia, Australia and the Pacific.  Judy writes and publishes widely on medical education and leadership and runs health professions' leadership and education courses internationally.
Title: Developing tomorrow's leaders for our shifting healthcare landscape
Learning objectives:
Examine new leadership concepts and paradigms relevant to healthcare care.
Demonstrate "leadership in threes" model including the relationship between leadership, management, and followership.
Identify leadership strategies applicable to both teaching and clinical practice.
Abstract: All health professionals should be able and willing to lead within the continuum of the little 'l' leadership of health care teams or the big 'L' leadership of organisations. Unfortunately, there is no consensus on how best to equip health professionals with the leadership skills required. Traditional and prevailing views of leadership provide a useful anchor for a discussion of new and emerging leadership paradigms.  Participants will explore how we can best prepare tomorrow's healthcare professionals to be effective leaders, managers and followers.
Watch Judy McKimm's presentation Now! 
Conference Presentations
Thank you to our many sponsors for their generous support of Northern Constellations 2018!