Northern Constellations 2020
Virtual Mini Northern Constellations 2020
Thank you to everyone who attended our NOSM COVID-19 Weekly Rounds / Mini Northern Constellations 2020 on Friday, May 8, 2020. For your viewing pleasure, Dr. Ken Milne's presentation can be found below, along with the video of our Faculty Awards of Excellence.
Program:

Keynote Speaker: Dr. Ken Milne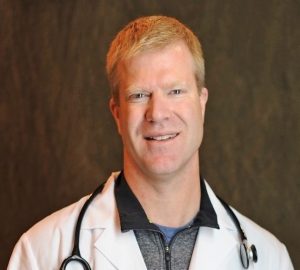 Dr. Ken Milne practices rural emergency medicine in Exeter, Ontario and is the creator of the Skeptics Guide to Emergency Medicine. Ken is passionate about skepticism and critical thinking. The goal of the Skeptics Guide is to reduce the medical knowledge translation window from over two years down to less than one year. This is accomplished using social media to provide high quality, relevant, critically appraised, evidence based information.
Dr. Ken Milne is Chief of Staff of the South Huron Hospital Association and Adjunct Professor in Family Medicine at Schulich Medicine & Dentistry, Western University. Ken is a strong advocate for advancing the practice of rural medicine and high quality emergency medicine education. He has been involved in rural clinical research for over 30 years and is affiliated with the Gateway Centre of Excellence in Rural Health located in Goderich. Ken has been recognized for his expertise in medical education with the Canadian Association of Emergency Physician's (CAEP) Teaching Award and Schulich Award for Excellence in Medical Education. In 2019 he is the recipient of the Judith Tintinalli Award for Outstanding Contribution in Education from the American College of Emergency Physicians and the FOAMed (Free Open Access Medical Education) Excellence in Education award from the Society for Academic Emergency Medicine.
For additional information about Ken's work with the Skeptics Guide to Emergency Medicine and the Gateway Centre of Excellence in Rural Health, please visit:
https://www.gatewayruralhealth.ca/
If you have any questions please email northernconstellations@nosm.ca