Tbaytel for good – Entrance Award Fund
Tbaytel for good – Entrance Award Fund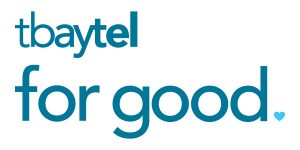 Over the last year we've been reminded that now, more than ever, our health care professionals are essential. With a critical need for doctors in Northwestern Ontario, it is crucial that we find a way to support medical students and keep them rooted in our community.
That is why Tbaytel is proud to collaborate with the Northern Ontario School of Medicine to launch the Tbaytel Entrance Award Fund. Tbaytel will match every dollar donated to NOSM, up to $10,000 to establish a new scholarship for medical students from northern Ontario.
Donate today to show your support!
All gifts of $20 or more will receive a tax receipt for your donation and 100% of your donation will go to support future doctors in Northwestern Ontario. If you wish to donate by cheque instead, please make it payable to NOSM and mail it to 955 Oliver Rd, Thunder Bay, ON P7B 5E1.