Ken Boshcoff – Library Endowment Fund
Ken Boshcoff – Library Endowment Fund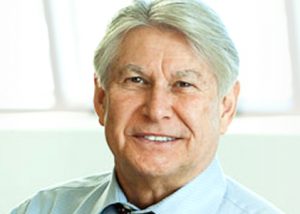 As a student, I remember spending hours in the library studying, discovering new information, and devouring novels and articles that challenged my way of thinking.  The joy of discovery, and the feeling of both comfort and inspiration that I found in the library really stuck with me.
It is precisely this love of reading and pursuit of knowledge that compelled me to invest in the Library Endowment Fund at the Northern Ontario School of Medicine (NOSM).  Modern libraries bring the virtual world of the library to each user – no matter where they are – in urban centres or the most remote communities.  Modern libraries with e-publications are equalizing access for all users.
The library ensures doctors have access to up-to-date resources to keep them current with medical advances.  It provides researchers the benefit from multiple sources to be better able to pursue the answers to their questions.  Those answers may well result in improved patient outcomes in the north.
The library is also a vital resource to our learners providing the periodicals, texts and journals they need to be successful in their studies on their way to graduating as physicians.
Today, I am offering you an opportunity to give to the NOSM Health Sciences Library – and have your donation matched. YES MATCHED! The first of you to support the NOSM Health Sciences Library will see your donation doubled – up to $50,000 to support this important resource.
The NOSM Health Sciences Library Endowment Fund will continue to build and will ensure access to the periodicals, journals, and texts that are so vital to the learners, faculty and researchers at NOSM.
Back to Our Stories.