The Julie Pacifico Memorial Fund
The Julie Pacifico Memorial Fund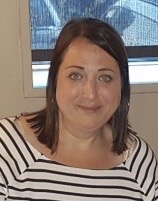 In honour of Julie Pacifico, friend and colleague
On Tuesday, June 2, 2020, the NOSM community was shocked and deeply saddened by the sudden passing of Julie Pacifico, Admissions Officer. Julie joined NOSM in 2006 and was a key member of our Admissions Team for nearly 14 years. Julie was not only a member of the Admissions family but a close friend to many, and a highly valued employee.
Julie was a force of nature with a great sense of humour, huge laugh and a caring heart. Julie had a passionate nature and took pride in all that she did. She approached everything with the best interest of students in mind. Her desire to create the best experience for everyone who her work touched was paramount. For Julie, the School was more than just a job, the NOSM community was her family.
Her work and belief in fairness and equity for everyone has helped to shape and innovate the admissions process not just for NOSM but for medical schools across Canada. With each admissions cycle Julie sought feedback, evaluated the process and worked to improve the experience for all who were involved. And for as passionate as she was, during a crisis Julie could step back, assess the situation, and enact a solution as if nothing was wrong.
For as much as Julie loved her job, her family and friends were her world. Julie was a dedicated daughter, sister, aunt and friend. She was the "rock" of the family. She had a heart of gold and always put her own needs last to ensure that everyone else was taken care of.  Julie was a full-time, live-in caregiver to her parents and her greatest loves were her nephews Brandon, Jordan, Jacob, Matthew and Lucas.
Julie was outgoing and very social. She could always make you laugh with her great sense of humour and sarcasm. Many of us have experienced Julie's energy and laughter at NOSM. She will be missed but never forgotten.
Friends and co-workers at the School have created the Julie Pacifico Memorial Fund in her honour. These funds will be used to directly impact the students that she was so very passionate about.
If staff so choose contributions can be made via payroll deduction.